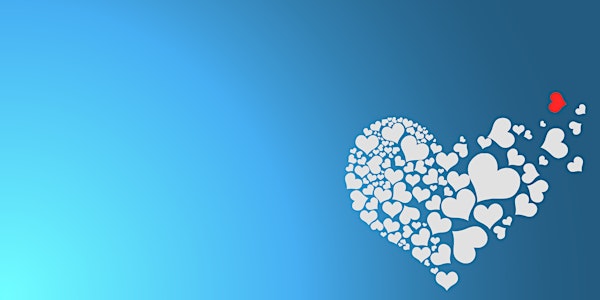 Transforming Aggressive & Violent Behavior: 2-Day Workshop for NHA Trainers
Description
Transforming Challenging, Aggressive and Violent Behavior in the Family Home and Workplace through the Implementation of the Nurtured Heart Approach®: A Two-Day Skill-Building Workshop for NHA Certified and Advanced Trainers

Fri, Nov 4 8:30 am-4:30 pm

&

Sat, Nov 5 8:30 am-4:30 pm |

Fine Center
-Seattle Pacific University
---
As trainers of the Nurtured Heart Approach, one of the biggest challenges commonly encountered is resistance from parents and professionals, particularly when faced with difficult situations. Though NHA is often early implemented with enthusiasm, when high levels of stress come into play, people tend to fall back on their tried and trusted ways of management and containment. This is especially true when faced by the challenging, aggressive and violent child.
This training event will provide you with the skills and techniques to support parents and professionals, despite apprehension, and learn to view a child's challenging and aggressive behavior as the start of the journey towards creating transformation.Alastair Gardiner, Director of the Nurtured Heart Approach® UK, will provide both empowerment and skills necessary to take your coaching and presentations to new heights, despite the levels of intensity being faced.
Workshop Objectives
Explore ways in which mainstream parenting and youth management practices can actually increase the frequency of aggressive outbursts and challenging behavior
Explain the Aggression Cycle and why some children and adults find it difficult to withdraw from situations of conflict
Identify the triggers leading up to challenging and aggressive episodes
Gain knowledge on how to implement NHA practices, including boundaries and rules, that can reduce the level of opportunity for violence and aggression
Strategize how to keep yourself and the child/young person safe during episodes of aggression and violence
Dramatically reduce the number of physical restraints in the family home and workplace
Define the impacts of the utilization of physical restraint
Establish methods of support for parents and professionals who are experiencing challenging and aggressive behavior
Demonstrate how to create culture change in organizations where violence and aggression is prevalent
Identify ways to support others (family members, professional team members) who witness, directly experience, or navigate the aftermath of challenging and aggressive episodes.
Provide clarity of the ways in which each of The 3 Stands™ of NHA apply both the prevention of and response to challenging and violent situations.
Agenda (at a glance)
Day 1
8:30-9:00am Registration
9:00-12:00pm Workshop in Session
12:00-1:00pm Lunch On Your Own
1:00pm-4:30pm Workshop in Session

Day 2
9:00am-12:00pm Workshop in Session
12:00-1:00pm Lunch On Your Own
1:00pm-4:30pm Workshop in Session
WA and OR educators can receive clock hours for this training. Continuing Education credits available for: Psychologists, Social Workers, Counselors/Marriage and Family Therapists, Chemical Dependency Counselors and Nurses through a co-sponsorship by R. Cassidy Seminars at no extra cost to attendees. Educators outside of WA/OR may be able to receive CEs, please inquire.

With a 25-year career in delivering outstanding outcomes for children and families, Alastair is recognized as a leading international voice in how to create positive change in family homes and childcare settings. As a senior manager within children's services his remit for troubleshooting underperforming fostering, adoption and children's residential services has led to National (U.K) Government recognition for his ability to create transformative change in staff cultures while providing safe and caring environments for children.
Alastair is the Managing Director of Nurtured Heart Approach UK which is responsible for overseeing the successful implementation of the Nurtured Heart Approach® across many childcare and educational services in the UK. With his specialization of working with children and young people who display challenging, aggressive and violent behavior, he has been able to utilize NHA to dramatically reduce the number of challenging and violent incidents which occur in the family home and workplace. The main focus of his work is creating environments which can be free from conflict, physical confrontation and restraint. Alastair is a passionate and engaging facilitator who offers clarity to a highly complex and emotive subject.
Alastair lives in Manchester, UK with his wife Lindsey and three children Cameron, Finlay and Brodie.
* This 2-day workshop will include the first day of a presentation with the public and a second day, building off that content, for NHA trainers only.
Sponsored by The Chi Sigma Iota Honor Society
of
Seattle Pacific University
---
Groups registering 3 or more are eligible for a 15% price reduction. Email the organizer for more information.
---
Organizer of Transforming Aggressive & Violent Behavior: 2-Day Workshop for NHA Trainers
http://nurturedheartapproachuk.com/wp/
---
Alastair Gardiner, Director of the Nurtured Heart Approach® UK designs and delivers consultancy and training interventions for public and private agencies, childcare professionals, elected members and commissioning officers. He works with families across the UK and Europe who are experiencing difficulties with children's behaviour and/or mental health problems. Alastair designs and delivers conferences in the UK and USA to promote best practice and share latest research.