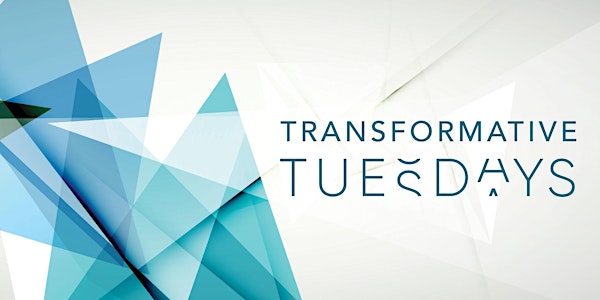 Multiple dates
Transformative Tuesdays: Thriving Through Transitions
Join us for four enriching, virtual learning experiences designed to help you and those you inspire thrive through professional transitions.
By Normandale Community College
Date and time
January 31 · 10am - April 25 · 11:30am PST
About this event
Session Dates: January 31, February 28, March 28, April 25
These free sessions have been designed to provide a bit of inspiration in your busy day. Join us during your lunch hour for what we hope will be an enriching, virtual learning experience. Each session takes place on a different growth topic, whereby you will walk away with ideas to improve your own life, as well as glean information that you can pass along to people you are coaching, managing, supporting or simply want to succeed!
Participate in individual sessions or the entire series.
Sessions are free and open to all who may be interested. Registration is required.
Who Should Attend?
The Transformative Tuesday sessions are free and open to all who may be interested in learning how to navigate personal and professional growth transitions and develop or enhance their growth mindset.
Intended Audience: Workforce Counselors, Career Navigators, Academic Advisors, Supervisors, Talent Managers – anyone interested in or responsible for helping others navigate career/work/life transitions.
Four sessions to choose from:
January 31 – Navigate Successfully Through Professional Unknowns
Speaker: Gorick Ng
In this session, Gorick will share frameworks for reflecting on where you are, where you might want to go, and how to close the gap between the two. Gorick draws from his ethnographic research involving over 500 professionals across geographies, industries, and job types to speak to college students, early career professionals, and managers nationwide on how to position themselves for career success. He will also share strategies to make a positive impact on the professionals you advise and manage. Especially applicable to supporting first generation professionals. Gorick's engaging and informative talks create an intimate space for those who want to learn the ins and outs of successfully navigating the workplace.
February 28 – Emotional Agility: Learn How to Leverage this Superpower
Speaker: Jamie Peterson
The process of exploring professional transitions is an emotionally rich experience. While exploring a career change or applying for new roles, we may find ourselves wishing for superpowers that allow us to see into the future, clone ourselves or travel back in time. Some of the emotions that arise may feel uncomfortable, overwhelming, and the instinct may be to hold them in or "fix" them in order to make a "logical decision." What if, instead, we learn (and teach others) how to use those emotions as an exploration and decision-making superpower?
Emotional agility embraces all emotions as rich and valuable data. When we guide ourselves and our clients in accepting and exploring emotions with curiosity and compassion, clients can recognize their thought and behavior patterns and make effective career decisions based on their values. Learning how to leverage our emotions and build emotional agility can be the superpower that gets us on the path to success!
March 28 – Jump Joyfully into Ambiguity
Speaker: Jim Robinson
The fact is life is full of uncertainty, ambiguity and change. We cannot escape situations that leave us feeling unsure of the next steps. This session will help us to explore the benefits of staying curious and open to changing how we tolerate and manage uncertainty. What if instead, we consider the possibility of "jumping joyfully into ambiguity," instead of dreading or avoiding it?
We will explore this premise by experimenting with some improvisational techniques. Discover how an improvisational mindset can deepen communication skills, calm the mind and body, and help us grow personally and professionally. Learn how an "in-the-moment" approach to situations can free us from anxiety-provoking thoughts and limiting beliefs. We will also consider the value of "failure" and how looking outside of ourselves can take us out of a cycle of self-consciousness and judgment.
April 25 – Reframing for Well-Being
Speaker: Gretchen Carlson
Well-being- the state of being comfortable, healthy, or happy – is something most of us strive to achieve for ourselves and others. While there are many happenings in life that we cannot control or influence, we can influence our thoughts and actions in response to life's events.
This session will introduce (or remind us) the concept of reframing. When we change our point of view on any given situation, the facts remain the same, but a deliberate shift is made in how we see the situation.
We'll start where you are. At the session's end, you will have learned a few things about what keeps you stuck so that you can enhance your own well-being and provide support to those you wish to support or influence.
Don't miss the opportunity to glean nuggets of wisdom that you can carry forward into both your work and personal lives.
For more information, visit our website
About the organizer
Normandale CECT (Continuing Education and Customized Training) offers public professional development courses, career certifications, and corporate employee training and workforce development programs. Our programs target skills that are highly relevant to today's workforce using established science and best practices.
Our network of resources, including a dedicated team of staff, instructors, subject experts, community partners, and agencies, skillfully design and deliver approachable, high-quality learning and development programs to help you meet your unique goals. Visit Normandale Community College - Continuing Education and Customized Training to learn more.