Description
Transformational Conversations: An Appetiser
---
Everything starts with a conversation, from building friendships, to getting things done or succeeding in our careers. But with conversation taking such a central role in our lives, is it any wonder we may find it frustrating or even intimidating?
We want our conversations to be fun and energising, full of humour, connection and opportunity. But instead, we can find ourselves in conversations that are dull, repeatedly hitting dead ends, feeling like there's much more to discover, but something is missing.
We can even struggle to start conversations, not knowing how to approach others, or worrying about what to say and whether we are interesting enough.
Well, what if we told you that you can change everything, just by being yourself?
With a little support and guidance, it is possible to quickly elevate your conversations to new levels, whereby you can talk to anyone, anywhere, having greater influence, deeper connection, and a vastly-improved sense of authenticity and freedom.
And the good news is, we can show you how!
At Trigger Conversations we believe in a world where people feel unbounded by expectations, where we feel free and accepting of ourselves and others, so that we can start conversations that flow naturally, expand adventurously and build deep connection quickly.
Ahead of the launch of our first full-length course in Transformational Conversations, we would like to invite you to an evening appetiser where we will help you to develop simple but powerful skills that can help you start conversations with anyone, inspiring interest, breaking out of frustrating and limiting scripts, and giving you the freedom to be yourself.
---


What We Will Cover:
The conversational mind-set
How to develop and open and curious attitude, whereby we feel unattached to any particular destination, and instead discover the sense of freedom that comes in relieving our expectations and being open to surprises.
Navigating small talk
Learn how to give and receive offers that quickly take conversations off-script, as well as techniques that develop authenticity, leading to spontaneous and unpredictable results which anything but small talk.
Going Deep, Quickly!
Learn about the three levels of depth, as well as how to navigate from surface level facts and details, to hidden nuances and the true inner experience of other human beings.
---


This event is for you if:
Your conversations feel stuck, frustrating and uninspiring.

You feel isolated or disconnected, even when speaking with others.

You find social events overwhelming and don't know where to start.

You want to learn skills that will help you expand your social and professional networks.

You want to ignite your existing relationships with fresh energy.

You already love conversation and want to discover how to make it even better!


---


Who is leading?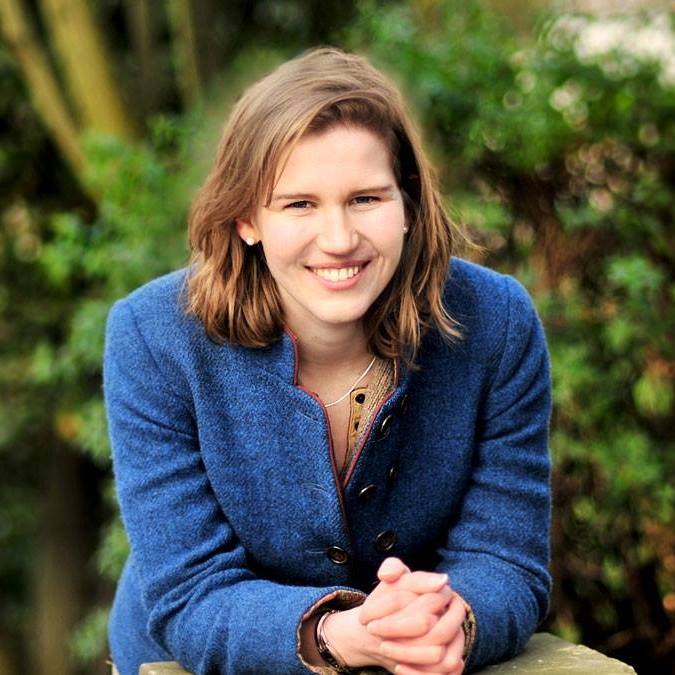 Georgie Nightingall
The Founder of Trigger Conversations – Georgie has empowered 1200+ people to have over 3000 meaningful conversations at Trigger events. A TEDx speaker, Transformational Life Coach and Philosophy Specialist in Schools, she is addicted to conversations and determined to find the ultimate DMC (that's Deep and Meaningful Conversation).

Georgie is a lifelong learner. She has picked up degrees in Philosophy, Applied Psychology, Applied Linguistics and with a background in managing complex projects and events, she knows how to create and facilitate experiences that go beyond conventional norms.


Her conversations superpowers include: Helping individuals to start conversations during in field conversations training. Getting into pretty deep and thought-provoking conversations with strangers, daily. Read about her stories on Facebook.
---
---
Want to know more about TRIGGER Conversations?
Life is too big just for small talk. TRIGGER is on a mission to improve the world's conversations.
We want to bring back the lost art of conversation and connection in a digital world. Our vision is for a world where people are inspired and empowered to come together to have meaningful, stimulating and liberating conversations that build social fabric and are good for the soul.
What we do
We bring people together to make real connections through authentic conversations in a safe environment.
Real connections. New ideas. Inspirational conversations.
Join us for an experience.
So far, Trigger has:
- Brought together 1200 people over 50 events.
- Initiated over 3000 meaningful conversations.
- Made a lot of people happy! (check out 60+ 5* reviews on Facebook)
Facebook: https://www.facebook.com/TriggerConversations/
Website: https://www.triggerconversations.co.uk
Twitter: https://twitter.com/TRIGGERConvos
What other people say (about our training):
'Different' 'Fun' 'Relaxing' 'Interactive' 'Insightful' 'Pleasant' 'Engaging' 'Friendly' 'Reflective' 'Motivating' 'Clear' 'Supportive' 'Practical' 'Nourishing' 'Easy-to-digest' 'Enlightening' 'Essential'
'All the people were so open, non-judgmental and happy!'
'A very interactive morning of meeting new people and hearing their experiences. I learnt lots of practical things to take away.'
'It was great to meet new people enjoy and learn new ways to have conversations.'
'The training has taught me things about myself and ways to improve my behaviour. I wish I had an opportunity to join an event like this more often in my life.'
'What I've learnt in a short period of time is invaluable and hopefully just the start. I wish I had this twenty years ago!'
'I enjoyed the tools that I learnt through Trigger'
'Clear, concise and engaging. Clearly structured - a nice mix of practical exercises and talking interaction. Nicely broken down into different sections. Clear, sensible and practical ideas to take away and try whatever level you are at.'


And.. about our Conversations and Connections events:
'Trigger Conversations has such immediate charm and sincerity that it only takes one interaction to feel like you're with friends and not a room of complete strangers. The event is dedicated to appreciating the thrill of conversation, but not just any conversation, conversation that people can remember and enjoy. I'm personally not a fan of small talk, or job talk, or any of that monotonous, boring spiel. So, at Trigger, I get to set aside all that and enjoy the real, human words for an evening - and become inspired to continue the effect with strangers outside of the events.'
'Trigger is super awesome!!! Like, incredible, splediferous, fantastic, so great - I could not find enough positive words to describe the events, honestly! The concept is fun, and well put together. The events are a spectacular mix of thought provoking conversation with some of the most interesting people you could ever be put in a room with... the vibe: energetic, empowering and inspirational! I can never get enough of connecting with interesting people in a really genuine way.'
'I loved the idea of Trigger from the get-go! For every human interested in other humans, which should be all of us, Trigger really prompts a timely reminder for all of us to scratch below the surface and use our conversations as a tool for real human connection, curiosity, and adventurousness (i.e. it's real and it's awesome)! A fun, curious, playful, at times even salacious, and ultimately utterly hilarious night in the company of great people, this is what collective humanity should be about!'
'The 'menu' format of the evening is clever and fun, and the questions really do teach you something about yourself in regard to what you are happy to share with a stranger. I recommend these events to everyone, no matter whether you're an introvert or an extrovert. The entire event is very comfortable and allows you to step out of your comfort zone without feeling uncomfortable because everyone there is in the same boat, chatting to a stranger. It is an excellent concept, very well executed by the lovely hosts, and is a fantastic and original way to spend an evening.'


Check out the other 50+ 5* reviews here.
---
FAQs
What is the structure of the workshop? Will there be a break?
Timings
6.30-7: Arrival and enjoy some drinks and nibbles.
7-8: Exploring Mind-set and Navigating Small Talk
8-8.15: Break
8.15-9: Going Deep
9-9.30: Intro to the Transformational Conversations programme

Where is it?
A short walk from London Bridge in a large co-working space.
I already know how to talk to strangers. Is this for me?
Great news! Well, you can always get better… expect to pick up some new techniques. We're always a student (trainers included by the way).
And look out for further workshops on forming deeper connection in your conversations.
What do I need to bring?
Yourself.
An open mind. And adventurous spirit.
Still reading? Sounds like you've got an itch that needs scratching. What are you waiting for? Get your ticket. Before it's too late. Just 20 spaces available.
Terms and Conditions:
By buying a ticket, you consent to being filmed, recorded and photographed at the event as a member of the audience and to footage and photographs of you being used by Trigger Conversations in any medium for the promotion and marketing of Trigger Conversations.
Copyright © 2016-18 Trigger Conversations. All rights reserved.