Description
At Transformational Conversations: A Taster Workshop, our Conversation Coach, Georgie Nightingall, will teach you three key tools to ignite greater depth and character into your conversations. The workshop is an introduction to the skills you will develop on Trigger's 8-week Transformational Conversation Programme, launching in February 2019.
We are running two taster workshops during the w.c 21st January: Tues 22nd and Sat 26th. Tickets found via Eventbrite or our Facebook page.
---
Are you...
A dreamer, filled with ambitions to make an impact but can't quite get your voice heard?
Or maybe a life-shifter needing to step out of your comfort zone in order to create the life you really crave?
Perhaps you feel disconnected from family or are now on a different path to your friends and need a way to find the home inside you?
Or possibly you had everything, till you realised what you actually are missing is real emotional connection?
To find an answer, did you search Google, try Mindfulness or read a self-help book?
These are all valuable tools that teach you how to internally ride the storm, but they don't give you the tools to build a bridge to your fellow human and have a positive conversation.
Mastering the transformative power of Conversation.
Why?
Because everything starts with a conversation.
It's how we inspire change or alter our life's course; succeed in our careers or build on old friendships and create new; and crucially, feel that we belong.
And at Trigger we know you can create the future life you dream to lead by using one powerful tool, conversation.
That's why we developed the:
Transformational Conversations Programme

As a team of Conversation and Life Coaches we have designed an 8-week programme that will teach you the art of conversation, connection and curiosity.
From our Conversational Coaches you will gain the tools to authentically have the conversations you crave with family, friends, colleagues or strangers, thereby enabling you to create deeper connection, discover unexpected opportunity or become never unforgettable.
Supported by our Life Coaches, you will look inside to identify and understand the habits and barriers preventing you from connecting more deeply with others and gain the confidence to take greater risks in your conversations.
Transformational Conversations: A Taster Workshop, is an introductory learning evening to the programme launching in February 2019. In a morning we will teach you three key conversational tools, which you will develop further on the programme.
Intrigued as to how conversation can transform your life? Then book your ticket now, as limited spots available!
---
What We Will Cover at the Workshop:
The Conversational Mind-Set
How to develop an open and curious attitude, whereby we feel unattached to leading the conversation in any particular destination, and instead discover the sense of freedom that comes in relieving our expectations and being open to collaborative discussions.
Navigating Small Talk
Learn how to give and receive "offers" that quickly take conversations "off-script". You will also learn techniques that develop authenticity and lead to new insights and possibilities that are anything but small talk.
Going Deep, Quickly!
Learn about the three levels of depth, as well as how to navigate from surface level facts and details, to hidden nuances and the true inner experience of other human beings.
---


This event is for you if:
Your conversations feel stuck, frustrating and uninspiring.

You want to inject more character into your conversations but are not sure how.

You want to learn skills that will help you expand your social and professional networks.

You sometimes find starting conversations tricky and feel a bit stuck.

You want to ignite your existing relationships with fresh energy.

You already love conversation and want to discover how to make it even better!




- "The ideal blend of concepts, tools and exercises to help you learn new skills, try new approaches and apply them to your everyday life." -
---


Your Teacher: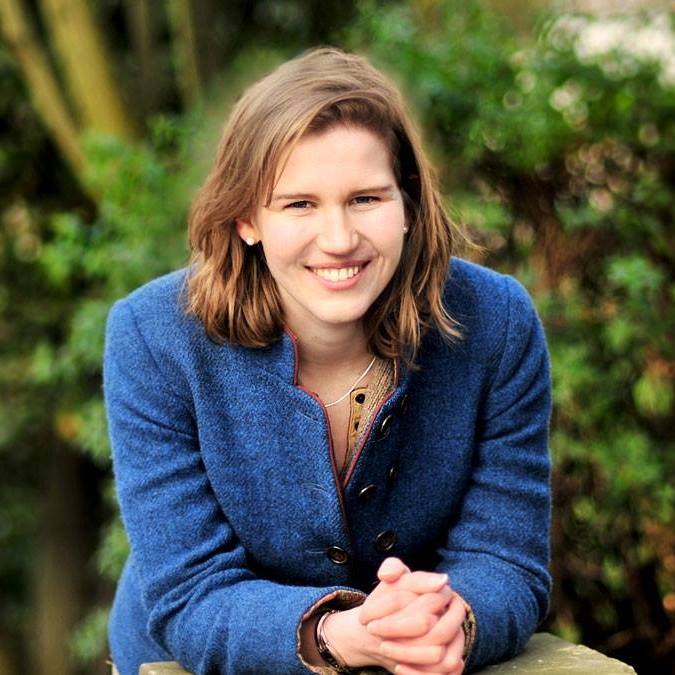 Georgie Nightingall
The Founder of Trigger Conversations – Georgie has empowered 1300+ people to have over 5000 meaningful conversations at Trigger events. A TEDx speaker, Transformational Life Coach and Philosophy Specialist in Schools, she is addicted to conversations and determined to find the ultimate DMC (that's Deep and Meaningful Conversation).

Georgie is a lifelong learner. She has picked up degrees in Philosophy, Applied Psychology, Applied Linguistics and with a background in managing complex projects and events, she knows how to create and facilitate experiences that go beyond conventional norms.

Her conversations superpowers include: Helping individuals to start conversations during in field conversations training. Getting into pretty deep and thought-provoking conversations with strangers, daily. Read about her stories on Facebook.
---


FAQS
What is the structure of the workshop? Will there be a break?
Timings
6.30-7.00: Arrival and enjoy some drinks and nibbles
7.00-8.00: Exploring Mind-set and Navigating Small Talk
8.00-8.15: Break
8.15-8.45: Intro to the Transformational Conversations programme.
8.45-9.30: Going Deep, Quickly!

Where is it?
Clerkenwell, 5mins walk from Farrigdon station or 10mins from the Barbican station.
What do I need to bring?
Yourself.
An open mind. And adventurous spirit.
---
What People Say About Learning With Us
'Different' 'Fun' 'Relaxing' 'Interactive' 'Insightful' 'Pleasant' 'Engaging' 'Friendly' 'Reflective' 'Motivating' 'Clear' 'Supportive' 'Practical' 'Nourishing' 'Easy-to-digest' 'Enlightening' 'Essential'
'What I've learnt in a short period of time is invaluable and hopefully just the start. I wish I had this twenty years ago!'
'The training has taught me things about myself and ways to improve my behaviour. I wish I had an opportunity to join an event like this more often in my life.'
'Clear, concise and engaging. Clearly structured - a nice mix of practical exercises and talking interaction. Nicely broken down into different sections. Clear, sensible and practical ideas to take away and try whatever level you are at.'
'All the people were so open, non-judgmental and happy!'
---
Want to know more about Trigger Conversations?
Trigger, the future of human conversation.
Trigger believes we need to harness the power of conversation to create the futures we crave. Because everything starts with a conversation.
As life coaches and question curators, we design label-less spaces and teach emotionally-intelligent tools to awaken curiosity, inspire aliveness and remind people to be real.
To date, Trigger has:
- Engineered 5,000 stimulating & meaningful conversations with over 1,300 humans at 50 events and training.
- Tallied up 70+ 5* reviews on Facebook
- Trained 6 event hosts
- Given one kickass TEDx talk - check out our Founder, Georgie Nightingall in action by searching on YouTube: 'Talking to Strangers: Having a Meaningful Coversation I Georgie Nightingall I TEDxGoodenoughCollege'
---
Facebook: https://www.facebook.com/TriggerConversations/
Website: https://www.triggerconversations.co.uk
Twitter: https://twitter.com/TRIGGERConvos
Terms and Conditions:
By buying a ticket, you consent to being filmed, recorded and photographed at the event as a member of the audience and to footage and photographs of you being used by Trigger Conversations in any medium for the promotion and marketing of Trigger Conversations.
Copyright © 2016-18 Trigger Conversations. All rights reserved.