Description
Transcending the Matrix presented by George Kavassilas at I AM INFINITE.LOVE
Transcending the Matrix
You're on "the path", you've been around.
You want to know the truth, no matter how uncomfortable it might feel.
You know you're here with intention - with reason and purpose because your life has meaning.
You're done wearing masks and playing games of fear. You only want what is real.
As a result, you're now willing to deal with the practicalities of life on this planet and responsibly walk between the worlds in balance.
Transcending the Matrix is a 4-day event that provides a supportive learning and remembering process for you to revitalize and resurrect the Sovereign and Infinite Being you truly are.
This 4-day event is composed of 2 separate but related courses:
3 Day Course – Transcending the God Matrix

1 Day Course – Inner Intelligence
If you chose to attend the 3-day Transcending the God Matrix seminar only, please contact the event organizers (Kunde-Ra and Kameha , 1-831-288-8960), and we will provide instructions for obtaining the reduced 3-day only registration fee.
Transcending the God Matrix is for those who journey the path of the 'Truth Seeker'. It's for those who are awake and aware enough to recognize that there not only exists an Earthly Matrix, but also a Cosmic Matrix with a mastermind behind it. And who know that the Natural Creator of this Universe and the God of religions are two distinctly different beings.
TGM is for those of us who inherently know we are natural Creator Beings. We are done being pawns in another entity's game. It is time for us to step up, reclaim and embody our Sovereign Infinite Beingness. It is time to reclaim our planet by forging our new path in this reality.
Please note: Transcending the God Matrix is not a beginner's level course. Attendees must have read George's book 'Our Universal Journey' and be well-versed in his work. You must have a clear understanding that we live in a multi-dimensional Universe and that we are Infinite Beings beyond this Universal Creation.
Inner Intelligence is a one-day seminar that focuses on developing and implementing practical tools and techniques to help you navigate the Matrix. You learn to expand your inner creative powers and potential through the application of inter-dimensional energies and technologies. George helps you reactivate your natural creator abilities and skill sets. You leave with inner technologies to help you in your everyday life and much more.
Please note: Inner Intelligence is an advanced level seminar and is a follow-on from Transcending the God Matrix. All participants in this one-day course must have previously attended George's 'Transcending the God Matrix' 3-day Seminar.
George is excited to be presenting these seminars in person because we finally get to cross paths with familiar Souls. Previous participants are seeing significant life changes after these events.
For more information, see George's Website at https://iaminfinite.love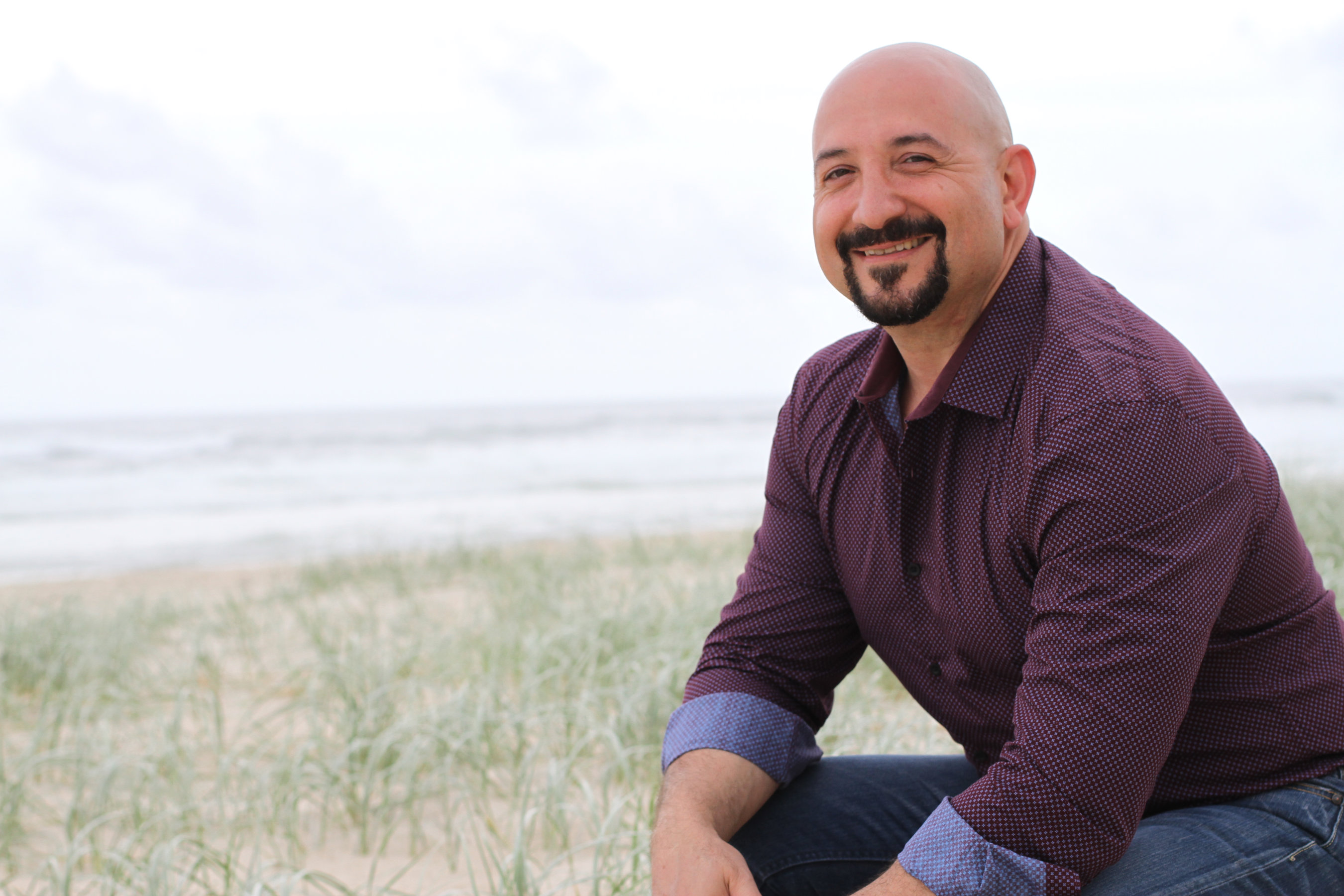 Who is George Kavassilas?
George Kavassilas is an author, mentor, wayshower, and fantastic speaker. George has had a lifetime of strange and wonderful experiences. He has encountered both benevolent and malevolent, inter-dimensional and extra-terrestrial beings. He has been to the moon, to Mars, and to other worlds. As a result, George embodies a limitless passion in answering life's primordial questions, such as, "Who are we, where do we come from and what are we doing here?" The knowledge George shares, along with his values and philosophy have helped thousands of people to feel and to live in a peaceful and empowered state.
George's passion and life path is to expose all levels of deception, no matter how far it goes. His goal is to help free and liberate Humanity from all forms of imposing dogma and doctrine, without exception. His intention is one of sovereignty, autonomy and fortitude expressed from a foundation of knowledge, wisdom and love. As George has said, "It's really a remembering process to revitalize and resurrect the Sovereign and Infinite Being you truly are."
In his interviews and workshops, George shares a vision of the universe from direct personal experience to help us break our invisible chains. George's work is frequently controversial and cutting edge. It is beyond the ordinary and will expand your mind. The way that you experience yourself in this universe may change forever.
Some find his work challenging, yet for others, it is incredibly liberating. False beliefs are torn down, but in their stead, the naked truth rises in its simple beauty. Accordingly, George presents in as clear, direct, and raw a manner as possible.
NOW you can Experience George Kavassilas Live and in person!
George Kavassilas has been speaking publicly for more than 10 years about his unique perspective on our relationship to Mother Earth and our place in this Universe. He has hundreds of interviews and presentations on YouTube. In these talks, George shares unique information about who we are, where we come from, and why we are here. He also shares about "The Matrix" we live within and the beings controlling it.
But he rarely offers workshops outside of his native Australia.
So why is he doing a live event at this time? Because it is quite different to experience George live, in person, and the energy he creates than to just listen to an interview online. It is the difference between virtual food and real food. Attending one of his workshops is like "soaking in a pool of genuine authenticity".
By participating in a live workshop, you get to:
enjoy the powerful connection to the Earth, the Sun and the Milky Way Galaxy when George creates the container for a live event. Powerful healing and nurturing energies come together, accelerating your personal process.
experience George in person, helping you to better understand where he's coming from and access deeper layers of meaning within his work.
see the power of asking questions and receiving answers in context, triggering invaluable course-corrections and using the energy of the process to point you towards the next line of enquiry and resolution. You'll feel more satisfied and whole, because you can dig deeper into an enquiry until you complete the puzzle.
meet your soul family, in the flesh. By connecting with others who are on a similar journey (many of whom will probably seem familiar) you'll feel supported, inspired and empowered.
It is a choice
The time has come for us to once again be free and sovereign. But in order to be free, we must first come to terms with the fact that a control system exists. Only then can we break through the programs and beliefs that control us.
TICKET PRICE includes:
Full lunch, Morning & Afternoon Snacks, and Beverages on each day of the event catered by the Monterey Tides Hotel.
Discounted Lodging at the Monterey Tides Hotel:
It is highly recommended that those people traveling to Monterey, stay at the Monterey Tides Hotel to minimize travel to and from the seminar location, and to take advantage of the incredible ocean and beach environment. There are only a limited number of significantly discounted guest rooms available for those wishing to stay at the Monterey Tides Hotel.
Discounted rooms at the Monterey Tides are still available for the Monterey Blast events. To reserve a room, you must call the group reservation manager Priscilla Gutierrez directly at +1 (831) 394-3321 Extension 503 and let her know that you are coming to the CleaningWings Event. If you cannot get through, you can contact the Hotel at 800-242-8627.