Description
Newport Interactive Marketers welcomes you to
Transcending SEO in 2016 and Beyond (in Plain English)
SEO moves fast. The 2014-era "rules" for showing up on Google likely are doing more harm than good. Whether you are a writer, business owner, social media marketer, or marketing VP -- knowing the current rules of SEO is critical to your success and to ensuring whoever's helping you knows the current methodologies.
Whether your search marketing budget is large or small, come learn the newest ranking factors, plus tactics and strategies to improve your SEO results in 2016 and beyond!

This session will also cover the best free and affordable tools you can use right away to improve your SEO. If you're launching new sites, optimizing an existing site, or looking for advanced tips, don't miss this free talk!

Get your answers, including:

How links still matter (but which ones does Google hate & love?)

The right way to use content for SEO

What are "user metrics" & why do they matter?

Why it's still important to track rankings (but only if you do it the right way)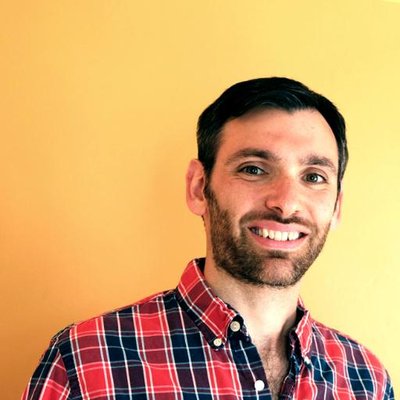 Newport Interactive Marketers welcomes Dan Shure to speak AGAIN
Former full-time musician and teacher, Dan Shure's SEO career began in 2007, helping a few businesses with their websites and presence online. Upon discovering this new passion and career, he started Evolving SEO -- now a 3-person boutique SEO agency. Clients include well-known consumer brands, technology companies, B2B companies and, yes, affiliate-based websites :)

Dan has also been a Moz Associate since 2012, publishing content for the preeminent SEO thinktank, answering Q&As, and spoke at Mozcation Portsmouth. Dan also runs Worcester Web Marketing on Meetup.com -- a 125-member digital marketing & networking group.
Many thanks to our venue sponsor Parlor Bar & Kitchen
Parlor Bar & Kitchen is Newport's hidden gem. It's a Broadway destination offering Modern American cuisine & refreshing cocktails in a chic vintage setting.
Free & easy parking on Broadway

Web marketing specialists welcome traditional marketers, small businesses, and beyond for quality education and great networking ... right here in Newport!
What we're not: hard sells or boring.
If you're interested in getting to know marketers, graphic designers, SEO gurus, PR pros, project managers, developers, creatives –- or just to pick up a few tips, join us!
Newport Interactive Marketers is sponsored by Angles & Insights & Designated Editor.

Organizer of Transcending SEO in 2016 and Beyond (in Plain English)