Learn principles of storytelling and how to build your pitch deck to get clients & investors to lean in w/ the exact strategies & formulas.
About this event
Get Sh!t Done #TractionClass: How To Not Suck At Pitching Your Startup with Rajiv Nathan
Learn how to crush your pitches from sales to investor pitches:
Learn principles of storytelling
How to build your pitch deck to get clients & investors to lean in
Learn the exact strategies & formulas that have helped startups like FanFood, Muses, Wicked Reports, and others secure customers, raise millions of dollars across investors and pitch competition winnings, and set them up to become game-changers.
Who should attend?
If you sell products, services, or software.
If you are or plan to fundraise
AND if you already have a baseline understanding of how to build a pitch deck. We won't cover how to build your deck from scratch, but we will cover how to make your deck better.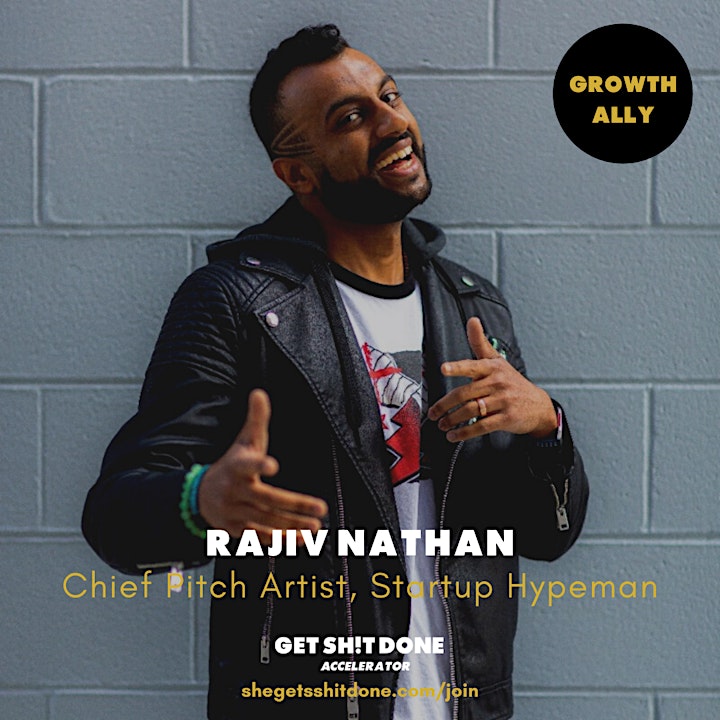 About Your Growth Ally
Rajiv Nathan, Chief Pitch Artist, Startup Hypeman
Known as the Heavyweight Champion of Story, Rajiv 'RajNATION' Nathan is Founder of Startup Hypeman, helping growing companies not suck at telling their story so they stand out to their audience, stand apart from competitors, and break through in their category. He was named an ""Agent of Change"" by Huffington Post, has given a TED Talk, and been featured in Inc, Forbes, and more. He's also a hip hop artist, yoga instructor, and host of the popular show Startup Hypeman: The Podcast. Talk to him about Hamilton, WWE, or Seinfeld and you'll have a friend for life.
Connect with Rajiv: https://www.linkedin.com/in/rajivnathan/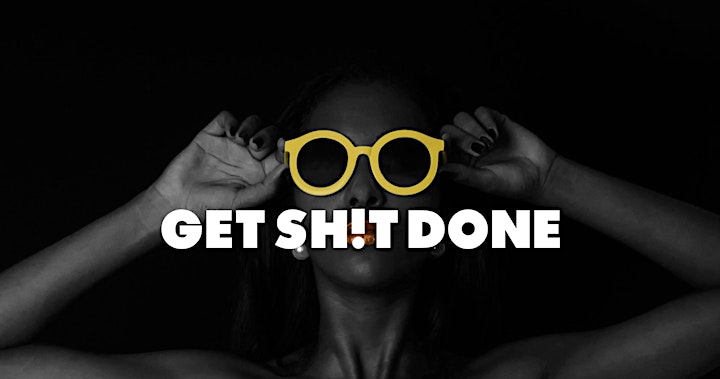 About Get Sh!t Done
Get Sh!t Done is the Collaborative Supporting Women Entrepreneurs in Gaining Traction to Scale Generational Impact: Learn More: shegetsshitdone.com/join