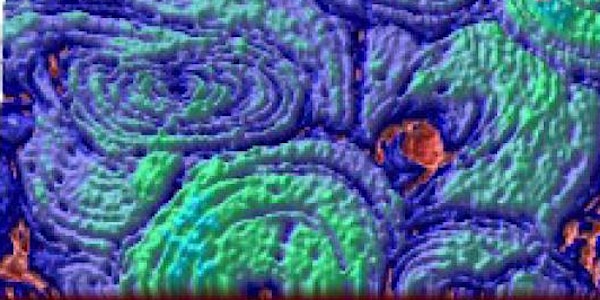 Toward realization of a silicon-based qubit system for quantum computing
Location
Texas Instruments; Auditorium E-1
2900 Semiconductor Drive
Santa Clara, CA 95052
Description
San Francisco Bay Area IEEE Nanotechnology Council
2016 & 2014 IEEE Nanotechnology Council Outstanding Chapter Award Winner
http://sites.ieee.org/sfbanano
Thursday, December 8, 2016
11:30: Networking, Pizza & drinks;
Noon -- 1pm: Seminar
Your donation at the door, of $5 to help cover the cost of lunch, would be much appreciated.
Please register on Eventbrite before 5 PM on 12/7/16
Walk-In attendance is welcomed but discouraged
Please assist us in our event planning!*
If you decide not to attend - please cancel reservations by 5 PM on 12/7/16
Job Seeker Assistance at this event (scroll down)
Location:
TI Auditorium E1: 2900 Semiconductor Drive. Santa Clara;
(map & directions link)
http://www.ewh.ieee.org/r6/scv/eds/images/TI-BldgE-Auditorium.pdf
Toward realization of a silicon-based qubit system for quantum computing
- Malcolm Carroll
- Professor, University of New Mexico
- Research Group Leader & Distinguished Member of Technical Staff, Sandia National Labs
ABSTRACT:

A qubit is a unit of quantum information—the fundamental currency of quantum computing, which is predicted to be hugely more efficient for solving problems that are challenging for traditional computers, such as breaking secret codes.
This presentation will describe a path to development of a practical qubit design based on silicon CMOS processing technology. The qubit device is an electrostatic silicon quantum dot (QD) with an implanted donor. We demonstrate for the first time coherent two-axis control of a two-electron spin logical qubit that evolves under QD-donor exchange interaction as well as interaction with the donor nucleus, with decoherence as good as that of competing systems.
Bio: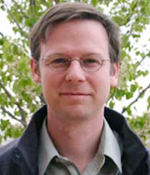 Dr. Malcolm Carroll is the Principle Investigator for research on silicon quantum computing at Sandia National Laboratories, including development of quantum dots, cryoelectronics and quantum error correction schemes for future quantum circuitry. In 2001 he received a Ph.D. in Electrical Engineering from Princeton University and joined Bell Labs/Lucent Technologies at Murray Hill, NJ. In 2003 and 2006 he became a senior and then principal member of the technical staff at Sandia National Laboratories. Dr. Carroll was a Fulbright fellow and has been a first- or co-author on over 50 peer reviewed articles and 3 patents. He co-founded and is an organizing committee member of the Silicon Quantum Computing Workshop series and is an external advisor for the Australian Centre for Quantum Computing Technology.
If you have questions or problems with your registration, please contact LincolnBourne@gmail.com
Job Seeker Assistance at this event:
In response to recent new layoffs, and continuing concerns for people seeking employment,
SFBA Nano is offering assistance to job seekers.
1. A table with CVs/resumes available for people to pick up, and
2. An "Announcement Slide" which will be projected during the initial networking session
Job Seekers:
1. Bring copies of your resume for distribution & display on the resume table.
2. Send a one-line description of yourself, to be displayed on the "Announcement Slide" listed above in item 1.
Example, "John Paul Strachan, over 35 yrs experience in Circular Arguments; seeking Marketing position"
Send your one-line description by December 6 to:
Please feel free to forward this invitation to any of your own colleagues who may be seeking jobs.
* Please help us manage our event planning. When too many free registrants do not attend, and we have many walk-in attendees ... This makes it difficult for us to order the proper amount of food for lunch.