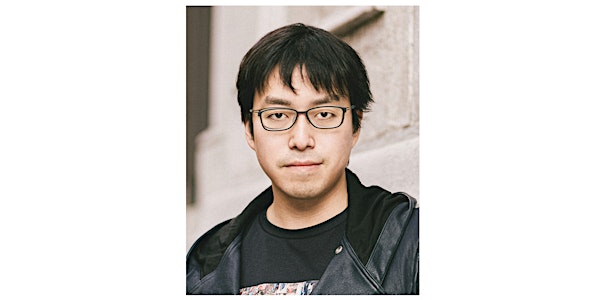 Toward a Data-Driven Society: From Business to Policy to Social Vision
Toward a Data-Driven Society: From Business to Policy to Social Vision
When and where
Location
Board Rooms 320 & 330 (New), Geffen Hall, Columbia Business School 645 W 130th St New York, NY 10027
About this event
IMPORTANT MESSAGE:
Registration for this event is now closed. We are no longer accepting reservations, although walk-ins will be accommodated first-come, first-served, based on seat availability.
Please note that the room has changed to Board Rooms 320 and 330, Geffen Hall, Columbia Business school.
Monday, November 14, 2022 | 12:30 – 1:30 PM (Lunch will be provided)
Board Rooms 320 & 330 (New location), Geffen Hall, Columbia Business School (map)
(645 W 130th St, New York, NY 10027)
Note: This event is in person only and will not be live streamed.
Featuring:
Yusuke Narita
Assistant Professor
Yale University
Moderator:
David E. Weinstein, Director, CJEB; Carl S. Shoup Professor of the Japanese Economy, Columbia University
What You'll Learn:
Today's society increasingly resorts to data and algorithms for key decision-making. In this talk, Professor Narita will give an overview of a spectrum of attempts to design and deploy social decision-making algorithms. The topics include:
1) Professor Narita's startup Hanjuku-kaso, Inc.'s business applications at major Japanese corporations, including SONY, Yahoo Japan, CyberAgent, and ZOZO
2) "Micro" policy problems, such as the evaluation and design of education and healthcare policies
3) "Macro" policy problems, such as envisioning data-driven democracy and capitalism
About the Speaker:
Yusuke Narita is an Assistant Professor at Yale University and the founder of startup Hanjuku-kaso, Inc. His research centers around the design of decision-making algorithms in policy and business, with a particular interest in education policy. His work uses a variety of methods, such as causal inference, machine learning, economic theory, and structural econometric modeling. His work has been published in journals including Econometrica, AAAI (Association for the Advancement of Artificial Intelligence), American Economic Review, Journal of Economic Theory, Management Science, NeurIPS (Neural Information Processing Systems), and PNAS. His company also collaborates with several Japanese corporations and local governments. He obtained a BA from the University of Tokyo, a Ph.D. from MIT, and was formally a visiting assistant professor at Stanford University and a visiting associate professor at Hitotsubashi University. He is also a visiting scholar at the University of Tokyo and RIETI in Japan.
Admission and Contact:
You must register to attend this in-person event.
If you have questions about the event, please contact us at cjeb@gsb.columbia.edu.
Special Notes:
● This event is in person only and will not be live streamed.
● Please be advised that this event may be photographed, so your image may appear on our website or in CJEB materials later. If this is an issue, please let us know.
● Please note that due to current University guidelines in response to the COVID-19 pandemic, all visitors must have their primary series of COVID-19 vaccination and be prepared to show proof if asked.
For more information about other CJEB events, visit our website or contact cjeb@gsb.columbia.edu.