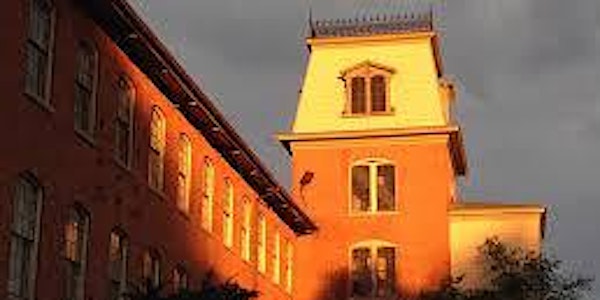 Total Exposure Networking - Sponsored by Mill at Layafette (home of The Hiv...
Event Information
Location
The Mill at Lafayette
650 Ten Rod Road
North Kingstown, RI 02852
Description
I'm very excited to have The Mill at Layafette as the sponsor for our next Total Exposure Networking.
This will be a great event, with the added benefit of all those in attendance being able to see the great new spaces available at the Mill at Layafette. The Mill at Lafayette has approximately 71,315 square feet of rentable space, is comprised of 4 separate buildings and home to The Hive RI and more than 50 other businesses – hopefully yours! Rents range from as low as $340 for between 135 and 145 sq. ft., all the way up to a spacious 6,825 sq. ft. space for under $9,800. All rents include HVAC, electric and WiFi.
And, if you sign a lease by September 1, your first month's rent is free!
The Mill at Layafette has a new exercise health & wellness space downstairs, weekly lunch and learns at The Hive RI, as well as an art gallery, and, if rumors are true, will soon have "Food Truck Thursdays"! There is always something happening at The Mill at Layafette.
At most networking events you're lucky if you get to talk to 9 or 10 people. Even then, are you delivering your message or just talking about the weather or the latest news headlines? At Total Exposure Networking (TEN), we make sure that you get to deliver your pitch to everyone in the room! Our unique TEN format consists of starting out with food, drink, and general conversation. Then, when everyone is there, we pick 5 people, and they each have one minute to give their pitch to everyone in the room. Now for the good part - we then take 10 minutes to allow anyone to talk with those who just spoke - to ask questions, learn more, and make appointments. Then we pick 5 more and do it again, and again, using the 5/10 format until everyone has had the opportunity to deliver their pitch to everyone in the room! A perfect TEN!
Date and time
Location
The Mill at Lafayette
650 Ten Rod Road
North Kingstown, RI 02852