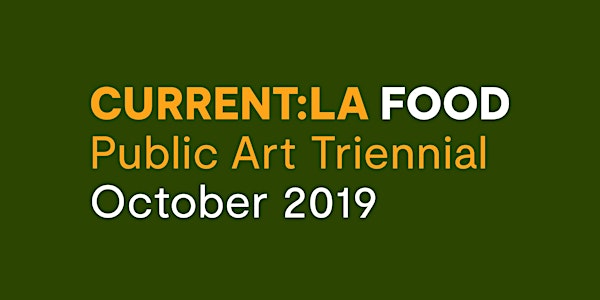 Toothtone with Nour Mobarak
When and where
Location
Pershing Square 532 South Olive Street Los Angeles, CA 90013
Description
ABOUT THE EVENT
Nour Mobarak is an artist, musician, and writer who excavates violence and desire. Her interests lie in the compulsions and glitches in either a person or nation-state. Her body acts—in voice, sound, performance, writing, and video—as one hybrid part under current geopolitical conditions. Mobarak has performed at such locations as the Hammer Museum, Stadslimeit (Antwerp), University of Cambridge, and J. Paul Getty Museum and has published poetry in journals such as F. R. David, the Claudius App, and the Salzburg Review, among others. Mobarak has exhibited at Miguel Abreu Gallery (New York), Rodeo Gallery (London), Cubitt Gallery (London), and Dead Ends (New York). She activates the tones from each tooth's cavity, performing from within CURRENT artist Nancy Lupo's Open Mouth at Pershing Square. Enter the park at 6th and Hill Streets. Capacity is limited; RSVP preferred, space given on a first-come, first-served basis.
---
PARKING
Parking is loated within a lot accessed off S Olive St. Please consider taking public transit, carpooling, or ridesharing when possible. Street parking is limited.

RSVP
RSVP is preferred. Please present a digital or printed ticket upon arrival.
ADA
All parks are ADA accessible. Should you require additional information regarding ADA access or special consideration please contact Dyson & Womack at info@dysonwomack.com.
FYI
All artworks are outside! Please dress appropriately, bring shade or sunscreen, a bottle of water, and comfortable shoes.
The CURRENT:LA Triennial HUB is located at the LA State Historic Park, 1245 N. Spring Street, LA 90012. Information about all triennial sites can be found there or at the CURRENT:LA FOOD website currentla.org.
For group booking please contact currentla@lacity.org.