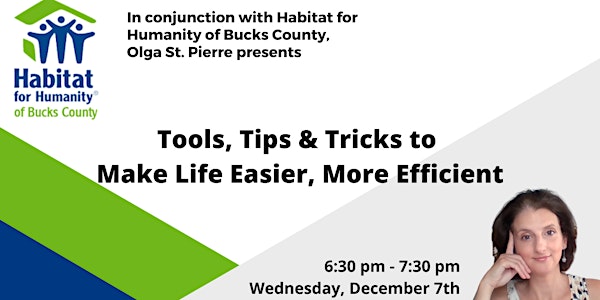 Tools, Tips & Tricks to Make Your Life Easier, More Efficient
Join us to learn various tips and tricks to make your life easier.
About this event
This webinar is hosted by licensed realtor, Olga St. Pierre, in conjuction with Habitat for Humanity. Join us to learn great tips on how to work smarter not harder. You will learn how to fax documents from the comfort of your own home for FREE. We will review different ways to earn/save money. We have tools to help you get organized and be prepared for the unexpected.
This webinar will be recorded. Those that register will receive the recording via email.