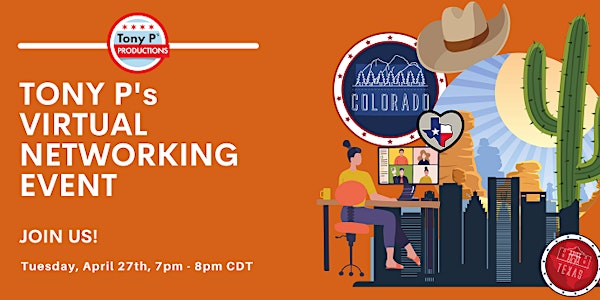 Tony P's Southwest Region Virtual Networking Event - Tuesday April 27th
Join us on Zoom, on Tuesday April 27th, for our Virtual Event!
About this event
Great News! Your plans for the evening of Tuesday April 27th have been updated.
Tony P's Networking Events has been bringing people of all different professional backgrounds together for the past 3 years in Chicago. We will remain committed to that plan and continue to offer an energetic networking experience, even virtually - and now we are expanding to other major metropolitan areas....including Houston, Dallas, Austin, Denver, San Antonio, Oklahoma City, Tulsa, Albuquerque, etc.
Please join us for our upcoming virtual networking experience on Tuesday April 27th from 7 pm CDT to 8 pm CDT.
At the event Start Time, we will kick-off with our Co-Host and Featured Guest introductions, including a brief networking tutorial featuring tips on getting noticed and how to break free from memorizing your pitch, this will set the tone as we dive into the prime networking rooms.
Our Co-Hosts will divide the large group into virtual breakout rooms, and we will all rotate between them. Also, our group size allows you to meet and really network with almost our entire attendee list, making this quickest and most productive way to meet over 50 new people in under 1 hour.
* Virtual Networking Rooms - Session #1:
1 minute speaking time for each attendee (total time, 10 minutes)
- Back to the large Virtual Room for messaging from our Featured Guest (5 minutes)
* Virtual Networking Room - Session #2:
1 minute speaking time for each attendee (total time, 10 minutes)
Back with the entire group for final thoughts and goodbyes!
** PLEASE REGISTER WITH THE ZOOM LINK BELOW IN ORDER TO ATTEND THIS VIRTUAL EVENT **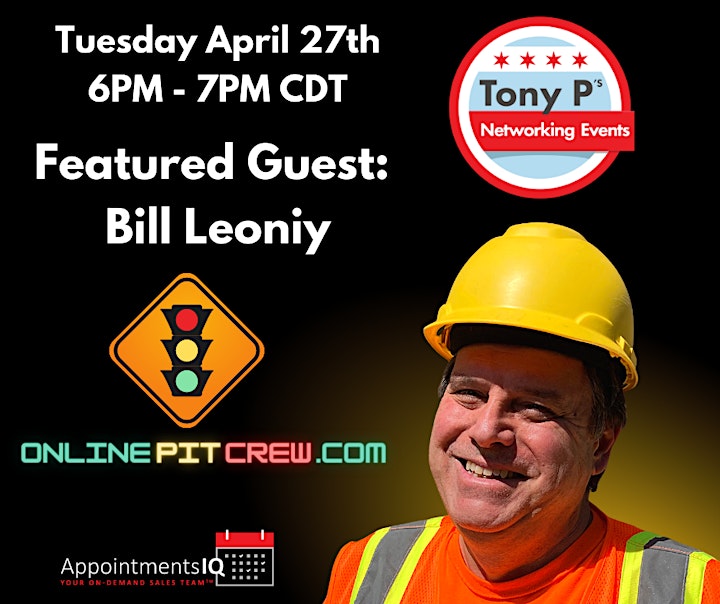 Bill Leoniy (Featured Guest)
As Crew Chief of Online Pit Crew, Bill searches out and helps business owners who want to improve the impact of their online presence. OnlinePitCrew.com focuses on qualified leads using Google and Zoom. For Google, we modify / create websites that are consistently at the top of Google's search results. "Zoom" is not just for Social Networking, it's a business opportunity. There is so much opportunity to both stand-out from the crowd and connect with your target clients in that little square they see and the 30-second to 2-minute sound bite they hear. Here's the part you didn't expect, all of this is FREE. The ticket is just showing-up and participating in the weekly sessions. The wisdom shared is free and useable immediately.
So, what makes a Crew Chief? First of all, a CREW! Bill is partnered with Captain Joe Axline (GiveMeaThumbsUp.com) and Scot Moran (FreeZoomNetworking.com); and as you see on race day, the Chief stands behind the wall and the Crew does the heavy lifting. The Construction garb gets attention and when the crew: a Construction Worker, a Pilot and a Cowboy are all together – do you hear a song (YMCA)? Together this crew transforms business presence and sales impact – examples can be seen and heard in the weekly sessions.
Transformation is the center of Bill's contribution and heart. Many marital problems and divorces occur from financial problems, some might say more than any other cause – so transforming a business towards success can also turn a life and marriage around. During a long corporate career, Bill discovered, built and led teams and departments that transformed how people, including management and workers, interacted with each other and with their work. Today he volunteers guiding groups of family members who are living/suffering with alcoholism, or addiction, to free their lives of their co-dependency. He hopes to help change the success rate of recovery programs from 20% to 70%.
Bill grew up as a "Yankee" in New Jersey, in fact going to school with New Yorkers. After graduating, he moved to the Chicago area (Naperville and Valparaiso) for a decade before finding his real "home" in Texas. Although there's a car in the driveway, not a horse, there are cowboy boots hats in the wardrobe now. He may not have been born in Texas, but he got here as soon as he could.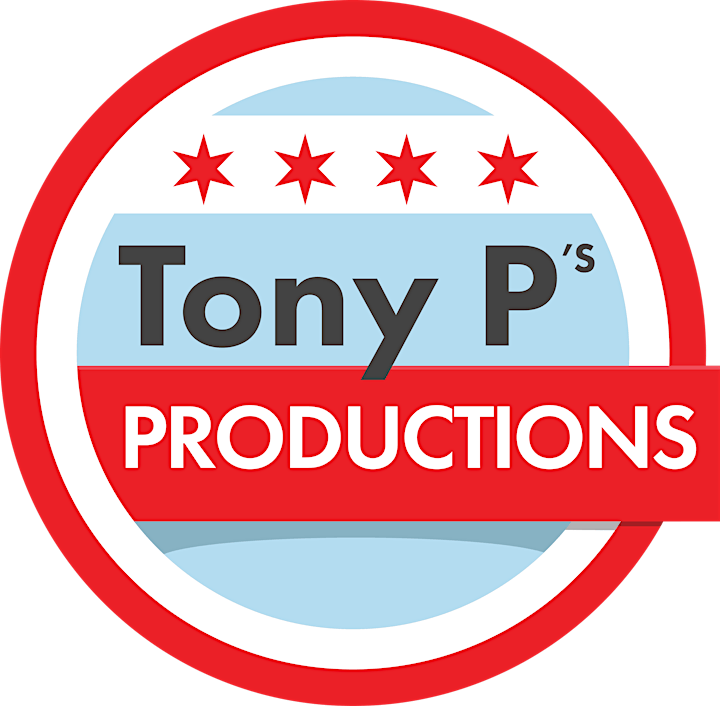 Also, please follow Tony P's Networking Events on Social Media for updates to our future events.
INTERESTED IN BEING A FEATURED GUEST?
Please contact me at tony@appointmentsiq.com to discuss being a Featured Guest for our future networking events.