Sales Have Ended
Registrations are closed
Thanks for your interest! The event has started and ticket sales have ended. Please stay tuned for future webinars from MAWS.
Tongue-Tie: The Tip of the Iceberg
About this event
This engaging webinar on oral tissue ties goes well beyond the typical information on tongue-tie in the newborn. During this event, participants will not only learn how to diagnose tethered oral tissues and determine which babies should be referred to specialists, they will also learn some of the lesser-known impacts of untreated tongue ties. Dr. Santiago will walk participants through a thorough tongue-tie assessment and also introduce issues relating to untreated tethered oral tissues in the pregnant person, including the impacts of breathing-disordered sleep on a developing fetus and the relationship between Vitamin D levels in pregnancy/postpartum and colic/reflux in infancy.
Recording and CEUs will be available only to confirmed registrants for sixty days following the event. Be sure to register even if you cannot attend the live event!
Speaker
Dr. Kimberly Santiago was born and raised in the Los Angeles area, graduated Magna Cum Laude from Brandeis University with a Bachelor's degree in Psychology and was inducted into the Phi Beta Kappa honor society. She spent a year skiing the slopes of Colorado and then moved to Seattle to attend the University of Washington School of Dentistry. Dr. Santiago was the top-ranked female dental student, graduated third in her class, was inducted into the Omicron Kappa Upsilon dental honors society and received just about every possible award University of Washington School of Dentistry gives out annually. Her free time is spent as Supermom to Simona, Alessandro, and Eliana. Dr. Santiago enjoys family time, lazy weekends, culinary arts, traveling, the Seahawks, skiing, and binge-watching awesome shows.
Dr. Santiago is earnestly committed to helping enrich and improve the lives of her patients. She firmly believes in healing the patient by treating the root cause of disease/health problems, rather than treating symptoms. This integrative wellness model is a departure from conventional medicine and dentistry; it looks for and treats the smoke before the fire. Every individual deserves to have the option to heal themself. Dr. Kimberly has developed one of the first all-encompassing airway-centric dental practices in which a patient receives a global diagnosis and comprehensive treatment options to help restore them to health, functionally and structurally, and for the long-term. She believes every individual deserves to make the choice to be the best version of themself.
Not only does Dr. Kimberly Santiago take 200-300 hours of continuing education each year, but she also is passionate about educating the community at large about the ubiquitous nature of dysfunctional breathing, dysfunctional sleep, tongue-tie, and underdeveloped jaws. She spends many hours monthly instructing speech language therapists, physical therapists, occupational therapists, lactation consultants, pediatricians, sleep physicians (and more) on how to identify children and adults who are showing the smoke signals for impaired breathing and sleep. She believes that we can make an impact on humanity and significantly reduce the rates of chronic disease.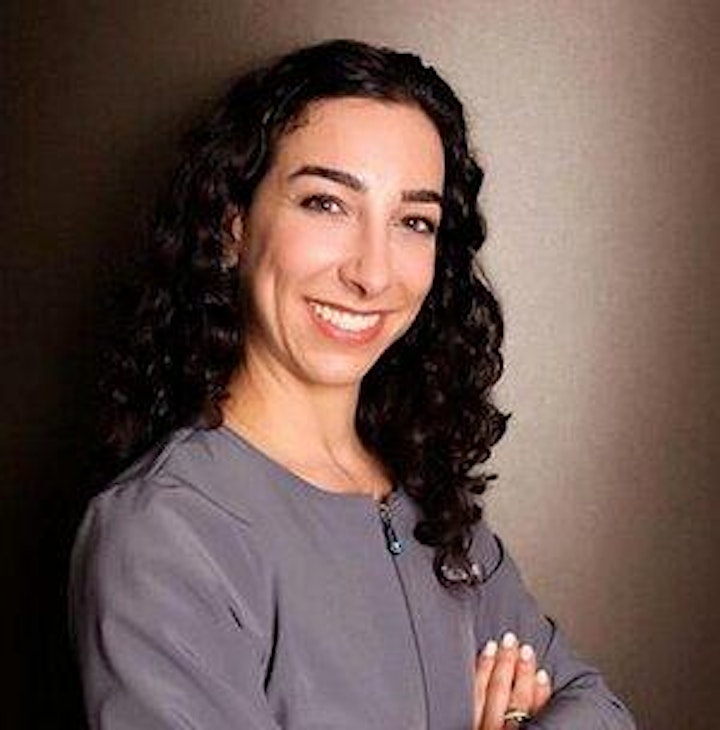 Sliding Scale Ticketing
Green Bottle is a sliding scale model that is inclusive of various financial experiences. It was developed by intersectional herbalist Alexis J. Cunningfolk and is an economic justice tool that enables participants to adjust payment based on access to resources.
In order to help people participate regardless of their ability to pay, we are offering this event on a sliding scale. This sliding scale is offered in the hopes of creating greater accessibility, equity, and economic justice.
Please review the Green Bottle model and reflect on your personal financial experience in order to self-determine your ticket price.
The 1st bottle corresponds to a price between $100-$125, the "true cost" of a webinar. If you would like to include a financial donation to help students or others access these webinars, please consider choosing a ticket price at the $125 or higher level.
The 2nd bottle corresponds to a price between $50- $75
The 3rd bottle corresponds to a price between $25 and a full subsidy.
Please be mindful that if you purchase a price at the lowest end of the scale when you can truthfully afford the higher ticket prices, you may be limiting access to those who truly need financial flexibility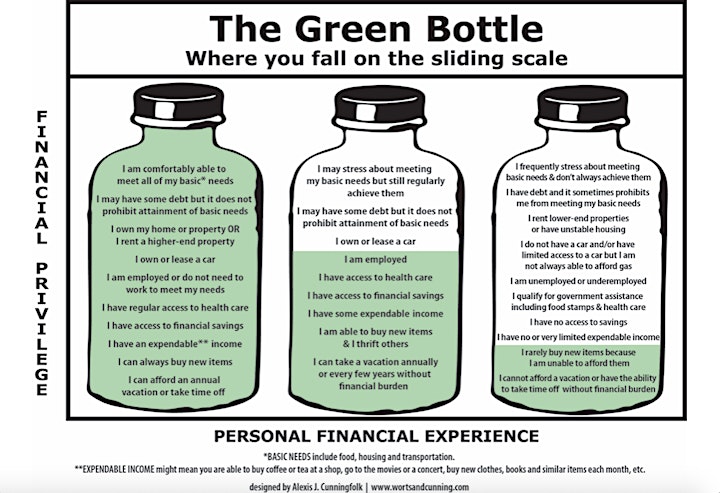 CEUs
4 ACNM specialty credits have been approved. CEUs are free for MAWS members and cost $15 for non-members. Please indicate if you would like CEUs at registration by selecting the CEU add-on.
All registrants requesting CEUs will be required to fill out the "CEU Test & Evaluation" survey which will be available to you on the day of the event.
Recording
The webinar recording will ONLY be available to those who have registered prior to the start of the event. The recording link will be emailed to registrants within 72 hours of the webinar and will be available for sixty (60) days. Participants who view the webinar after the live event are still eligible for CEUs.
Resources & Accessibility
Automatic live captioning will be available during this event. The recording of the event includes an audio transcript.
If barriers to your attendance exist, please let us know by emailing the MAWS Conference Committee at maws.conference.committee@gmail.com. We are happy to work with you to provide services such as:
Internet access
Translation services.
Captioning
Note-taking and/or note-sharing.
Other
MAWS Refund Policy
Updated January 2020
The cancellation and refund policy applies to in-person and webinar events. We recognize cancellations will occur and we endeavor to make our policies as fair as possible to the participant and the Organization.
Cancellations greater than 14 days before the event will receive a full refund on event fees, less an administration/catering charge of $25.
Cancellations 7-14 days before the event will receive a 50% refund on event fees, less an administration/catering charge of $25.
Cancellations 1-6 days before the event are not eligible for a refund.
Partial refunds for leaving before the event conclusion will not be given
Transferring a registration from one person to another is not available.
Refunds will be applied to the same credit card which was used to register.
If both an in-person and webinar option is available for the event, you can transfer one type of registration to the other by contacting the organizer at least 24 hours in advance of the event. The catering fee will be applied when changing from webinar to in-person and will not be refunded when changing from in-person to webinar.
Save the Date!
Postpartum hemorrhage: No Denial, No Delay
Dr. Stephanie Cooper & Heather Martin
September 24th, 8 am -12 pm (Zoom)
Pharmacologic Managment of Common Perinatal Conditions
Dr. Sara Alvarado & Dr. Teresa Evans
November 11th, 10 am - 2 pm (Zoom)