About this Event
SCROLL DOWN FOR MORE DETAILS:
A. EVENT Trailer B. EVENT T-Shirt C. Registration Terms
We will explore the racial injustice of our times, in society and the Church we love. What is fading in the Church? What can be restored and how do we reconcile during this time of reckoning? Please be aware that our host, the Tolton Ambassador Corps exists to share with the local Church, the following:
Prayer. To pray to God through the intercession of the Venerable Augustus Tolton while stressing the significance of the Tolton Cause for the entire Catholic community join together in prayer;
Education. To educate and catechize, therefore making of the Tolton story a part of standard catechesis of the Church;
Evangelization. Promoting the Tolton Cause by scheduling events associated with the Cause;
Support of the Tolton Cause. To promote and support all other reasonable programs and events organized by the Tolton Guild.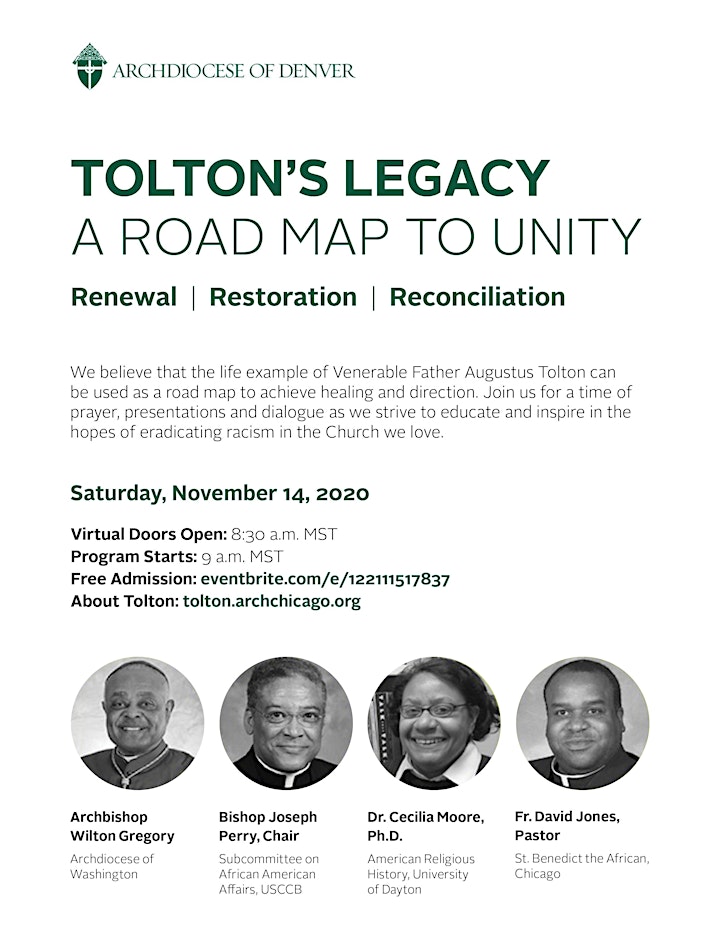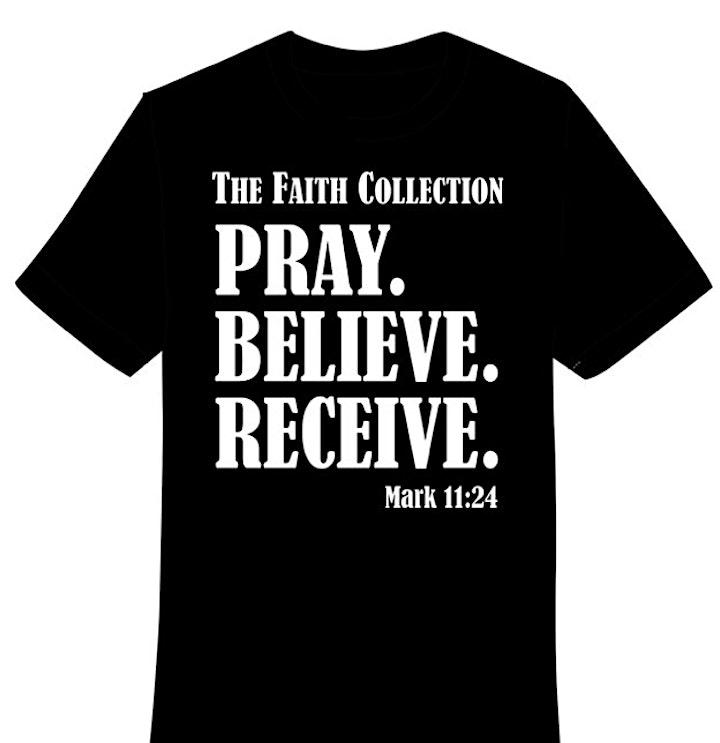 T-SHIRTS SALES are open. Just scroll down on the ticket page to purchase your T-shirt for the event. or follow the link below to order on line with the Faith Collection
https://www.thefaithcollectionllc.com/
100% of the proceeds from all t-shirt sales go to the benefit of a family of five that are recovering from the tragedy of the hurricane LAURA natural disaster. Please help!
Terms of the Free Registration:
The receipt of funds paid, as an Emerald Donor, will admit you into the event first.
The receipt of funds paid, as a Charitable Donor, will admit you into the event second
The registration for a Free Admission will admit you into the event on-time or prior to the doors closing IF SEATS ARE AVAILABLE and will allow you to be admitted into the event as long as the virtual seats are available. Registration for free admission does not guarantee you admission into a virtual seat at the event.
Date and Time
Location
Refund Policy