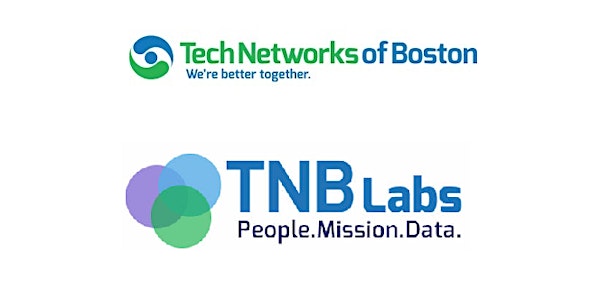 TNB Roundtable: IT Decision Making Principles for Nonprofit Board Members
When and where
Location
Seccomb Room, EMPath (formerly known as Crittenton Women's Union) One Washington Mall, 3rd Floor Boston, MA 02108
Description
Dear Colleagues and Friends,

Tech Networks of Boston (TNB) and TNB Labs (TNBL) are pleased to invite nonprofit professionals to a Roundtable session that focuses on the needs of nonprofit board members. The setting will be the adminstrative offices of EMPath (the nonprofit organization formerly known as Crittenton Women's Union, and the topic will be technology decision making principles for nonprofit board members. The featured guest will be Paul Fitterer, who is not only a veteran chief information officer, but is also the father of a previous TNB Roundtable featured guest: John Fitterer of MACDC.

Here's what Paul says about this session:
"Dependence on information technology (IT) has gone beyond the need for enabling operating efficiency and communications to being a necessary foundation for measuring service performance, enabling innovation, and facilitating collaboration.

"To ensure that organizations have sufficient capacity to accomplish their missions, boards of directors and executive directors need to consider developing guidelines for funding, prioritizing, and implementing IT across operations and programs.

"The topic for discussion at the September 23rd TNB Roundtable will present a best practice process for balancing the need for IT investments with organization budget constraints and staffing resources. Learn how to use a methodology that helps ensure your organization is making sound IT decisions as measured against mission performance."

Here's a little more about Paul:

Paul Fitterer currently works with Federal Department Offices of the CIO in the areas of strategic development, organization performance, and IT service management process implementation. He has served as the global vice president/CIO for Ingersoll Rand's Security Technologies Sector, and as vice president/CIO for Marietta Corporation.

Paul holds B.S. and M.S. degrees in computer science from Virginia Polytechnic Institute and Rensselaer Polytechnic Institute respectively, with executive management training at the Harvard Kennedy School of Government, High Performance's Systems Thinking Program, and the University Of Connecticut School Of Business.

He is a certified ITIL Expert, ISO 20000 Consultant Manager, and Project Management Professional (PMP). He is a member of the Society for Information Management, the Project Management Institute, and the Manufacturing Association of Central New York. He is retired from the U.S. Navy with 26-years of combined active and reserve service in the field of information technology.

Please note:

1) In keeping with the spirit of the TNB Roundtable, this session will NOT include any sales pitches for products or services. This will be a professional development opportunity for nonprofit professionals who want to learn with and from their peers in other organizations.

2) This session is for employees of nonprofit organizations. It is not designed to meet the needs of vendors, volunteers, students, consultants, job-seekers, and others.

3) Priority in registration will be given to those who are employed by nonprofit organizations that hold full membership in the Massachusetts Nonprofit Network.

4) Participation in this session is free of charge for nonprofit professionals. However, you must have a confirmed reservation in order to attend.

5) If this session is booked to capacity by the time you seek to register for it, please go ahead and put yourself on the waiting list. We have a good track record of finding seats for nonprofit professionals on the waiting list.

We hope that you can join us for a vigorous and informative conversation, in which you will be welcome to share your questions, concerns, challenges, insights, knowledge, and experience with your peers.

Best regards from Deborah
Deborah Elizabeth Finn
Chief Strategic Officer
TNB Labs, LLC
P.O. Box 2073
Framingham, MA 01703

617-504-8188
definn@tnblabs.org
www.tnblabs.org
Follow us on Twitter and Facebook!