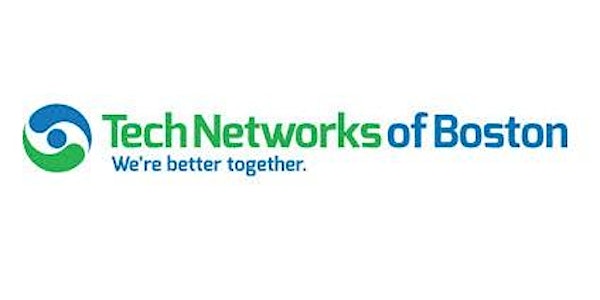 TNB Roundtable: Issues and Pitfalls in Nonprofit Collaborations and Mergers
Location
Boston NonProfit Center
89 South Street
Boston, MA 02111
Sales Have Ended
Registrations are closed
Thank you for your interest in Tech Networks of Boston's Roundtable series! We are sorry to inform you that this TNB Roundtable session is currently booked to capacity. We strongly urge you to add yourself to the waiting list; we have a very good track record of finding seats for nonprofit professionals on the waiting list.
Description
Dear Colleagues and Friends,

Tech Networks of Boston (also known as TNB) is pleased to invite board chairs, chief executive officers, and other executive level staff members at nonprofit organizations to a Roundtable session on nonprofit collaborations and mergers from the point of view of an attorney who specializes in serving nonprofit and philanthropic organizations. Our featured guest will be Jeffrey Hurwit of Hurwit & Associates.

Here's what Jeff has to say about this TNB Roundtable session:

With careful planning, the right type of affiliation or even the right type of merger with another organization creates efficiencies and synergies that benefit both the bottom-line and the mission of the organization. However, entering a collaborative relationship with another nonprofit organization can be complicated, daunting, and stressful. In this session we will:
Look at the range of various affiliations, from contractual relationships to full mergers.


Discuss multiple factors (legal, financial, governance, and practical) to be assessed and balanced in arriving at a workable partnership.



Consider challenges and obstacles that commonly arise in sidetracking agreements between organizations.
Jeff will first provide a brief overview of these topics and then open the floor to discussion of the issues and questions that are of most interest and relevance to your organizations.

Here's a bit more about Jeff:

As a leading expert in nonprofit law, Jeffrey Hurwit represents tax-exempt organizations throughout the U.S. and abroad. Jeff's practice focuses on nonprofit regulation, governance, and operations. He has particular expertise in nonprofit organizational structures and business models, partnerships and affiliations, and cross-border organizational relationships. Jeff is a frequent speaker on cutting edge issues such as governance and mergers. His firm represents over 700 tax-exempt organizations in a wide range of program areas including education, health care, human services, environmental preservation, arts and culture, advocacy, and philanthropy. He formerly served as Assistant Attorney General in the Massachusetts Division of Public Charities and as staff attorney for WGBH Educational Foundation.

Please note:

1) Disclaimer: the information contained in this presentation is intended solely for educational purposes, and is not legal advice or applicable in all jurisdictions or specific circumstances.

2) In keeping with the spirit of the TNB Roundtable series, this session will NOT be a sales pitch for any product or service. This will be a professional development opportunity for nonprofit professionals who want to learn with and from their peers in other organizations.

3) This session is for employees of nonprofit organizations. It is not designed to meet the needs of vendors, volunteers, students, consultants, job-seekers, and others.

4) Priority in registration will be given to those who are employed by nonprofit organizations that hold full membership in the Massachusetts Nonprofit Network.

5) Participation in this session is free of charge for nonprofit professionals. However, you must have a confirmed reservation in order to attend.

6) If this session is booked to capacity by the time you seek to register for it, please go ahead and put yourself on the waiting list. We have a good track record of finding seats for nonprofit professionals on the waiting list.

We hope that you can join us for a vigorous and informative conversation, in which you will be welcome to share your knowledge and experience with your peers.

Best regards from Deborah

Deborah Elizabeth Finn | Senior Strategist
Tech Networks of Boston
1 Wadleigh Place | South Boston, MA 02127
Phone: 617.504.8188 | Fax: 888.527.9333
deborah@techboston.com | techboston.com
We are a Certified B Corp! | Visit our Boston Techie Blog
Follow us on Facebook, LinkedIn and Twitter!