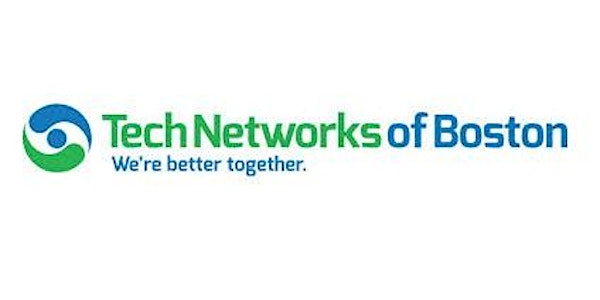 TNB Roundtable: Doing A Data Dive to Find Data about Children and Families
Location
Boston NonProfit Center
89 South Street
Boston, MA 02111
Sales Have Ended
Registrations are closed
Thank you for your interest in Tech Networks of Boston's Roundtable series! We are sorry to inform you that this TNB Roundtable session is currently booked to capacity. We urge you to add yourself to the waiting list; we have a very good track record of finding seats for nonprofit professionals who want to participate.
Description
Dear Colleagues and Friends,

Tech Networks of Boston (TNB) is pleased to invite nonprofit professionals to a Roundtable session on how easy it is for nonprofits to use public data to get results. . Our featured guest will be Nancy Wagman of Kids Count Massachusetts.

Here is what Nancy says about this session:

This will be a chance to take a guided dive into data in the Kids Count Data Center. Participants discover accessible and useful data from the U.S. Census, the National Survey of Children's Health, the Centers for Disease Control, and other valuable resources, and will have an opportunity to test out easy mapping and charting tools built into the Data Center in order to help tell powerful stories about the children and families in their communities.

Participants will also be introduced to Mass. Budget and Policy Center's various state budget tools, including the Budget Browser, the Children's Budget, and the Jobs and Workforce Budget. Together with data from the Kids Count Data Center, participants will see how they can use data to make a case for policies and programs that can have an impact on the lives of people in our communities.

Because this roundtable will be hands-on, we hope that participants will be able to bring a wifi enabled laptop, tablet, or even a smart phone so that they can "play along" during the session. Participants will be supported in doing their own data dives and return back to their organizations with ideas about interesting data that could be useful for their organizations' strategic planning or public policy campaigns.

Here's a little more about Nancy:

Nancy Wagman is the Kids Count Director at the Massachusetts Budget and Policy Center (MassBudget). Kids Count uses data to help focus policies that improve child wellbeing, particularly for children who face significant obstacles to opportunity. She is also MassBudget's senior health policy and budget analyst and is responsible for MassBudget's Budget Browser and Children's Budget, online tools that allow users to analyze and understand the Massachusetts state budget. Nancy has authored or contributed to numerous papers focusing on poverty and economic opportunity, health care, and the state budget.

Before joining MassBudget, Nancy was a special education advocate and analyst with a school-based mental health program. Prior to that she was the deputy director of the Massachusetts Senate Post Audit and Oversight Bureau, overseeing research evaluating the effectiveness of state programs. She came to working for the legislature from having been a planner and advocate at a large human services agency serving Somerville and Cambridge, a policy and program analyst at the state Department of Public Health, and a WIC program director at a community health center in Boston.

Nancy received a master's degree in city planning from the Massachusetts Institute of Technology, where her thesis focused on the impact of federally-funded food programs on community organizations. She has a B.A. from Oberlin College.

Please note:

1) In keeping with the spirit of the TNB Roundtable series, this session will NOT be a sales pitch for any product or service. This will be a professional development opportunity for nonprofit professionals who want to learn with and from their peers in other organizations.

2) This session is for employees of nonprofit organizations. It is not designed to meet the needs of vendors, volunteers, students, consultants, job-seekers, and others.

3) Priority in registration will be given to those who are employed by nonprofit organizations that hold full membership in the Massachusetts Nonprofit Network.

4) Participation in this session is free of charge for nonprofit professionals. However, you must have a confirmed reservation in order to attend.

5) If this session is booked to capacity by the time you seek to register for it, please go ahead and put yourself on the waiting list. We have a good track record of finding seats for nonprofit professionals on the waiting list.

We hope that you can join us for a vigorous and informative conversation, in which you will be welcome to share your knowledge and experience with your peers!

Best regards from Deborah


Deborah Elizabeth Finn | Senior Strategist
Tech Networks of Boston
1 Wadleigh Place | South Boston, MA 02127
Phone: 617.504.8188 | Fax: 888.527.9333
deborah@techboston.com | techboston.com

We are a Certified B Corp! | Visit our Boston Techie Blog
Follow us on Facebook, Twitter, and LinkedIn!