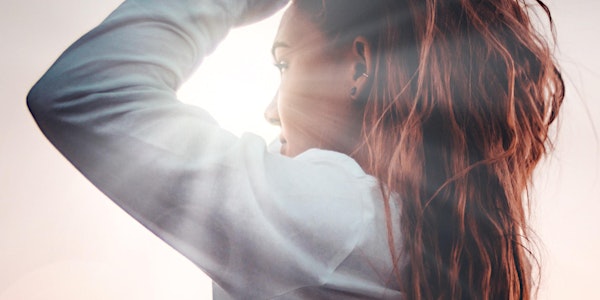 Thyroid Dysfunction: Modern Triggers + Natural Solutions
When and where
Location
Revolution Health 4217 University Avenue Des Moines, IA 50311
Description
Can you imagine:
+ Shedding pounds – and keeping it off long-term?
+ Finally knowing why you feel the way you feel – and getting your health back?
+ Putting these symptoms behind you?
Weight-loss resistance

Chronic fatigue

Persistent pain

Headaches

Achy

Joints

Brain fog

Inability to concentrate

Sleep disturbances

Mood swings

Irritability

Depression

Hormone imbalance
If you answer yes, this talk is for you! Because when you have your health, you have everything, and YOU DESERVE THAT!
Chronic, ongoing Inflammation at the cellular level is believed to cause most health issues, and toxicity contributes greatly to this kind of inflammation. In addition to the laundry list of symptoms above, Lyme disease, Chronic Fatigue Syndrome, Fibromyalgia, Alzheimer's, heart disease, cancer, and more find their origins in inflammation linked to toxicity.
But, conventional blood tests can't detect toxicity and inflammation. That's why people see doctor after doctor, have a lab test after lab test, maybe even take medication but STILL, don't feel well or get the results they want. If this sounds like you, your chronic health condition most likely results from cellular toxicity and inflammation.
YOU DESERVE BETTER.
So how do you KNOW it's the reason you can't get well? By taking two simple tests
At the event, you'll be given the opportunity to take 3 tests at a greatly reduced price. These will give you a baseline of toxicity, whether it's mold, pesticides, heavy metals from silver fillings, etc.
That's right, specially priced toxicity testing for all attendees.
At the talk, I will cover:
The tests and what they reveal

The latest research in cellular wellness

Special focus on insulin resistance and why your inability to lose weight may not be your fault

The connection between weight loss, toxins, and hormone dysregulation

Steps you can take to take control of your own health and get your life back
As you know, any program that takes causes of disease seriously and produces real results requires dedication and effort. There is no silver bullet. But it's been shown time and again, the human body can do amazing things. It can get rid of toxins naturally, it can grow new, healthy cells, and it can keep you from getting sick and kill disease.
But bombarded with an overload of environmental toxins, stress, and more, it sometimes needs a little help. Once toxic build-up is cleared away and digestive systems can work optimally, your body can do its thing more effectively – and restore your health.
So, if you are:
Ready to correct the cause of your problem,

Tired of treating the symptoms and taking useless tests,

Weary of the yo-yo diet game
This is the event for you. REGISTER TODAY! Space is limited.
When you have your health, you have everything, and YOU ARE WORTH IT!
Questions? (515) 512-2222 or revolutiondetox@gmail.com
Find us on Facebook: https://www.facebook.com/events/582812068728218/