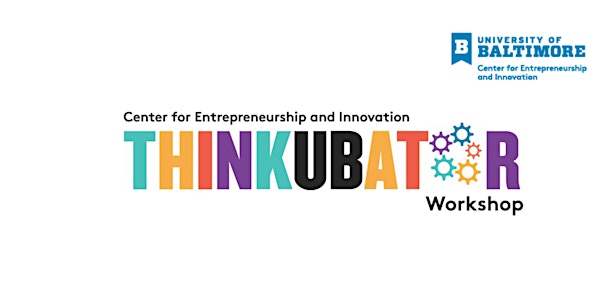 Thinkubator with guest speaker David Hardy
Join The University of Baltimore's Center for Entrepreneurship and Innovation for a ThinkUBator Workshop lead by David Hardy
About this event
Event Description
How to Hire/Work With a Creative Team
About the Presenter
David Leicester Hardy, an associate professor at James Madison University in Virginia, and a multidisciplinary graphic designer specializing in UX, UI, web, motion graphics, and interactive design.
With over twenty years of professional experience, they have worked for advertising agencies, educational institutions, private firms, non-profit institutions, and artists and musicians.
The Center for Entrepreneurship and Innovation
About the Workshops
The CEI sponsors programming throughout the year focused on entrepreneurial learning and growth. Our weekly thinkUBator Workshop series has one goal: to provide CEI member companies with the knowledge and resources they need — access to seed capital, finding potential partners, hiring employees, marketing do's and don'ts, etc. — to transform their big ideas into a big deal, as quickly as possible.
About the Center
The University of Baltimore Center for Entrepreneurship & Innovation directs support and assistance to UB students and alumni interested in building or growing an enterprise. We do this through support, culture, events, education and research, and connecting with the business community. Meet with one of our counselors to discuss launching or growing your business. Visit us at www.ubalt.edu/cei for more information.
Zoom Meeting
https://ubalt.zoom.us/j/94187795955
Meeting ID: 941 8779 5955
Passcode: 664119