Description
What parts of your life would you like to overhaul? Your health and wellness? Your mental and emotional wellbeing? What about your business and work life?
Sure, you could spend weeks, even months, going to workshop after workshop, each one with a narrow focus on just one tiny aspect of your life, or you can join me and my expert guests for the Radical Rejuvenation Workshops and revitalize your body,mind and work life holistically.
Every piece of your life works together to help you find balance.
Your seasonal whole-life overhaul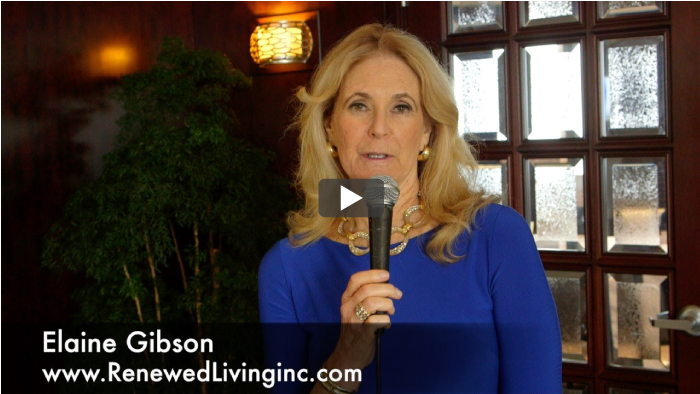 This is for you if…
• You want to revitalize your physical, mental, emotional, and even career, health, and wellbeing.
• You want to create harmony between all areas of your life.
• You want to learn from experts in the fields of leadership, mindfulness, and Extraordinary Living.
• You want to enjoy good food, learn to make more money.
---
Once you find your voice and use it to make better choices in all areas of your life, living a healthy lifestyle and working on finding your inner strength and soul, you suddenly start to make more money, achieve greater health and increase your impact in the world. You begin to renew your health, feeling happier, more filled with joy, and closer to the true person you really are.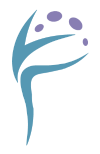 ---
Join us on Thursday, July 27, 2017, at The Tower Club for this incredibly powerful, holistic workshop that will change the way you see food, business, mental wellness, emotional stability, healthy living and so much more.
---
Indulge your taste buds while you...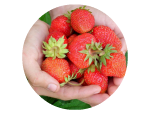 Learn to make more money
Find out how to achieve greater health
Increase your impact on the world
---
"Elaine brings together such wonderful people along with her attention to detail in how she wants her audience to feel pampered. Educational, informational, fun, with the best food ever."
- Sharon Smith
---
MEET THE EXPERTS

As human beings, we've learned how to adapt to our environment. To "survive" we've been taught to be cautious and to follow the status quo - doing things based on what keeps us feeling "safe" or perhaps what others believe to be "normal" and acceptable. Over time we begin to feel that living our lives based on passed down formulas or mimicking others is not very satisfying and in fact, quite unfulfilling. Isn't it time to map our own paths, trust our inner compass and learn to S.O.A.R?

Takeaways:

Mapping matters! Uncover what's yours to do in the world
How to let go of the need to please or fit in
Ways to break the mode and live life on your terms
Learn how to trust your instincts, dance to your own rhythm and live in flow

Thinking Out of the Box requires us to assess what we have been told and taught – generationally and through our life experiences. Thinking Outside the Box requires a paradigm shift - from the core of our human being. Maimah will talk about how she didn't just "Think Out of the Box", but how she dis-created any and all boxes that she was born into or learned. In her talk, she'll share how she found her Soul's Purpose and how she "Became Her Own Unicorn". Through three wars, being hit by lightning, breast cancer, and many life challenges, her paradigm for living and seeing the world has enabled her to create an inner compass that enables her to create and live a life she loves… and she will share these unique tools that will help you to do the same!

Takeaways:

Uncovering Your Soul's Purpose
Being Your Own Unicorn
Defining Your Life's Vision
Your Tribe & Your Toolkit
Leading with Love
Your Feelings As Your Inner Compass
MEET YOUR HOST
ELAINE GIBSON lives in the world of Extraordinary Living and understands that your voice is a reflection of your soul.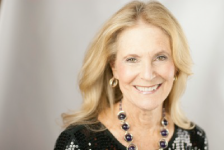 Cited as One of the Top 10 Most Inspirational Natural Cancer Survivors by Extreme Health Radio (#4), she is proof that lifestyle matters. Having beaten Stage IV Cancer without traditional protocols, Elaine shares her hard-won lessons so that you can lose weight, have more energy and take charge of your life so that you can look and feel better than ever. Once she began making healthy changes she lost 28 pounds and dropped 4-5 sizes.

Elaine's passions are family, green juice, connecting with other passionate extraordinary men and women and making a difference in an unhealthy world where getting healthy doesn't have to be difficult. Let Elaine make it easy for you - she's ready to show you how!

Takeaways:

Learn to use your intuition to create new opportunities
Learn to up level your health with unique tools and systems
Learn to feel better than ever with fun customized action plan
The Extraordinary Life is there for the claiming, and Elaine will guide you through losing weight, increasing your energy, finding clarity in your thoughts, focus and concentration, boosting your immune system, and rediscovering your true self. As Elaine says: Let's Make Extraordinary the New Normal!
---
"I had the privilege of presenting as a keynote speaker at Elaine's inaugural Renewed Living workshop/luncheon, and I stayed for the entire event. Her event execution was superb. Elaine's passion for health & wellness, and her willingness to share her own health journey for the benefit of others, contributed to an authentic, educational, and highly engaging experience. In addition, I followed up with Elaine after her event with specific questions, and she quickly responded. Elaine's focus fills a void in a crowded event planning market. Her information was relevant, useful, and actionable. I look forward to investing my valuable time to attend her future events."
- Marissa Levin


---
Join me and my two expert guests, Mali Phonpadith and Maimah Karmo on thursday, July 27, 2017 at the Tower Club and welcome Extraordinary Health, Extraordinary Business and Extraordinary Life!
---
MEET OUR SPONSORS