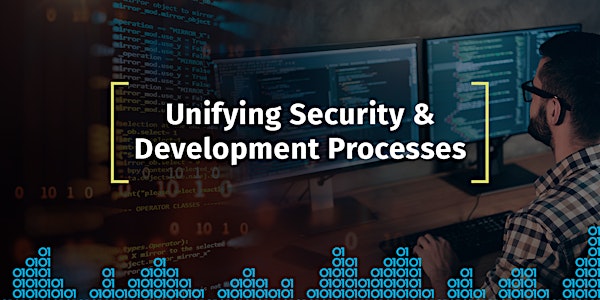 Thinking Beyond Secure Code Training
Riveting CISO security roundtable combined with a nice ham and wine basket to enjoy and a 2-week trial license of Veracode Security Labs.
About this event
When it comes to software, developers are really the only ones in an organisation who can fix the vulnerabilities in their code. Yet often, developers don't have the training they need to identify or remediate vulnerabilities and code securely to reduce the number of vulnerabilities found in production.
Why should this matter to you as a CISO? For businesses to be successful, they need to continuously innovate and release new software, whilst limiting and reducing risk into the business.
Your security teams often don't have the bandwidth or expertise to teach developers how to code securely. The result is an ever-growing mountain of security debt. Efforts to train developers to help solve this problem are often thwarted because content is too long, irrelevant to an organization's tech stack, or the learning approach is not engaging.
The Managing Partner & Co-Founder of technology consulting firm KTC, is hosting an intimate CISO roundtable alongside founder, Fletcher Heisler, of technology partner Veracode Security Labs in a session where we will cover:
Why developers need training on secure coding
Why the best approach in an AppSec strategy in addition to scanning includes avoiding creating flaws in the first place
Creating a customized AppSec education based on your organization's unique tech stack and business objectives.
Riveting conversation isn't all that will be on offer during this session, all participants will be sent a beautiful ham and wine hamper to enjoy during the discussion, and willing organisation's will be offered a 2 week fully licensed free trial of Veracode Security Labs.
Be sure to secure your spot today, virtual seats are limited.
We look forward to hosting you.