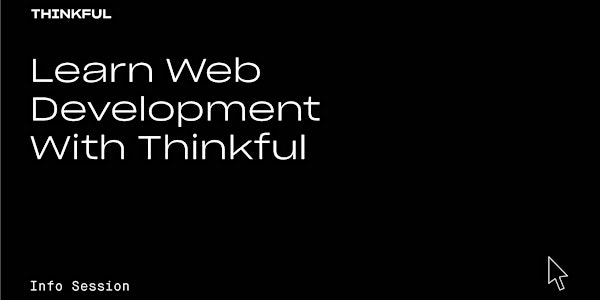 Thinkful Webinar | Learn Web Development With Thinkful
Description
Want to become a web developer? This free webinar will show you how to go from beginner to hired developer with our 1-on-1 mentorship, career services, and track record of job placement.
This webinar is a replay of a prior webinar
Interested in becoming a Web Developer or Software Engineer? Come learn more about Thinkful's flexible Full Stack program and our full-time Engineering Immersion program. Our flexible program prepares you for a new career without asking you to quit your current job while our full-time program combines the benefits of a live classroom and group work with 1-on-1 mentorship. You'll learn about our mentorship program, career services, curriculum, and track record of job placement.
What you will learn:
What is Web Development?
Why should you become a Web Developer?
Our Philosophy & Approach
Program, Curriculum, and Structure Overview
Next Steps to Learning Web Development
How to join us: Once you register with Eventbrite, you will receive an email with the links to the live webinar from BigMarker. If you do not receive your link, please email ivy@thinkful.com.
Sponsored by Thinkful:
This workshop is proudly sponsored by Thinkful, the #1 rated coding boot camp on CourseReport. Thinkful is a new type of school that brings high-growth tech careers to ambitious people everywhere. Thinkful provides 1-on-1 learning through its network of industry. To find out more schedule a call HERE