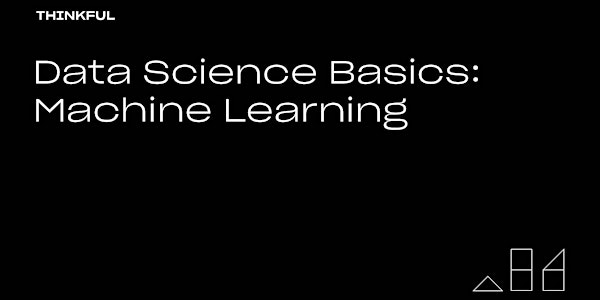 Thinkful Webinar | Data Science Basics: Machine Learning
In today's world, machine learning algorithms drive the majority of artificial intelligence advancements and applications that you hear about (and plenty that you don't).
About this event
Companies and professionals often point to them as a cure-all for a seemingly unlimited amount of applications. But what does machine learning entail? And how do data scientists apply this powerful tool in a practical setting?
Join us for this interactive workshop as we break down everything that aspiring data scientists need to know about machine learning and how to apply that knowledge with Python.
What you will learn:
What is Machine Learning?
Various predictive models
Hands-on examples of them with Python
Ways to continue learning
How to join us: Once you register with Eventbrite, you will receive an email with the links to the live webinar from BigMarker. If you do not receive your link, please email virtual@thinkful.com.
Sponsored by Thinkful:
Thinkful is a tech bootcamp equipping people with the education and network to launch new careers and take their place in the world's next workforce. Every course comes with a personal mentor who's experienced in the field, as well as career coaches and an academic success manager. To find out more schedule a call HERE