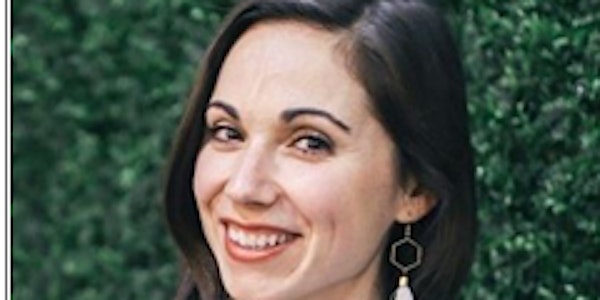 The WIT Network: At the Table with Confidence: Enhancing Negotiation Skills
The WIT Network NYC is hosting a Women in Negotiation Workshop! At the Table with Confidence - Enhancing Your Negotiating Skills!
When and where
Location
Microsoft Corporation 11 Times Square Radio City Conference Room NY, NY 10036
About this event
Please join us for a special workshop to help us be at the table with confidence - enhance our negotiating skills! We are so honored and excited to have guest speaker and Senior Consultant from The Gap Partnership Serena Fallahi Tittl share her years of experience and passion with us !
During this session you can expect:
• Creating confidence and capability in the art of negotiation
• Challenge thinking regarding their behaviors and approach toward negotiation
• Understand the different types of negotiation
• Realize how selling and negotiation are relevant and different
• Have a chance to practice principles in interactive exercises
• Be provided with a key takeaway summary
• Have an opportunity to reflect on how negotiation impacts their roles
• Understand the power influence and leverage through improved negotiation skills
About Serena
With over twelve years in the retail sector, Serena comes to The Gap Partnership with leadership experience in product engineering, procurement, and management.
Having worked with the largest retailers in the US, her specializations involve cross-cultural negotiations, particularly between American and Asian entities, negotiating a vast variety of deals from annual supply contracts, to multinational market agreement, and ERP / Technology agreements. Intimately familiar with the buying and selling functions from start-up settings to mature corporate environments, she has been responsible for pioneering fast track supply models and improving organizational efficiencies while principally focused on creating additional value.
Since joining The Gap Partnership, she remains passionately driven to maximize value for her clients through a continued focus on creative solutions and behavioral development while advising her clients on bespoke strategic negotiations consulting and development opportunities.
About The Gap Partnership: Founded in 1997, The Gap Partnership is the world's leading negotiation consultancy. Specializing exclusively in negotiation, we influence the profitability and market value of over 600 global companies in the world's largest economies. From our offices across Europe, Asia Pacific, the Americas and South Africa we provide tailored solutions to transform the business performance of our clients. Our teams are passionate about negotiation and committed to providing you with the bespoke solutions you need.
Please note - this workshop is a solid 2+ hours of content, it is very important to be on time for this session. Seats are limited, if your plans change, please release your seat so someone else can attend. Thank you!
Thank you to our Annual Local Chapter Sponsors: Insight and Nath, Goldberg and Meyer!