Location
Microsoft Technology Center
10900 Stonelake Blvd
#225
Austin, TX 78759
Description
Event Details:
Speaker: Jason Evans
Date: July 8th, 2016
Time: 12:00 – 1:00 p.m. with introductions beginning at 11:30 a.m.
Venue: Microsoft Technology Center at Quarry Oaks 2.
Address: 10900 Stonelake Blvd. Suite 225. Austin, TX 78759
Abstract:
A discussion on the impact of focusing on micro level subjects and the impact it has on the macro level. Why is it important to always consider the macro view when working through a micro problem – both in security and in life. For the security of your systems and the security of your soul, it is important to not lose sight of the whole when looking at individual security or soul issues.
In the teach security part of the talk, Jason will teach the importance of keeping the whole security program in focus and scope when working on individual security issues. In the teach Christ part of the talk, Jason will walk you through a study on the importance of understanding the Bible as a whole and focus on the vitality of the Gospel which saves as it relates to one personal life, including his own.
Speaker Bio: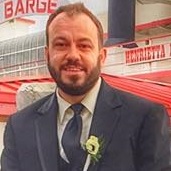 Jason Evans is a Sales Leader with Optiv Security based in Austin, TX. Prior to joining Optiv, Jason worked at Dell Inc. for 11 years, working in various capabilities including M&A activity focused on Security acquisitions.
Outside of work, Jason dedicates his free time being a husband to his beautiful wife Stephanie and raising their two boys, Parker and Callan. Jason also serves at the Austin Stone Church in various capacities. He enjoys being outside enjoying God's creation while fishing, hiking and camping. Jason is also a member of the US Amputee Ice Hockey team where he represents team USA in various tournaments, competitions and amputee outreach.
To get more information about upcoming meetings and HackFormers, visit http://www.hackformers.org
Twitter: @hackformers
LinkedIn Group: http://www.linkedin.com/groups?gid=4239683