| | |
| --- | --- |
| The What's Underneath Project: NYC Open Call | |
Event Details
Following the success of our London Open Call last year and the thousands of messages we've received expressing interest in the profound catharsis of participating in What's Underneath, we're opening up our stool to the public on April 22nd and 23rd at the Zen House (165 Allen Street New York, NY 10002) for our very first NYC What's Underneath Open Call Event!
How The Open Call Works:
Each day, all who attend * will have the opportunity to put their name into a hat and we'll select approximately six people at random to participate in a What's Underneath interview, some of which we will be edited and featured on StyleLikeU and our YouTube channel.

There will be two interview blocks each day, one from 10AM-2PM and another from 3PM-7PM.

The shoots will take place in front of a small audience and, if our London experience is any marker, it will be an extraordinarily supportive, open-hearted, and loving communal exchange between us, those who participate and the audience watching the tapings.

Don't Want To Be Interviewed? Please Come Anyway!
Even if you are not interested in being interviewed yourself, we'd love you to come down, watch others go through the process, and experience the magic with us!

We'll have activities for all our audience members so that everyone who shows up can engage personally with the messages and healing of What's Underneath.

There will be Style Like U merch and books for sale, as well small bites for purchase throughout each of the days provided by What's Underneath star Sara Elise Hardman of Harvest and Revel.

If you do have the chance to be interviewed, please rest assured that it will be an organic experience and a non-judgmental environment. You will be guided and supported by us through every step of the process and do not need to prepare anything ahead of time. We've got you.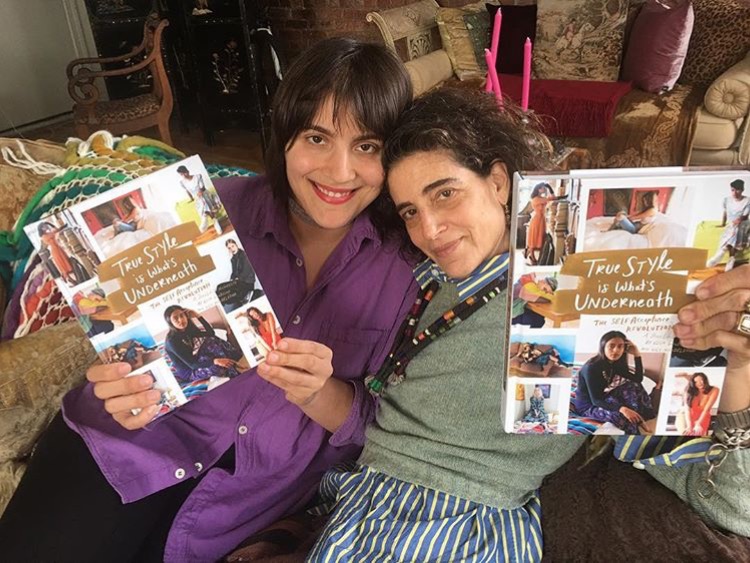 Celebrating True Style With You All At The After-Party!
From 7PM-9PM following the tapings on Saturday, we'll host a reception and signing for our new Rizzoli book, True Style Is What's Underneath: The Self-Acceptance Revolution, so we have a chance to connect with all of you personally. The event will be catered by What's Underneath star Chef Deena!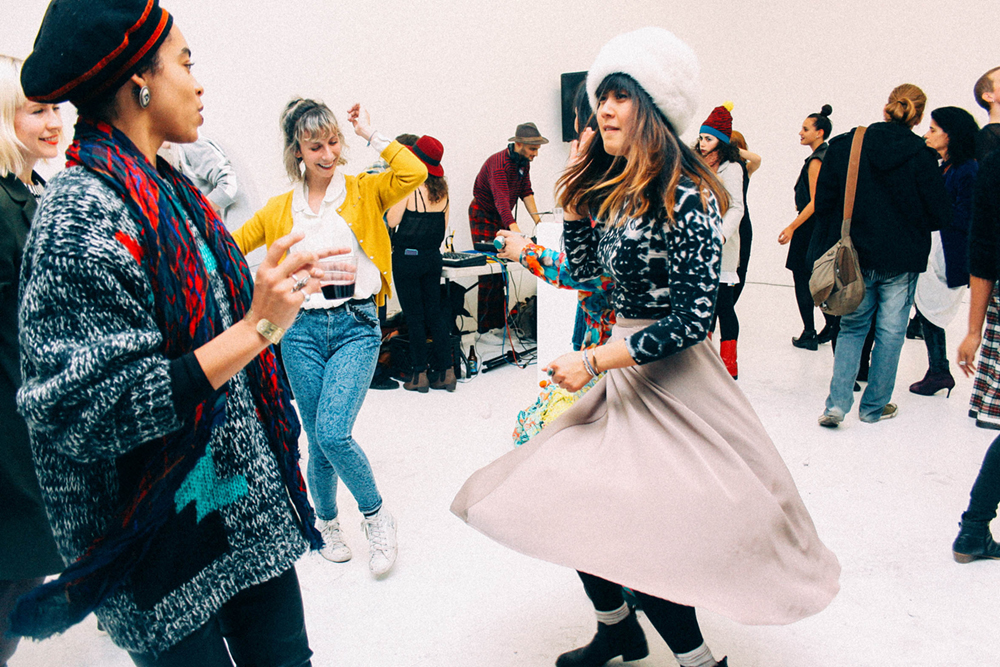 *must be 18+ in order to be eligible for interview
When & Where

Zen House
165 Allen Street
New York, NY 10002


Organizer
Elisa Goodkind and Lily Mandelbaum of StyleLikeU
StyleLikeU was founded by mother-daughter duo Elisa Goodkind & Lily Mandelbaum. Before starting StyleLikeU, Elisa Goodkind was a fashion stylist working for top fashion magazines and celebrities. After twenty years in the business, she was frustrated by how the industry, which had once supported artistry and rebellion, had become about selling status, conformity and increasingly formulaic ideals of beauty. At the same time, Elisa's daughter, Lily, was a teenager struggling deeply with her body image. In an oversaturated media culture dominated by models who looked nothing like her, she was consumed with trying to change herself physically in order to be and look like someone else.
Elisa and Lily chose to create StyleLikeU as an alternative to this disempowering status quo. In 2009, the duo picked up a home video camera and began to document diverse individuals who were challenging fashion industry norms in their style. In 2014, they launched, "The What's Underneath Project," a series of docu-style video portraits where people of all ages, races, body types, genders and abilities remove layers of clothing while sharing honest, empowering stories related to style, self-image and identity. With 35+ million views, What's Underneath has become a viral phenomenon, empowering viewers around the world to reject society's limited beauty norms and discover a sense of freedom and comfort in their own skin.
With thousands of messages from fans around the world whose lives have been changed by StyleLikeU and who want to share their stories, in 2017, along with the release of their new book, True Style is What's Underneath: The Self-Acceptance Revolution, Elisa and Lily will be hitting the road, hosting open-call What's Underneath events for the public, facilitating self-acceptance workshops in colleges and communities worldwide, and finishing production on their documentary, I am What's Underneath.
The What's Underneath Project: NYC Open Call