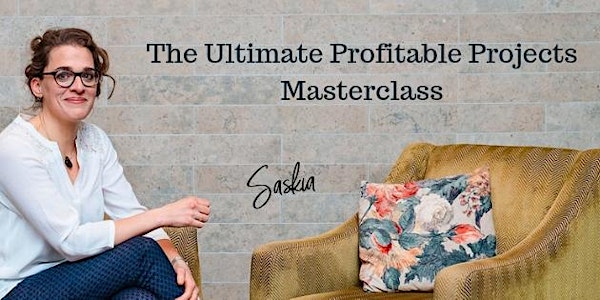 The Ultimate profitable projects Masterclass
When and where
Date and time
Saturday, May 25, 2019 · 11am - 1pm IST
Location
Essential Wellness Old Town House Main Road P31 AX73 Ballincollig Ireland
Refund Policy
Refunds up to 1 day before event
Description
Do you want to free up your time?
Do you want to have more bandwidth for more lucrative projects?
And do you want to do it fast?
Getting crystal clear on what you need to have a bigger vision for you and your life is the fastest path to more profits and more time.
What would it be like to have a high performing team working with you to achieve that vision? Rather than a team that was draining your time and resources?
Many successful business owners and managers can find themselves wanting to grow but can't because they are running out of time with everything they have to do. And can sometimes avoid growth because it means they're going to have even less time and even more chaos with everything they already need to do.
What if you had a more clear a path to growth, to motivated higher performing teams, with clear focused action without the stress and overwhelm? Things would be different right? Many business owners don't believe this is possible but it is actually more than possible and doable.
Having my own business for over 15 years, I know the entrepreneurial ups and downs from within, as well as the challenges and being a single mom who went from not having enough time for my family to finding the time and the way to bring my business to the next level. I want to teach you what I have learned and what my clients are learning so you can do the same in this special, one of a kind masterclass in Cork
You will walk away with:
Resources to start creating the change in your life and business/career right away

Practical tools that will help you create a bigger vision for yourself and your business

Laser focus so you can make more money and increase the performance of your team

All of my secrets to clear focused action that will open up an amazing window of freedom in your life
How good does that sound? It has worked for me it has worked for my clients and it can work for you.
Hear what my clients are saying:
"A few months after talking to Saskia about her work things were still getting nowhere: I had lost all focus, didn't get anything done and felt exhausted and stressed out. The only thing I could do after an unproductive day was go to bed for a restless night of sleep and wake up to the same endless list of things to do… I decided to work with Saskia and within the first week I was able to focus on what I needed to do, I could read a book for an hour every evening, I felt satisfied and in control. On top of that I was able to create an extra 15K for one of my businesses. I am now working on a plan to create consistency for the long term and upgrading my teams." Thomas, Multiple Entrepreneur

"Before I met Saskia my days started off in a rush, I would randomly hit the road to serve my clients and solve their problems. I was all over the place, longing for a holiday and time to spend with my loved ones, but didn't see a way out. Within six months of working together I was even able to extend a short break for a few days, since everything was well organized and under control. I reorganized my team, freeing up my own time to create an extra 300K within two years!"
Richard, IT-specialist, Business Owner
So is for you if you are sick of:
not having enough time to spend with your loved ones

missing focus and clarity on the next step in your life and business

worrying about the performance of your team
Then this is definitely for you, all you have to do is register.
About the organizer
Saskia helps successful, time challenged high level management, directors  and business owners, who can't find the bandwidth to pursue more lucrative projects and increase their profits.
When they work with her she helps them take their next big profit and success leap, building a high performing team that frees them to focus on building a bigger business vision that connects them with more profitable projects and clients.
Saskia once a Missionary worked alongside Mother Teresa herself, which brought her around the globe, helping people discover their meaning in life in sometimes heartbreaking circumstances. She left the missions following her own experience of burnout to pursue her lifelong dream of having her own business. 
In 2016 she moved from Holland to Ireland and specialized in working with business owners, consultants and managers showing them how to create a bigger vision for their business and life, create clarity on more profitable projects and create higher performing teams. She has worked with countless clients in Europe and continues to build her reach. 
Her story was featured in National Newspapers and with Irish broadcasters including RTE one with Ryan Tubridy, on Dublin City FM and a panel discussion on REDfm Business with Jonathan Healy. You will find her speaking and inspiring people at events globally.