Conversations and cooking demos celebrating Chef Deborah VanTrece's The Twisted Soul Cookbook: Modern Soul with Global Flavors.
About this Event
Chef Deborah VanTrece's Kansas City roots, world travel, and celebrated culinary career have gifted her with a uniquely rich way with food—she keeps soulful recipes fresh and fun while honoring cultures, ingredients, and tradition.
HRN is hosting a virtual event celebrating the launch of Chef VanTrece's new cookbook, The Twisted Soul Cookbook: Modern Soul with Global Flavors. She will join Dana Cowin (host of HRN's Speaking Broadly) in a conversation that delves into how her childhood and international travel influenced her vision of modern global soul food. Prior to embarking on her culinary career more than 20 years ago, Chef VanTrece was a flight attendant for American Airlines, where her travels took her to destinations throughout Europe, Latin America, the Middle East, and Southeast Asia.
The event will also include two recipe demos from The Twisted Soul Cookbook! All attendees will receive their very own copy of the book (including shipping) from Books are Magic, so they can explore the 100 recipes for fresh salads and side dishes, generous main courses, exciting seafood, rich desserts, and brilliant pantry staples to enhance everyday cooking, including dressings, relishes, and sauces. An engaging teacher and storyteller, Chef VanTrece guides home cooks through techniques both simple and sophisticated to ensure a delicious outcome every time.
Thanks to our event partners: Springer Mountain Farms, Baker Farms, Decatur Book Festival, Rizzoli New York, Gumbo Marketing, and Trinity Content Marketing.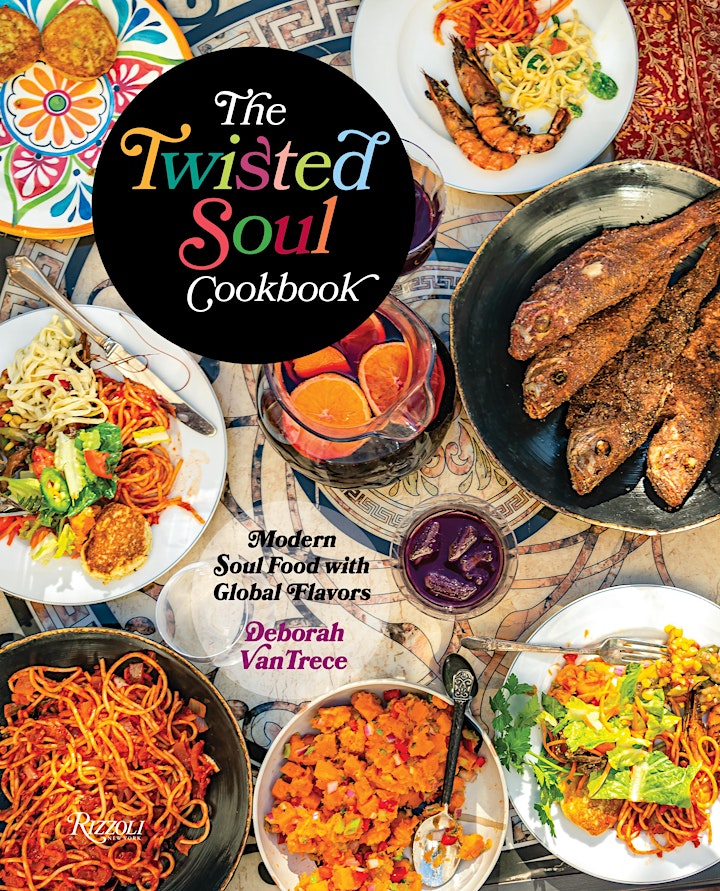 Date and Time
Location
Refund Policy