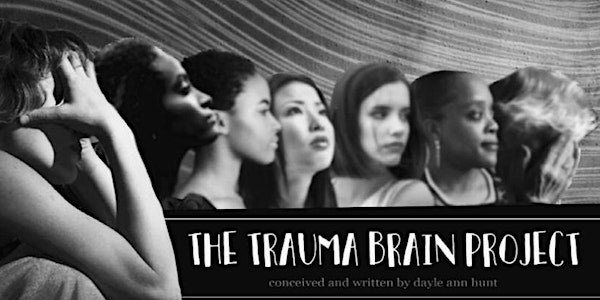 The Trauma Brain Project
When and where
Location
The Theater Center 210 West 50th Street at Broadway The Jerry Orbach Theatre, 3rd Floor New York, NY 10019
Description
The Trauma Brain Project is a unique theatrical narrative written by Dayle Ann Hunt that brings together three communities - Theatre, Body-Centered Psychotherapy, and Neurology - in a joint effort to raise awareness, break a conspiracy of silence and give voice to the often voiceless women and girls who are dealing with the effects of undiagnosed PTSD, stemming from childhood sexual abuse.
Utilizing three powerful actresses, The Trauma Brain Project portrays one woman's experience - a decades-long journey through three different stages of life - of childhood seizures, inexplicable physical symptoms, hidden trauma and PTSD; it explores how early trauma rewires the brain and impacts the body in ways that we are only just beginning to understand, and ultimately takes the audience on a journey to healing through Somatic Experiencing therapy as pioneered by Dr. Peter Levine.
The theatrical presentation is followed by discussion with a panel of experts composed of neurologists, body-oriented psychotherapista and other trauma experts, and is designed to leave the audience with information, tangible resources and a heightened awareness of the importance of breaking the silence around the problem of child sexual abuse.
For more information, please visit www.thetraumabrainproject.com
Written By - Dayle Ann Hunt
Executive Producer - Pat Addiss
Producer - Katherine Elliot
Producer - Shannon Lower