Description
Our mission is to permanently move a billion people into a state of fundamental wellbeing and flourishing by 2030.
The Transformative Technology Conference is the only conference focused on tech for mental health, emotional wellbeing, and human flourishing. We sit at the intersection between neuroscience, psychology, technology, and entrepreneurship. The 4th annual, two-day conference offers a combination of keynotes and panels alongside hands-on demos of cutting edge tech. SEE www.ttconf.org
TTC 2018 CONFERENCE OVERVIEW:
Our world is experiencing great social, political, economic, and technological change. Navigating this change requires that we ask deeper questions and address deeper human needs. The universality of this requirement suggests a place for technology that is scalable, accessible, affordable, ethical, and human centered.
TTC is bringing you access to the latest, most advanced research that you can apply today, delivered by the people who are pioneering it. As a community, we'll lean into how we design, build, and measure our technology so we'll have deep discussions with thought-leaders on a new type of value-based metrics that prioritizes human flourishing.
Expect break-out discussions, workshops, and 1:1 matching so that you can have the conversations you need to move your products or ideas forward. As always, you'll also experience demos of cutting-edge tech from around the world that you can use now in your life, products, or companies.
WHO SHOULD ATTEND:
Whether you are an entrepreneur, investor, engineer, or innovator, TTC 2018, is the place to get a global snapshot on the trends, tech, companies, and scientific advances that are moving human flourishing forward.
SPEAKERS:
Nichol Bradford, Co-Founder & Executive Director, Transformative Tech Lab will give her annual Market Overview: 2018 Overview of the TransTech Market and Introduce a Global Challenge for the Human Mind
Joe Hudson, Founder & Managing Director, One Earth Capital will run the Workshop: Establishing a Global Challenge for Transformation using his legendary process.
Philip Rosedale, Inventor, Founder High Fidelity & Second Life will speak on using VR to Restitch the Social Fabric of Connection
Dr. Ben Goertzel, Chief Scientist, Singularity.net will speak on Using Distributed AI & Blockchain for TransTech. If you're into AI and Blockchain for transformation, this talk is not to be missed. He will be joined by Sofia, the Social Robot at Hanson Robotics Limited, AI Advocate who will speak on AI: Intelligent, Empathetic Robots. Plus we'll have an exciting announcement just for the TransTech community!
If you've read about the exciting connection between the Gut-Biome and Mental & Emotional Wellbeing, Naveen Jain, CEO of Viome will be on hand to talk through what research suggests we might know tomorrow, as well as what we can know today about our gut and our brains.
Dr. Victor Stretcher, Director for Innovation and Social Entrepreneurship, University of Michigan and CEO and Founder of Jool Health, will discuss Performance, Purpose, and Public Health with large scale data linking personal purpose and work performance from large enterprise deployments.
Phil Williams, President, Commercial Business Development, Delos, will lay out the sensibility for Healthy Spaces: Designing for Wellness
Ofer Leidner, Co-Founder, President, Happify Health, will speak on Quantifying Happiness: Creating Evidenced-Based Behavior Change
Ashwin Pushpala, Founder & CEO, Sano Health, will speak on Bio-Signals: Continuous Glucose Monitoring for Health and Psychological Wellbeing
Harpreet Sing Rai, CEO, Oura Ring will speak on Wearables: Sleep and Psychological Wellbeing
Nadeem Kassam and David Plans, Co-Founders of Bio Beats will explore HRV and Mental States, specifically sharing exciting recent findings from a HRV in a large scale health system. They have an OMG! learning from the study that will be useful to anyone tracking biodata.

Nenea Reeves

, CEO & Co-Founder,

TRIPP

will speak on

Building Mood-Altering Virtual Reality Experiences

Dr. Tim Mullen, CEO of Intheon and a Computational Neuroscientist, will dig into Unlocking Scientific Progress in Bio-Signal Analysis with Computational Engines. If you're pulling neurodata and wondering what processing in new ways can do for your insight and product, this talk will deliver!
Geoff Graber, Managing Partner, Evolution, will lay out the Case for Evolutionary Businesses and how entrepreneurs and innovators can translate evolution into tangible business results.
Investors Miri (Abraham) Polachek (CEO, Joy Ventures), Tim Chang (Partner, Mayfield Fund), Mike Edelhart (Managing Partner, Joyance Partners and Social Starts), Zack Lynch (General Partner, JAZZ Venture Partners), and Steve Curtis (Angel Investor, Elevation Capital) will discuss Investing in Transtech and judge the Pitch Fest
Pitch Fest: See the top 10 companies pitch investors from the Transformative Tech Academy, our online cohort from 65 countries and 450 cities!
Dr. Poppy Crum, Chief Scientist at Dolby Laboratories, will speak on Immersive Technologies: Leveraging Human Physiology and Perceptual Realities to Enhance Experience
Dr. Jeffery Martin, Co-Founder & Research Director, Transformative Tech Lab will cover Psychology & The Human Mind 2.0: Extraordinary Wellbeing and Advancement in Stimulation
Peter Freer, CEO Freer Logic, will discuss and demo Non-Contact EEG
Dr. J.L. Sanguinetti, Research Assistant Professor, University of New Mexico; Postdoctoral Fellow, Army Research Labs; Associate Director, Center for Consciousness Studies. He'll go deep on Neuromodulation and Ultrasound and how it can be used for a variety of human cases, from meditation to depression.
Dr. Sanjay Manchanda, PhD LMFT, Integrative Counseling Services, Neuromodulation 2018: Advances in Trans-Cranial Current Stimulation for Wellbeing and Transformation
Dr. Bashar Badran, Research Assistant Professor, The City College NY; Postdoctoral Fellow, Army Research Lab; Co-Founder, Bodhi NeuroTech, Bio-Stimulation: The Many Wanderings of the Vagus Nerve
Dr. Bruce Damer, Associate Researcher: UC Santa Cruz, will cover Biomolecular Engineering: Evolutionary Biology and Transformative Tech. We've seen a sneak peak on this talk and it will be mind-blowing.
Rui Ma, Founder @ Euzen Labs and Co-Founder of the TTA, will cover TTA Around the World and A Global View of Transformative Tech
Dr. Pablo Paredes, whose lab at the Stanford University Medical School uses Human-Computer Interaction (HCI), artificial intelligence (AI), affective computing, natural language processing (NLP) with an intersection with the social sciences to solve hard questions related to wellbeing.
Dan Fagella, CEO & Founder, TechEmergence, will cover Mental Health and Wellbeing AI in the TT and Healthcare Space.
Privacy and Data Ownership will be key for the success of TT companies, so Graeme Moffat, Chief Scientist & VP Regulatory, Interaxon; Scott Nelson, Founder & Chair, Human Data Commons, and Dan Fagella will discuss three approaches to data in this space.
Ariel Garten, Founder and Chief Evangelism Officer, Interaxon, will give an exciting update on MUSE
We will have a panel discussion on blockchain incentives for wellbeing
Roll up your sleeves! Watson Xi, Director of Software and Analytics, Core Wellness, will teach a workshop on ECG and EEG & Autonomic Nervous System Detection
Explore Ethics, Privacy and Data Ownership in Transformative Tech with Maya Zuckerberg, VP Operations for LifeGuides and Chair of the IEEE Ethical Aligned Design
Dr. Daniel Stickler, Medical Director at Neurohacker Collective and in clinical practice doing performance optimization, will lead a workshop in Optimizing Cognitive Performance
The Evolution Team will lead workshops on Sustainably Uplevelling Your Leadership and Building a Powerful Company Culture
Laura Inserra, Sound and Music Designer, Samavesha, brings the Chamber of AWE, an ambisonic architecture tech powered acoustic sound installation
SNEAK PEEK INTO THE CONFERENCE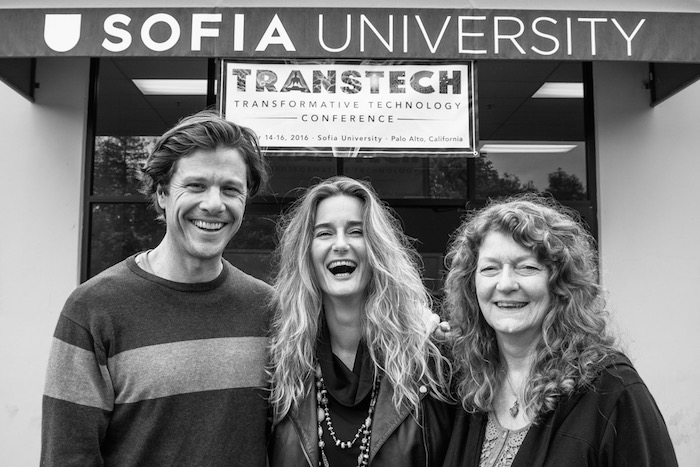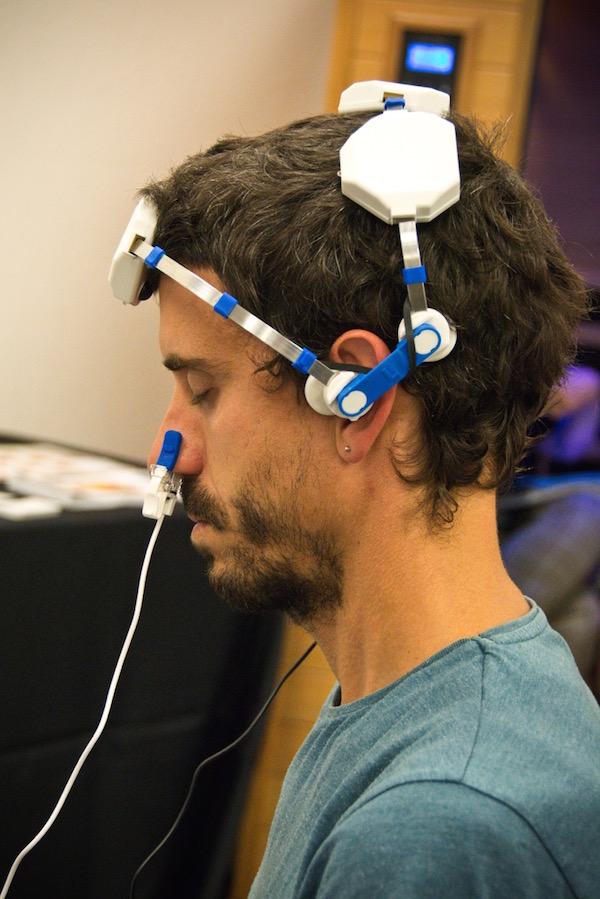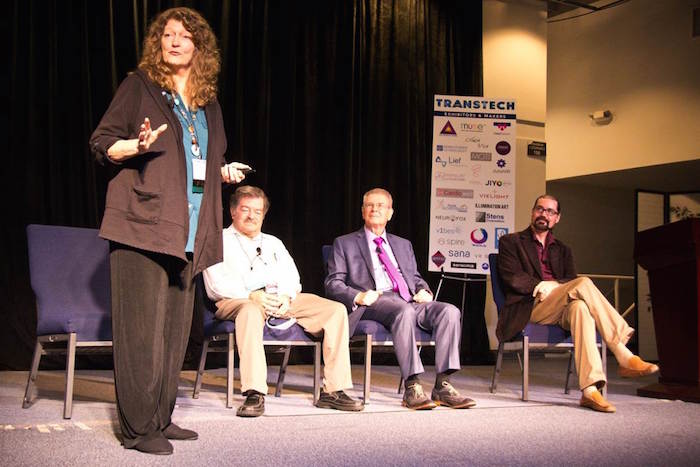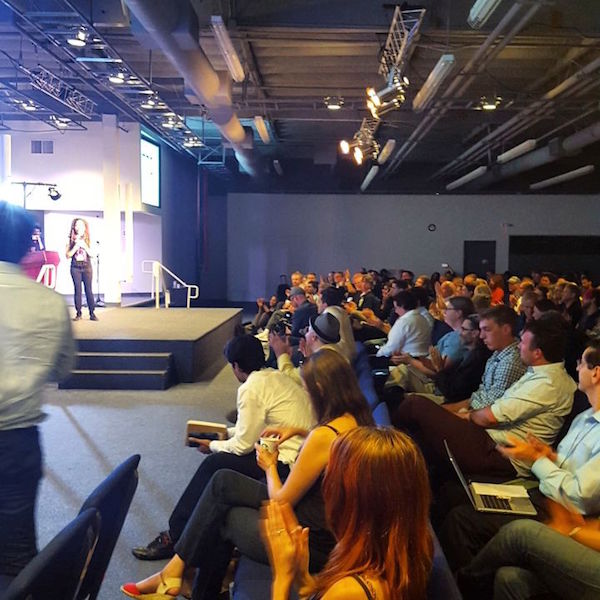 WHY SHOULD YOU JOIN TTC COMMUNITY?
Over the last few years we've seen major advances in science and technology that reveal even more of the human mind, body, and how it can interface to broader society and the world in ways that help all of us to thrive. We've also seen how tech can have less desirable consequences on the social fabric and human connection. What is the path forward to a future where tech truly supports human flourishing and exponential wellbeing? While no one knows exactly – we continue to join together to thoughtfully envision, iterate, and build it.
Together, we are a collaborative community of innovators dedicated to Transformative Tech. Together we can explore, iterate, and be deeply present to the responsibility and ethics that comes with making powerful tools to support the human experience. Join our 4th annual conference to co-create an unforgettable gathering of minds and hearts determined to play our part.
You can find the full program for the day covering all keynotes and panels available on the conference website www.ttconf.org.
Check out the conference website @ www.ttconf.org for videos from 2015 - 2017 and the 2018 Theme Overview.
FAQs
Is my registration/ticket transferrable?
Your ticket is not refundable, but is transferable. Just give us the name you'd like to replace it with.