About this Event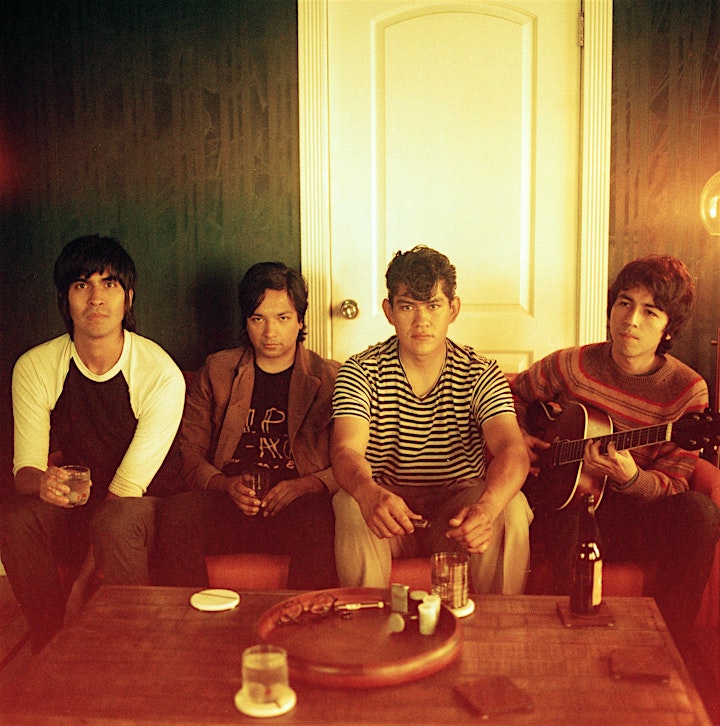 The Tracks
Named for the forgotten trolley tracks that run like veins throughout Los Angeles, the young rock band the Tracks boldly play furious, fast music that flies in the face of a genre seems to have lost its way.Frontman Venancio Bermudez, bassist Felipe Contreras, drummer Jimmy Conde, and guitarist Johnny Santana united over their shared love of rock & roll and
are the latest act to contribute to the rich history of Chicano bands, playing music that is directly influenced by their background growing up as the children of
undocumented immigrants in East LA.Their music recalls the defiant optimism of working class bands that came before them and their sound reminds us to find the joy in dancing to loud music
as the ultimate form of rebellion. The group's ferocious live set has seen them playing everywhere from backyard parties in Boyle Heights to opening for Hinds, and they performed two songs live on camera in the TV show I
Love Dick from Transparent creator Jill Soloway, which premiered in Spring of 2017. Most recently, the Tracks were featured alongside SZA in MasterCard's
2018 Start Something Priceless campaign.Caitlin White compared the band's sonic pop punch to the Strokes in her piece for Uproxx, and Maria Sherman opened her Remezcla feature on the group with "Very rarely does a band resonate so much that it feels like a shift is
happening." The group received a lengthy profile in LA Weekly from Jonny Coleman, and LA Times music critic Randall Roberts wrote
"the Tracks connect the black-and-white past with a full-color, and furious,
present."The Tracks' debut album Treasured Memories, produced by Lewis Pesacov (Best Coast, FIDLAR, Guards), was released in November 2018 to critical acclaim by NPR station KCRW, and was featured on lifestyle & culture sites Uproxx and Remezcla.
THE TRACKS, MIND MONOGRAM and ROYALJAG AT THE PARAMOUNT + Tickets Available now!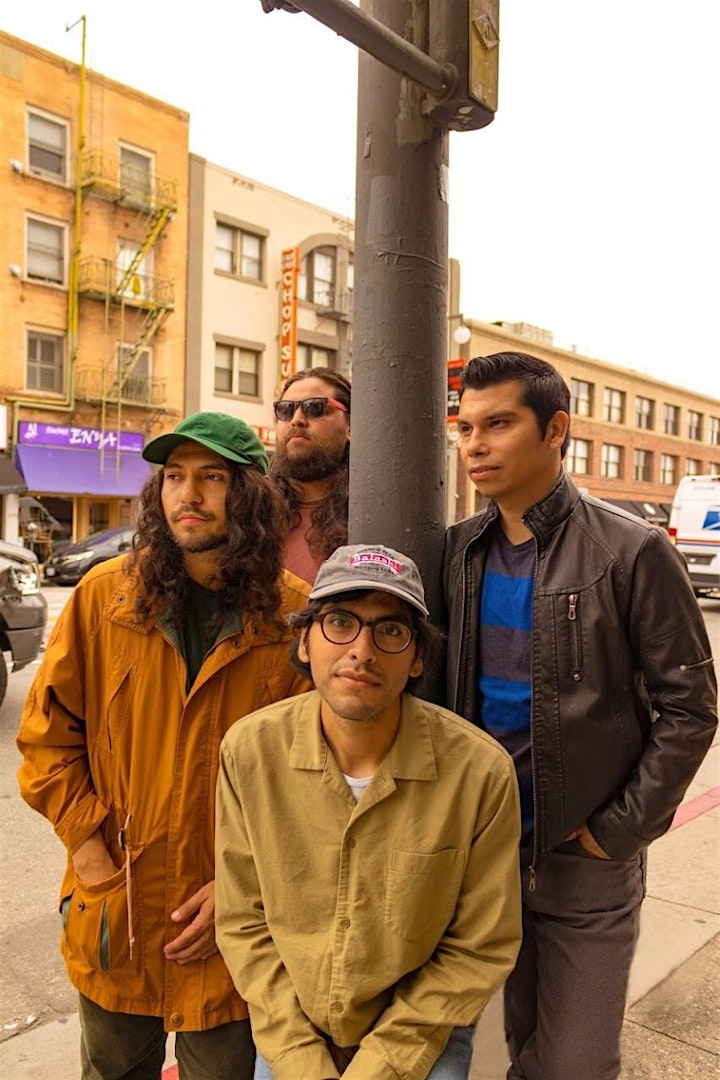 Mind Monogram
Mind Monogram is a chamber pop/altrock quartet formed in Los Angeles, CA in 2014. The band consists of Founding Member & Lead Vocalist/Guitarist Edgar A. Ruiz, Christian Caro Lead Guitar, Billy Azurdia Bass, & Bryan M. Mejia Drums/Percussion.
Beloved locally for their live performances, the band has a distinguished sound of their own. Weaving early 00's indie garage with jazz & lush ethereal soundscapes, they've enthralled audiences leaving them with a nostalgic sense of mystery.
Their debut single "Through The Looking Glass" was well received via sound cloud and the online music communities which led them to their 2016 international debut EP "A.M in the P.M." via New Jersey label Aagoo Records. Mind Monogram followed up in 2018 with their critically acclaimed self-released LP "Ivory Hall" earning them recognition as "Top 8 L.A. Bands to look out for in 20019"
In 2019 The band released their new single via Cosmica Records, "Chasing Rabbits". The single, along with the accompanying video, was premiered on Buzzbands LA and received top praise. Earmilk described Chasing Rabbits to be "A serendipitous trip that etches as a silhouette of time.."
With more singles yet to be unveiled, Mind Monogram is continuously finding ways to surprise, and entice their audience. This keeps them in a solid position as being a top band to look out for amongst the Los Angeles Indie Rock scene today.
THE TRACKS, MIND MONOGRAM and ROYALJAG AT THE PARAMOUNT + Tickets Available now!
Performers
Date and Time
Location
Refund Policy