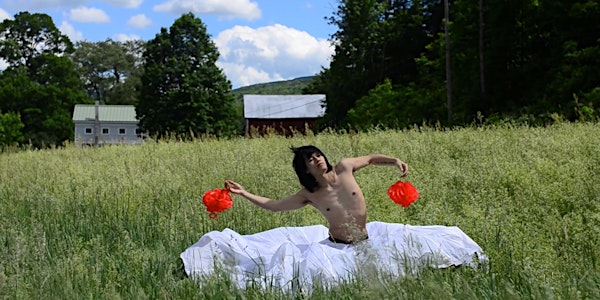 The Tip of the Tongue: Performance by Kris Seto
The Tip of the Tongue: Performance by Kris Seto
When and where
Location
University Art Museum 1400 Washington Avenue Fine Arts Building Albany, NY 12222
About this event
Created in dialogue with visual artist Michelle Young Lee and her neon work "I am the Signal; You Are the Wave", The Tip of the Tongue is a collaborative dance piece by movement artist Kris Seto that excavates the invisible forces and walls of assimilation we traverse. Part memoir, part movement monument to those who have come before us, it is an unearthing of the unseen, the buried—the physicalization of the ineffable.
Kris Seto – Creative Director/Performer
Michelle Young Lee – Producer/Performer
Jayson P. Smith – Creative and Movement Consultant
OHYUNG – Composer and Sound Designer
Devon Hong – Costumes
Joseph Imhauser – Voiceover
Visitor Guidelines:
Masks are required for all visitors regardless of vaccination status. Please postpone your visit if you are sick.
Tickets will be available until 1 hour before the event. Attendees who were unable to register for tickets in advance will be admitted at the door if space allows.
All events are contingent on Covid-19 protocols. Visitor capacity is reduced due to Covid-19 protocols.
For the most up-to-date information on UAlbany's response to Covid-19, please visit: https://www.albany.edu/covid-19
Free parking will be available in the State Quad Student Parking Lot one hour prior to and one hour after the event. Limited parking is available in the Collins Circle Visitor Lots for $5 per vehicle. For a map of UAlbany please visit: www.albany.edu/map.
For more information, please visit: www.albany.edu/museum.
Co-sponsored by the UAlbany Performing Arts Center. Supported by the New York State DanceForce.