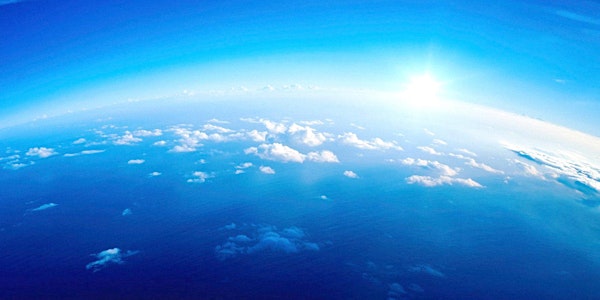 THE TIME MACHINE: An Anthology of Visions
A collection of immersive, experiential scenarios designed by Carnegie Mellon grad students, based on a range of visions for a better world
About this event
**Due to logistical constraints our numbers are limited, and attendees must be registered for a ticket. Please tune to @cmudesign and @futuryst on Twitter for news and forthcoming time travel opportunities.**
This is your personal invitation to an exciting, invite-only gathering with a group of intertemporal adventurers.
We would like to welcome you to join in a tour of four immersive online experiences, based on previously published, visionary writings describing alternative futures decades from now. We look to these possible futures for mental space, food for thought, and hope, against the challenging backdrop of the covid-19 pandemic, where imagining even days or weeks out can be a major challenge.
WHAT // THE TIME MACHINE: An Anthology of Visions
WHEN // Thursday April 30th 2020. Starts online at 4:30pm (Eastern) / 3:30pm (Central) / 1:30pm (Pacific).
WHERE // Zoom video conferencing platform. Link to be provided to registered attendees ahead of the event. Please ensure that you have downloaded the app for free from Zoom.us
BACKGROUND // THE TIME MACHINE is an experiential futures format that aims to bring possible later worlds to life now, in order to think and feel through their implications more fully for an organisation, industry, or community.
For today's itinerary, An Anthology of Visions, the futures selected by the class are:
• A Pandemic in Retrospect: Looking Back on the Coronavirus From 2050 by Fritjof Capra and Hazel Henderson (essay, 2020)
• A Cyborg Manifesto by Donna Haraway (essay, 1985)
• A Planet to Win: Why We Need a Green New Deal by Kate Aronoff, Alyssa Battistoni, Daniel Aldana Cohen, and Thea Riofrancos (book, 2019)
• This Could Be Our Future: A Manifesto for a More Generous World by Yancey Strickler (book, 2019)
This event is the culmination of Experiential Futures, a graduate-level elective course at Carnegie Mellon University's School of Design. It represents the final team effort of 16 intrepid students from design and other departments across CMU.
The Time Machine format usually involves visiting a series of physical rooms, each containing a specially-designed experience of a possible future, followed by facilitated conversation about the world visited. It is not at all like a standard installation or drop-in design critique. It is closer to live action roleplaying or immersive theatre. This is the first time we are staging experiential scenarios online.
We are excited to have you join us for this experiment and look forward to seeing you in the futures!
Stuart Candy & the Experiential Futures Class
IMPORTANT THINGS TO NOTE //
• Time is of the essence. Please ensure that you have the Zoom app installed, the correct rendezvous link (to be sent to registered participants on the day), and double check the start time in your timezone. Latecomers may be in a 'waiting room' for up to 15 minutes after an experiential scenario has begun, and admitted at the next break.
• Who are you? Please have your Zoom display name match the name on your ticket. If there is more than one of you taking part via the same camera/mic setup, it would be helpful to change your Zoom display name to reflect that.
• We're going on the record. For learning and documentation purposes we plan to record the event within Zoom. Attendance indicates that you are ok with that.
• Kindly keep your video on and microphone off by default. You'll receive guidance as to how to participate.
• Play along! Time travel, it turns out, may entail some degree of active participation; roleplay in each future, as well as debrief conversation back in the present. The focus of facilitated discussions post-immersion is, first and foremost, the feelings, thoughts, insights and questions about the futures that these experiences allow us to share.