About this Event
THE SUITCASE JUNKET | Mean Dog, Trampoline
The latest album from The Suitcase Junket, Mean Dog, Trampoline is populated by characters in various states of reverie: leaning on jukeboxes, loitering on dance floors, lying on the bottoms of empty swimming pools in the sun. Despite being deeply attuned to the chaos of the world, singer/songwriter/ multi-instrumentalist Matt Lorenz imbues those moments with joyful wonder, an endless infatuation with life's most subtle mysteries. And as its songs alight on everything from Joan Jett to moonshine to runaway kites, Mean Dog, Trampoline makes an undeniable case for infinite curiosity as a potent antidote to jadedness and despair.
Produced by Steve Berlin (Jackie Greene, Rickie Lee Jones, Leo Kottke) of Los Lobos, Mean Dog, Trampoline marks a deliberate departure from the self-recorded, homespun approach of The Suitcase Junket's previous efforts. In creating the album, Lorenz pulled from a fantastically patchwork sonic palette, shaping his songs with elements of jangly folk, fuzzed-out blues, oddly textured psych-rock. Engineered by Justin Pizzoferrato (Dinosaur Jr., Speedy Ortiz) and mixed by Vance Powell (Jack White, Houndmouth), Mean Dog, Trampoline rightly preserves The Suitcase Junket's unkempt vitality, but ultimately emerges as his most powerfully direct album so far.
"I've been blessed in my career as a producer to have worked with some remarkable artists, but I have never worked with anyone quite like Matt Lorenz/ The Suitcase Junket. Besides making the complexity of everything he does look effortless, he's a truly gifted singer and and amazing songwriter. We had a blast making this record and I'm anxious to share it with the world." -- Steve Berlin
https://www.facebook.com/thesuitcasejunket
https://twitter.com/suitcasejunket?lang=en
https://www.instagram.com/suitcasejunket/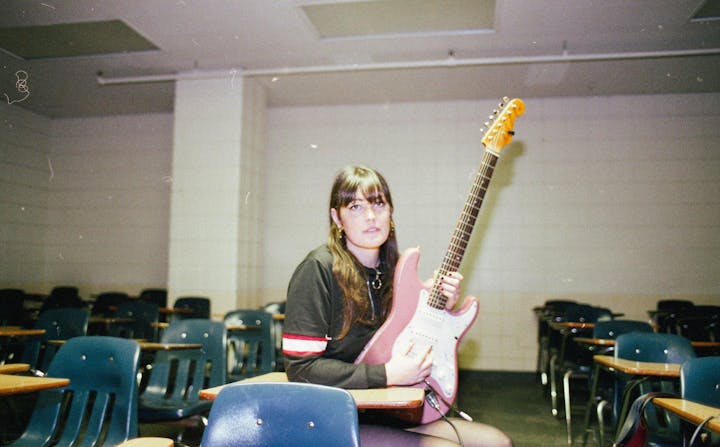 Indie-Soul Songstress Aubrey Haddard is taking the hearts of music lovers by storm with a sound all her own. Joined by Charley Ruddell on bass and Joshua Strmic on drums, she's captivating audiences of the east coast with a powerful blend of alternative, indie and soul.
Stemming from the idea of the "blue part" being the hottest and most intense part of a flame, singer/songwriter Aubrey Haddard has assembled a concept album that is an unapologetic testament steeped in concepts of love and passion. Though thematically centered, Blue Part is a fearless musical venture that balances between challenging and accessible. Some say indie-soul, some say power trio, some say jazz infused alt rock, but ultimately Blue Part simmers within its own flame.
Born and raised in the Hudson River Valley of New York, AH now performs consistently throughout the North East. After placing second in the Hudson Valley Voice competition in 2013, and founding her stylistic "Rock & Soul" group Breakfast for the Boys, she continued her path as a richly diverse performer to the prestigious Berklee College of Music. Once relocating to Boston, Haddard was awarded 'Massachusetts Solo Artist of the Year' Bridging the Music Productions, and has become the front woman of the Boston-based original funk group The New Review, heralding recognition from the illustrious NPR Tiny Desk Competition stating "it sounds like she's about to catch fire." AH, currently joined by drummer Josh Strmic and bassist Charley Ruddell, is one of New England's most eccentric and dynamic performers on the touring circuit. In May of 2017, the Aubrey Haddard trio began working on a full length studio album called Blue Part, a concept album steeped in the concepts of love, relationships, and passion. Now, over a year later, the trio is proud to present its debut album in tandem with Very Jazzed of French Kiss Label Group, available now at www.aubreyhaddard.bandcamp.com
https://www.aubreyhaddard.com/
https://www.facebook.com/aubreyhaddard
https://www.instagram.com/aub.had/
Performers
Date and Time
Location
Refund Policy