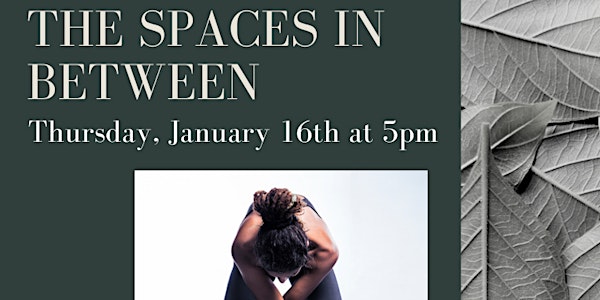 The Spaces in Between - A Discussion on Accessibility in Wellness Spaces
When and where
Location
Botanica Galactica 719 South 5th Street Milwaukee, WI 53204
Description
Join us for a discussion centered around accessibility in spaces of wellness.
Botanica Galactica recently announced its plans to build a cafe and botanical tea bar within its current space in Walker's Point, and expand its offerings as a collective wellness space. A part of this initiative includes a monthly discussion series on accessibility in wellness. We are passionate about creating a dialogue in our city that is focused on more inclusivity, diversity and access to wellness spaces in our community. We feel that creating a dialogue around this topic in our community is crucial to creating more awareness, and will serve to highlight the disparities that exist in the communities who have the highest need for it.
Panelists for this discussion include:
Vanessa Johnson RN, CLS, Doula
Naya Jones, PhD, Geographer and Healing Arts Practitioner
Aja Janay, 200-hr RYT and Owner of Heal and Glow Yoga
and Alexander Hagler, Owner of Center Street Wellness
Panels will feature speakers working to serve the underserved and include a 'sharing' portion that highlights work and initiatives being created to help bridge these disparities. Our sharing portion will feature the fundraiser launched in November of 2019 to raise capital for the Botanica Galactica cafe space. The first discussion will be held January 16th, 2020 at 5 PM at Botanica Galactica located at 719 S 5th St, Milwaukee, WI 53204.
This initiative was started by three Latinx women with roots in Milwaukee who bonded over their passions for food, wellness and the community. Their individual journeys to health and wholeness, unite them in this endeavor to create a space that feels inclusive of all, celebrates their collective roots and ancestry, and serves as a platform for sharing and learning from each other. After previously encountering many obstacles while accessing health and wellness in their community, they hope to offer their knowledge through practical resources as a way of dismantling those barriers, within a diverse and affordable space that reflects the beauty of what our community has to offer.