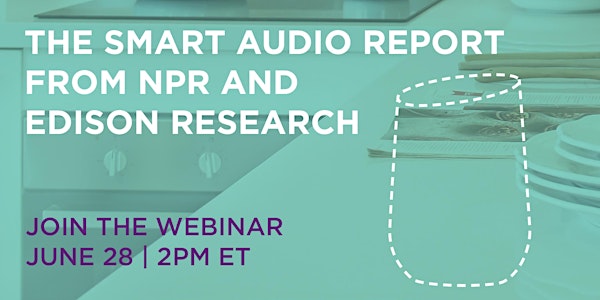 The Smart Audio Report from NPR and Edison Research
Description
Please join us for a webinar presenting the inaugural results of "The Smart Audio Report from NPR and Edison Research".

During the webinar, we will present survey results from a large-scale study that NPR and Edison engaged in with an in-depth look at both the 7% of Americans who already have smart speaker devices in their homes, and the 93% who do not.
We will be revealing many findings about the attitudes of Smart Speaker owners toward the devices and the content they access from them. We also look at the awareness of these devices among non-users and evaluate future demand.
Key Study findings include:
70% of those in Smart Speaker Users say they are listening to more audio at home since acquiring their speaker
65% of owners say that they would not want to go back to their life before getting one of these devices.

The webinar includes video from some of the first publicly-available ethnographic research where actual smart speaker userstalk about the impact these devices are having on their lives.