The Search for Life: How do scientists know what to look for out there?
Description
Scientists are probing the farthest reaches of the universe looking for an answer to a long-standing question: Are we alone? But the search for life out there starts right here on Earth, our only example of life. In many ways, we're searching for our own reflection. But what about life as we don't know it? Would we even recognize life out there – if it's there to be found?
Join The Christian Science Monitor for a short film and panel discussion with some of the scientists shaping the search for life out there. (Watch a trailer here)
Panelists: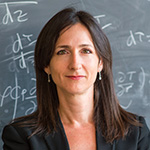 Sara Seager, @ProfSaraSeager, is an astrophysicist and planetary scientist at MIT. Her science research focuses on theory, computation, and data analysis of exoplanets, as she is a pioneer in the quest for an Earth-twin in another solar system. Professor Seager was elected to the National Academy of Sciences in 2015, is a 2013 MacArthur Fellow, and the 2012 recipient of the Raymond and Beverly Sackler Prize in the Physical Sciences.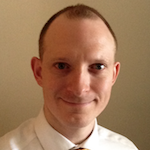 Christopher Carr, @c_e_carr, is a Research Scientist at MIT and a Research Fellow in the Massachusetts General Hospital Department of Molecular Biology. He is focused on instrument development, and application of bioengineering models to interesting scientific problems. He is currently leading the instrument development for a miniature RNA/DNA sequencer to search for life on other worlds.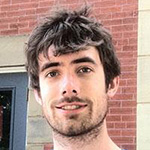 Robin Wordsworth (@hseas) is an assistant professor of environmental science and engineering at Harvard. His research is focused on the processes that shape planetary climate and habitability, both in the Solar System and around other stars. He has worked on NASA Astrobiology Institute projects focusing on questions of planetary habitability.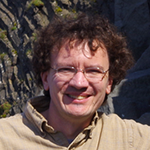 Geoffrey Collins (@wheaton) is a planetary scientist at Wheaton College. He has been involved with NASA projects such as the Galileo mission to Jupiter, the Cassini mission to Saturn, and the upcoming Europa Clipper mission. Professor Collins particularly focuses on the geological processes on icy worlds in the outer solar system, considering questions of whether extraterrestrial life could arise there.

Moderator: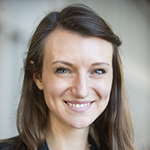 Eva Botkin-Kowacki, @EBotkinKowacki, is a staff reporter on the science, environment, and technology team. At the Monitor, she covers everything under the sun and beyond.
Details:
When: Tuesday, November 7 at 7:00 p.m.
Where: Nonprofit Center in the Jonathan Spack Community Conference Center. Please consult the map below. Click here for parking options and directions.
The event is open and free to the public. Doors will open at 6:30 p.m. and the program will kick off with a short film at 7:00 p.m. (Watch a trailer here)
Follow the conversation on Twitter via the hashtag #SearchForLife and follow us @csmonitor.
For those unable to attend in person, join us on Facebook Live.
This event is sponsored by American Trust Investment Advisors.
By registering for the event, you are also signing up to receive updates from The Christian Science Monitor. If you wish to unsubscribe, you may do so at any time.