ABSOLUTE STUDIO THEATER at Mellwood Art Center is proud to host The Rocky Horror Picture Show Midnight Oct. 30th 2021 Louisville Kentucky
About this event
ABSOLUTE STUDIO THEATER is happy to host The Rocky Horror Picture Show on October 30th for the midnight special Halloween Show. This show will have a live band play beforehand and some variety numbers. This is a shadow cast production and will be performed with the movie in a classic intimate setting. There is not a bad seat in the house and this will be a fun night for everyone. If we are unable to run the show due to any unforeseen circumstances tickets will be refunded. This show is run in a small locally owned venue and truly gives the feel of a classic Rocky show!.
By purchasing your ticket you are supporting the entire cast, crew, and theater. This venue was heavily impacted last year by Covid and your ticket purchase goes towards paying the cast and keeping our local venue alive. Every cast performer, is looking forward to bringing back this show since we were unable to do a full run last year. We have a lot of fun extras we are throwing in to make sure you have an amazing time.
NO OUTSIDE PROPS ARE ALLOWED IN FOR SAFETY
This venue will be following Covid Compliance
This show is age 18 and up Rated R
________________________________________________________________________________________________
(There are no refunds on sold tickets)
History: The Rocky Horror Picture Show is a 1975 musical comedy horror film by 20th Century Fox, produced by Lou Adler and Michael White and directed by Jim Sharman. The screenplay was written by Sharman and actor Richard O'Brien, who is also a member of the cast. The film is based on the 1973 musical stage production The Rocky Horror Show, with music, book, and lyrics by O'Brien. The production is a parody tribute to the science fiction and horror B movies of the 1930s through to the early 1960s. Along with O'Brien, the film stars Tim Curry, Susan Sarandon, and Barry Bostwick and is narrated by Charles Gray with cast members from the original Royal Court Theatre, Roxy Theatre, and Belasco Theatre productions including Nell Campbell and Patricia Quinn.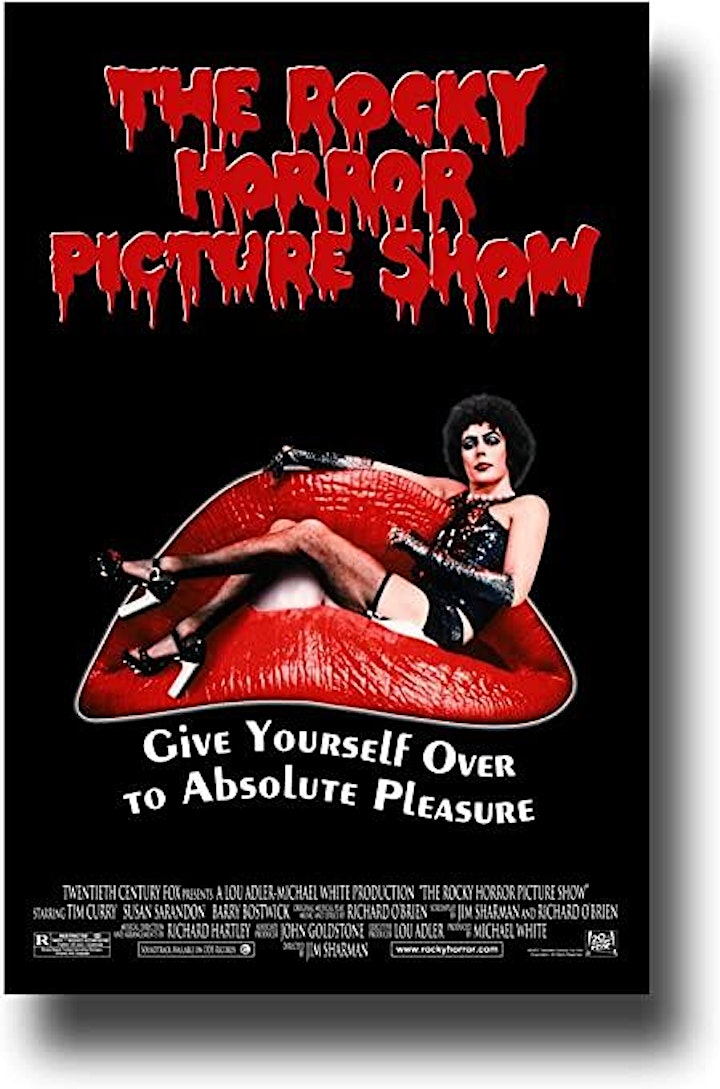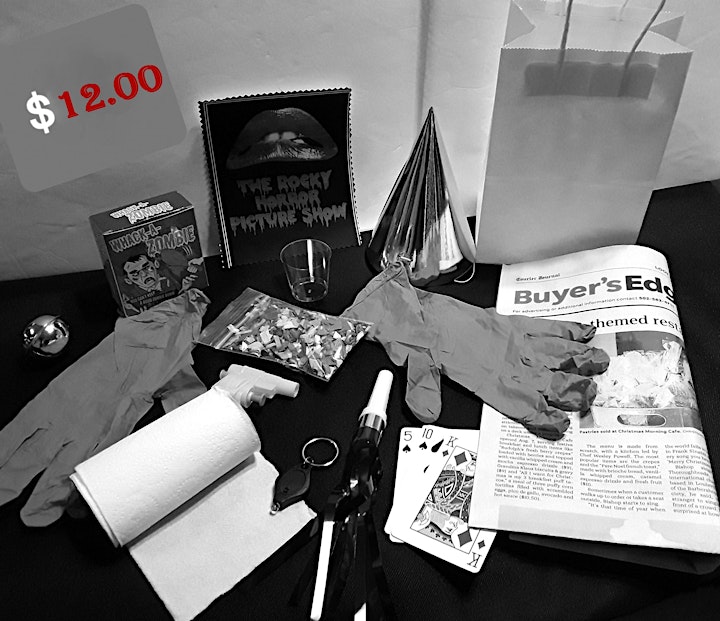 Organizer of The Rocky Horror Picture Show Halloween Midnight Special Performance