Naomi Klein and Greta Thunberg discuss the cross generational struggle for a sustainable planet
About this event
The Intercept invites you to a special event in New York City hosted by senior correspondent Naomi Klein, author of the coming book "On Fire: The (Burning) Case for a Green New Deal," and headlined by trailblazing climate activist Greta Thunberg, author of "No One Is Too Small to Make a Difference." Together with youth leaders Xiuhtezcatl Martinez, Xiye Bastida, and Vic Barrett, as well as Indigenous leader Tuntiak Katan, from the Amazon, Greta and Naomi will help us visualize a just and sustainable future, confront our climate emergency, and discuss the emerging cross-generational, transnational movement — including people of all races, classes, and backgrounds — that is our best hope for a sustainable planet.
Both a celebration of youth activism and a reflection on how to break through the political and economic barriers preventing meaningful climate action, the night will also feature other young activists who are working to secure a thriving future for many generations to come.
This event takes place days before the Global Climate Strike starting Sept. 20 and the UN Climate Summit on Sept. 23.
#OurClimateFuture
#UniteBehindTheScience
Naomi Klein: Naomi Klein is a senior correspondent at The Intercept and the inaugural Gloria Steinem-endowed chair of media, culture, and feminist studies at Rutgers University. She is an award-winning journalist and bestselling author, most recently of "On Fire: The Burning Case for A Green New Deal." She has also written "The Battle for Paradise," "No Is Not Enough," "This Changes Everything," "The Shock Doctrine," and "No Logo."
Greta Thunberg: Born in 2003, Greta Thunberg is a Swedish student who raised further global awareness of the problems posed by climate change specifically by holding politicians to account for their lack of action.
Xiuhtezcatl Tonatiuh Martinez: Xiuhtezcatl is the youth director for Earth Guardians, a hip-hop artist, and a plaintiff in Juliana v. United States, a constitutional climate lawsuit against the government. He is of Indigenous Mexican heritage and a descendent of Mexica Aztec people.
Vic Barrett: Vic is also a plaintiff in Juliana v. United States and a fellow with Alliance for Climate Education. He's a Honduran American of Garifuna descent and was 11 when Superstorm Sandy devastated his hometown of New York. https://www.ourchildrenstrust.org/vic
Xiye Bastida: Xiye is a 17-year-old Indigenous Mexican American climate activist organizing in New York. She is a recipient of the Spirit of the United Nations Award, an organizer with Fridays for our Future, and a member of Peoples Climate Movement-NY's core committee.
Tuntiak Katan: Tuntiak was born in the Tuutinentsa Shuar community, Morona Santiago Province, in the Amazonian region of Ecuador. Since 2000, he has worked on social, cultural, and environmental projects among the different cultures in the Amazon Basin. Currently, he is vice-coordinator of COICA and general coordinator of the Global Alliance of Territorial Communities, grouped by the Articulation of the Indigenous Peoples of Brazil (APIB), Mesoamerican Alliance of Peoples and Forests (AMPB), Aliansi Masyarakat Adat Nusantara (AMAN) from Indonesia, Coordinator of the Indigenous Organizations of the Amazon Basin (COICA) and REPALEC from Democratic Republic of the Congo.
Organizer of The Right to a Future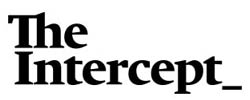 The Intercept, a publication of First Look Media, was launched in 2014 to provide an outlet for fearless, adversarial journalism. Our reporters have the editorial freedom to hold powerful institutions accountable, digging beneath the official lines to bring audiences the hidden truth. The Intercept's award-winning coverage focuses on national security, politics, civil liberties, the environment, technology, criminal justice, media, and more. Regular contributors include co-founding editors Glenn Greenwald and Jeremy Scahill.