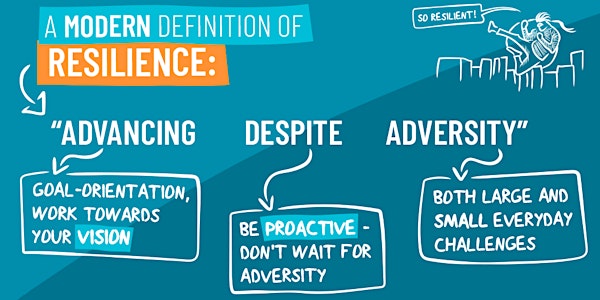 The Resilient Scholar: Integrating Resilience with Academics
Now more than ever, our mental and emotional well-being must remain a top priority.
About this event
Please join us for an important conversation about building resilience into your academic journey, especially during these uncertain and challenging times. Not being able to bounce back from stressful situations can take its toll on your overall well-being and, ultimately, impede your ability to succeed in your graduate program.
Join the conversation as experts from GSU's Department of Psychology, the Counseling Center, and the Office of Graduate Services discuss the benefits of becoming a resilient scholar.
Learn about the resources available to develop a growth mindset when approaching challenges and hear how you can view failure as a learning experience by integrating resilience into all aspects of your studies and life.
Presented by Dr. Gabriel Kuperminc, Dr. Jeana Griffith, and PhD student Ms. Kirstin Sylvester, GSU