The Reproducibility Crisis in Computationally-Intensive Research
Description
Researchers across scientific disciplines are voicing concern that many published findings may be false. Many areas of science are computationally intensive, and so the reproducibility of computational procedures lies at the root of some of these concerns. Join Rick Gilmore as he explores practical ways scientists are tackling this problem head-on.
Seating is limited; please RSVP. Also, please share this event with other faculty who are interested in high-performance computing and big data research at Penn State.
About the Speaker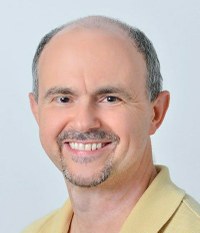 Rick Gilmore is an associate professor of psychology, a Huck Institutes of the Life Sciences faculty co-fund, and an ICS associate. He is particularly interested in the development of brain networks that enable perceivers to extract information about the layout of their environment, the shape of objects, and the speed and direction of self-movement.
Gilmore is also keenly interested in developing tools and practices that make scientific research more open, transparent, and reproducible.
About ICS CyberScience Seminars
ICS CyberScience Seminars explore the frontiers of cyberscience and bring the diverse community of Penn State researchers together to learn, collaborate, and share about new and emergent themes. Refreshments will be served!
Learn more about the CyberScience Seminars and see our full 2017-2018 schedule of speakers here.