The Regulated Classroom is a somatosensory and Polyvagal-informed approach to creating safety and connection in the classroom.
About this event
The Regulated Classroom: "Bottom Up" Trauma-Informed Teaching© is a new Tier 1 somatosensory and Polyvagal-informed approach to creating a safe and connected classroom environment. The approach helps educators operationalize an understanding of how the body's stress response system, the autonomic nervous system (ANS), functions and impacts behavior. In particular, educators learn how physiological state impacts range of resilience (Levine, 2008) or window of tolerance (Siegel, 1999) in themselves and their students.
The Regulated Classroom© helps educators deepen self-awareness about stress activation in their bodies. The premise is that if educators experience an increased capacity for self-regulation, they are better equipped to co-regulate with hypo- or hyper-aroused students and re-regulate the collective. Educators experience their own stress reactions when they encounter student stress reactions. Sometimes the over or under activation of the teacher's physiological state serves to heighten or dampen the collective state of the class. This dynamic phenomenon undermines the relational connection between educators and their students. Moreover, it may fuel vicarious trauma or burnout in an educator. The Regulated Classroom helps to diminish the likelihood and frequency of these occurrences.
More information at https://herethisnow.org/the-regulated-classroom/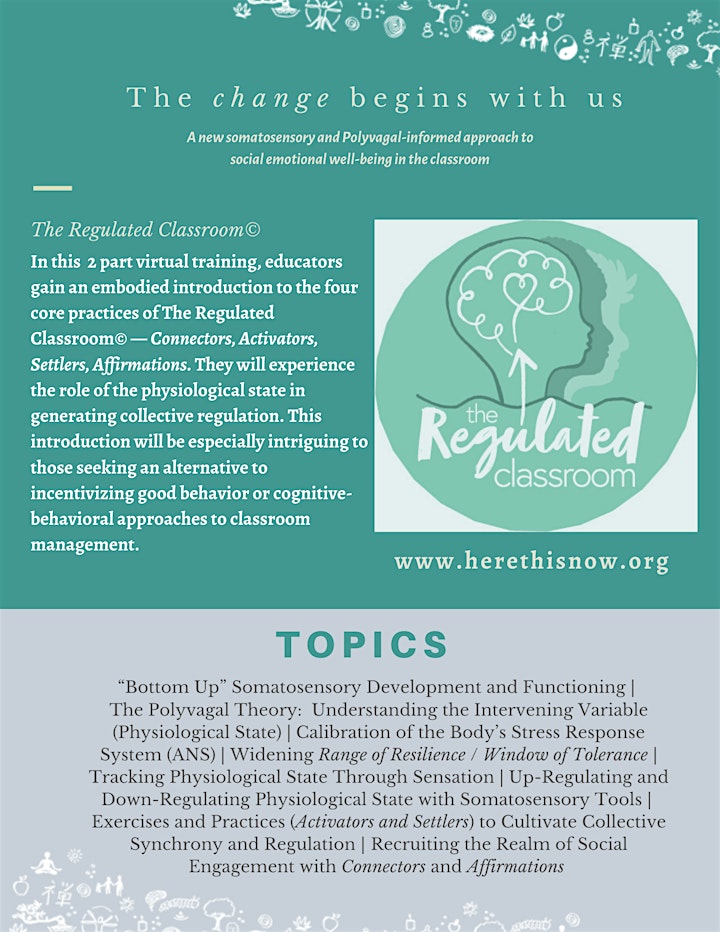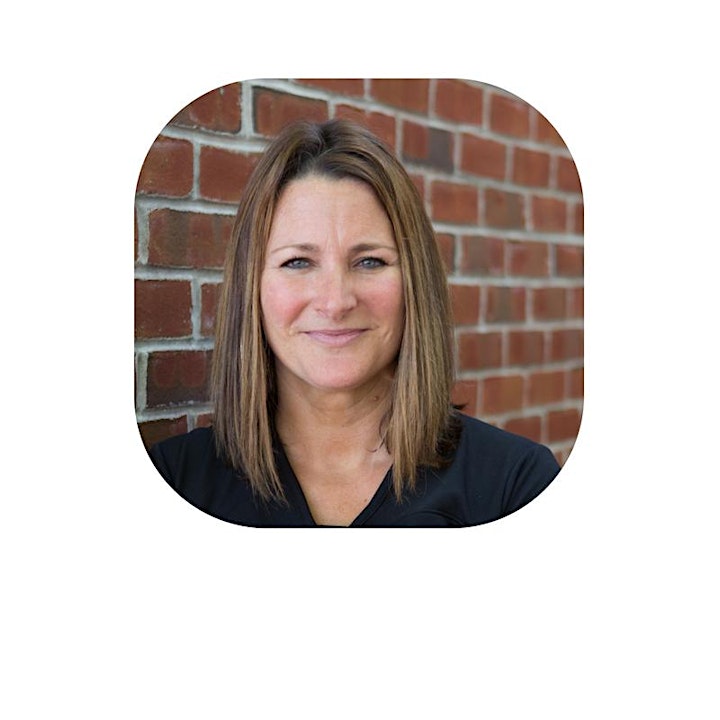 Presenter: Emily Read Daniels, M.Ed., MBA, NCC, SEP™ in training
Emily is founder of HERE this NOW, a trauma-informed consulting firm that provides technical assistance to those seeking to build capacity for being trauma-informed and trauma-responsive.
Emily has a B.A. in Sociology and Women Studies and a Master's of Education in School Counseling from the University of Delaware. She also holds a MBA in Organizational and Environmental Sustainability from Antioch University New England. She is a Nationally Certified Counselor (NCC) through the NBCC (National Board of Certified Counselors) and is in her second year of a three year certificate program in Somatic Experiencing.™ She's trained in SMART (Sensory-Motor Arousal Therapy) and has trained with Dr. Tina Champagne in Trauma-Informed Sensory Modulation. She's a trained Reiki practitioner and completed a certificate in the Penn Program for Mindfulness.
She is the author of The Regulated Classroom: "Bottom-Up" Trauma-Informed Teaching© and is a national recognized trauma specialist in the trauma-informed movement providing training and consultation in NH and across the US.
Website: www.herethisnow.org
Facebook: https://www.facebook.com/herethisnow.org/
Twitter: https://twitter.com/EmilyRDaniels
Organizer of The Regulated Classroom: "Bottom Up" Trauma-Informed Teaching