The Reading Brain: Development, Difficulties and Intervention
Description
OVERVIEW
Learning to read is among the greatest achievement in education. We will review research on how the human brain makes reading possible, why some children struggle to learn to read, and guiding principles of effective intervention.
PARTICIPANTS WILL LEARN ABOUT:
Current research on the cognitive neuroscience of learning to read and how this process differs for children with reading difficulties
Findings from both neuroimaging and behavioral data on opportunities for struggling readers to reverse the summer reading slump
Common myths among educators regarding how children learn and the role of training in education and neuroscience
Specific principles underlying effective interventions to help children with reading difficulties
Participants are encouraged to bring a personal device (laptop, tablet, smart phone)
with them to the workshop in order to access the handouts/slides and interactive
learning activities.
PRESENTER
Joanna Christodoulou, EdD is Associate Professor in the Department of Communication Sciences and Disorders, and Director of the Brain, Education, and Mind (BEAM) Lab in the Center for Health and Rehabilitation Research at MGH Institute of Health Professions in Boston, Massachusetts; click here to read more about Dr. Christodoulou and her work.
AIRFARE WAIVERS (KAUAI ONLY)
Through the generosity of the Annie Sinclair Knudsen Memorial Fund of the Hawai'i Community Foundation, HIDA is pleased to offer airfare waivers for Kaua'i educators to attend the August 10, 2019 workshop in Honolulu.

Please note:
-- airfare waivers are limited
-- waivers cover airfare only; attendee is responsible for workshop registration fee ($25/$35) and any other incidentals related to travel (e.g., ground transportation) to Honolulu to attend this workshop

To apply for an airfare waiver, click here to complete the application by July 26, 2019. Applicants will be notified of award decisions by July 31, 2019.
FAQs
Do you accept school Purchase Orders (PO)?
Yes, school Purchase Orders are accepted.
Email PO to: info.HI@DyslexiaIDA.org
Mail PO to: HIDA - PO Box 893670 - Mililani, HI 96789-0670
What is HIDA's workshop cancellation policy?
HIDA reserves the right to cancel the workshop due to insufficient number of participants. HIDA will refund the full registration fee paid.
What is HIDA's workshop withdrawal policy?
HIDA will refund the registration fee paid less a $15 processing fee to those who voluntarily withdraw up to 1 week prior to the date of the workshop.
What are my parking options?
Limited parking ($3) is available at the HawaiiUSA FCU; carpooling encouraged. Alternate parking as available on-street and in nearby pay-to-park lots.
Workshop in collaboration with: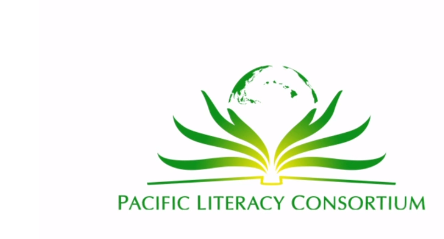 Please visit http://plc.crdg.hawaii.edu/ for information about the work of the PLC weaving
educational supports designed to improve children's literacy outcomes
and life opportunities.