Description
Ramble like a Rattlesnake on Sunday, 2/25/18 at China Camp State Park in San Rafael!

The Lowdown on the Rattlesnake Ramble 5K/10K/Half Marathon TRAIL Race

WHEN: Sunday, Feb.25, 2018 FROM 9AM-1:00PM
WHERE: Miwok Meadows, CHINA CAMP STATE PARK, SAN RAFAEL, CA. 94901
START TIMES: 9:15AM-HALF MARATHON, 9:30AM-10K, 9:45AM-5K
COST: 5K-$30-$45, 10K-$45-$60, HALF-$70-$85
Rattlesnake Ramble Half Marathon Course Map

Rattlesnake Ramble 10K Course Map
Rattlesnake Ramble 5K Course Map
ADDITIONAL SASQUATCH RELATED STUFF!

All participants will receive a Rattle Snake Ramble technical shirt and an AWESOME multifunctional medal! Take a look..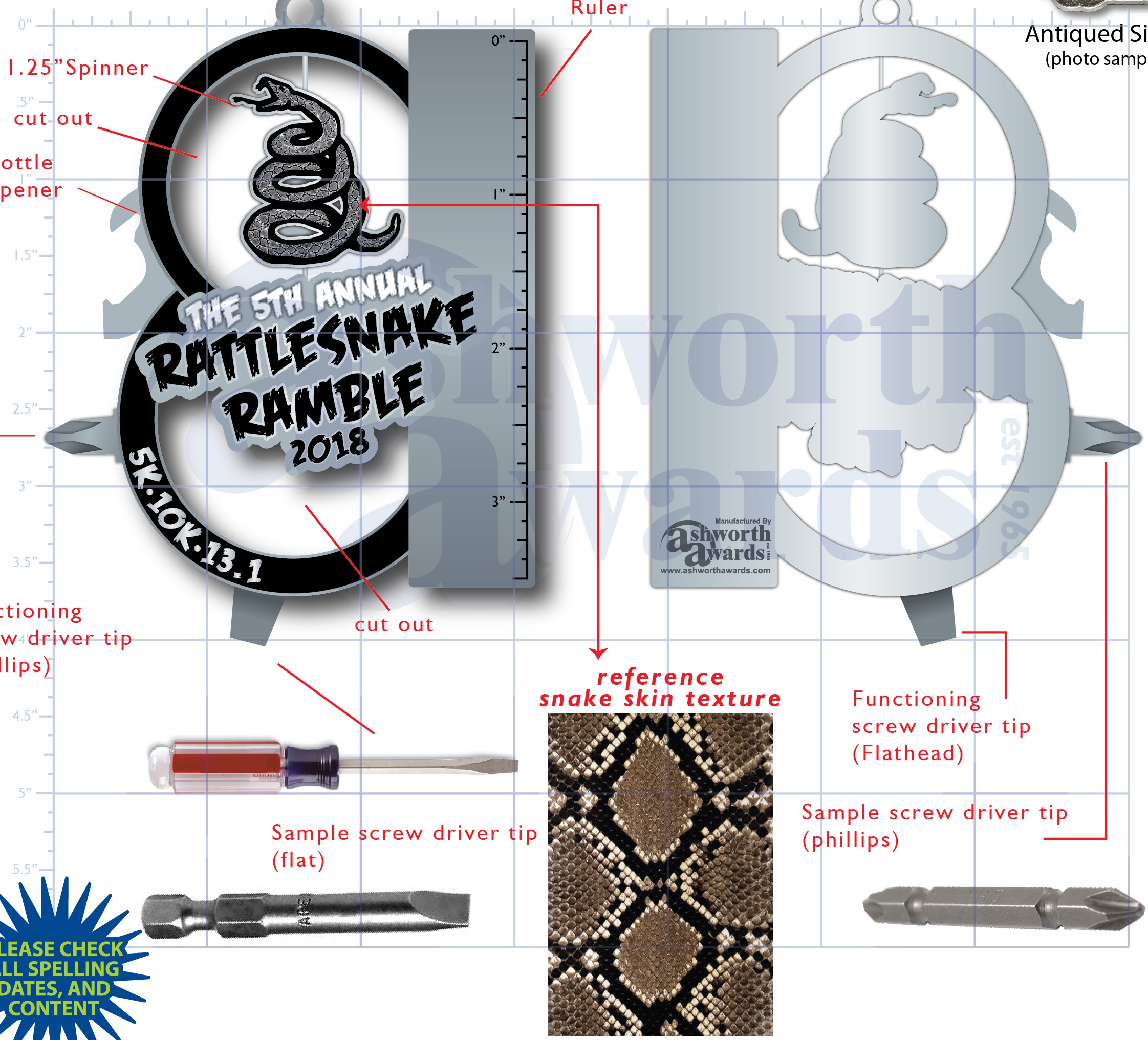 Additionally, all ramblers get post race BEER, Hint Water, Bare Snacks, Kettle Brand Chips, and much more!
QUESTIONS/CONCERNS: INFO@SASQUATCHRACING.COM