Description
Let's get ready to RAAAAMMMMBBBLLLLEEEE on Sunday, 2/23/20 at China Camp State Park in San Rafael!
The Lowdown on the Rattlesnake Ramble 5K/10K/Half Marathon TRAIL PARTY....

WHEN: Sunday, Feb.23, 2020 FROM 9AM-1:00PM
WHERE: Miwok Meadows, CHINA CAMP STATE PARK, SAN RAFAEL, CA. 94901
START TIMES: 9:15AM-HALF MARATHON, 9:30AM-10K, 9:45AM-5K
COST: 5K-$30-$45, 10K-$45-$60, HALF-$70-$85
Rattlesnake Ramble Half Marathon Course Map

Rattlesnake Ramble 10K Course Map
Rattlesnake Ramble 5K Course Map
The Awesome Rattlesnake Ramble SWAG!

All participants will receive an awesome Rattlesnake Ramble technical shirt, an AWESOME race woodallion, a $20 Hill City giftcard, a pair of Hill City performance socks, and more! Take a look at the SWEET Rattlesnake Ramble tech tee....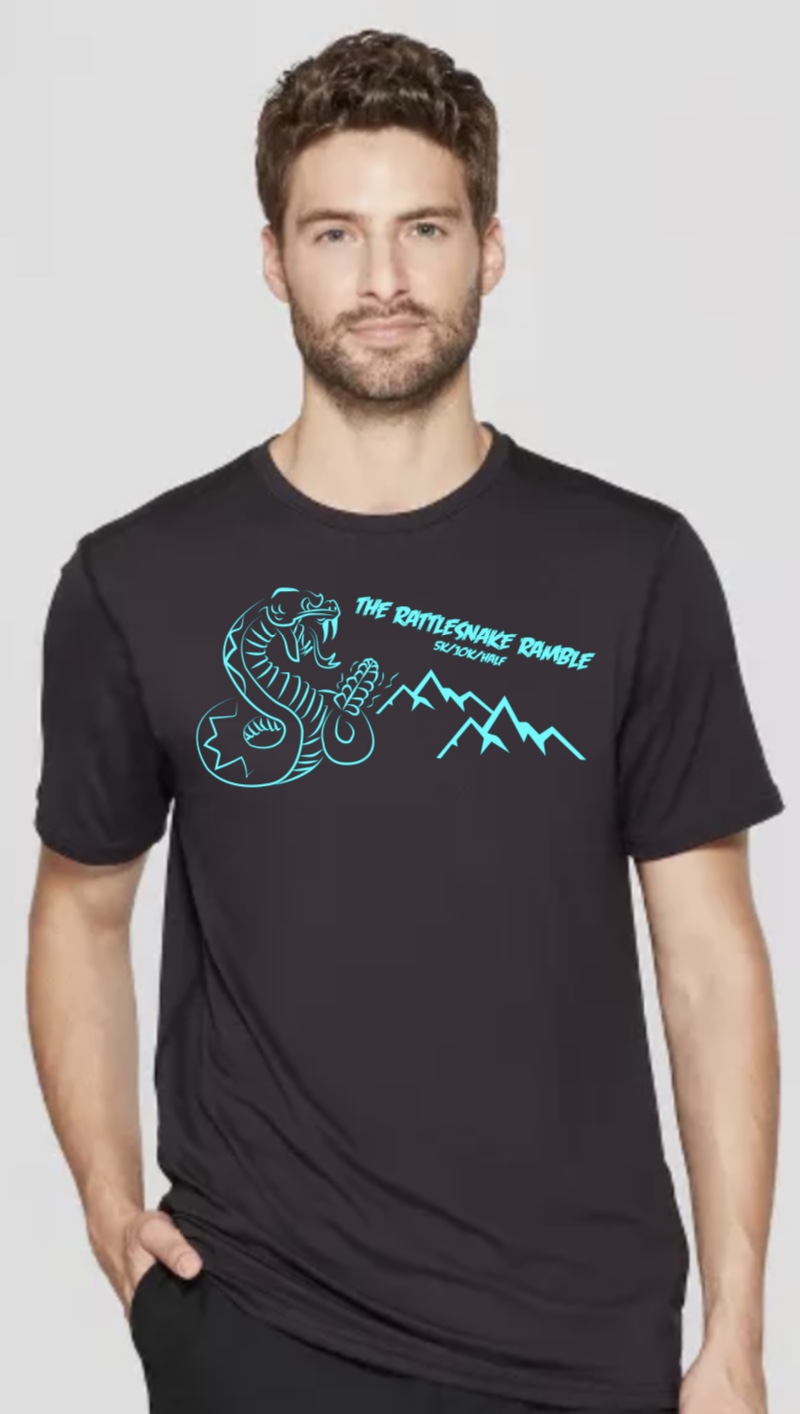 Post Race BREWFEST sponsored by Standard Deviant Brewing Company!
Following the race, all ramblers get an awesome, custom Rattlesnake Ramble sample stein glass (5 ounces) and the opportunity to sample FOUR different beers (Kolsh, IPA, Hefeweizen, and Pale Ale from our beer sponsor, Standard Deviant Brewing Company!
Additional Race Day Perks/Amenities

All ramblers receive Hint Water, Bellwether Farms Yogurt, massage courtesy of PSOAS Massage/Bodywork, and more!
Honey Badger Trail Treasure Hunt!
All runners have a shot at scoring a TON of awesome prizes via our trail treasure hunt! Find a special woodallion (or two) along the course and bring it back to the finish line to claim your prize(s)!
Support our race beneficiary, Running for a Better Oakland!
Running for a Better Oakland (RBO) is a not-for-profit organization that encourages Kindergarten – 12th grade Oakland students to develop healthy lifestyles through running. By building confidence, setting goals, providing training and encouragement, RBO will give students the values for achievement and hard work that they can draw on for all areas of their lives.
There's a donation field for RBO in the race registration process. We'd encourage you to support this awesome cause!
QUESTIONS/CONCERNS: INFO@SASQUATCHRACING.COM