Accessing Alternative Sources of Capital: Local CEO Case Study
About this event
Bob Rauker, CEO of Plano-based medical device company Belluscura, one of two Dallas-area life science companies to go public in London this summer, will outline the reasoning for and benefits of accessing capital this way in a fireside chat with Rachel Carroll, President & Managing Partner of Edison Group, a global independent equity research and investor relations company. They'll be joined by Chris Mayo, NYC-based Head of Primary Markets – Americas at London Stock Exchange Group. Chris will explain how the lower cost of listing and high quality investor base for smaller companies attracted 4 US-based life science companies to IPO in London in the last couple of months and how an IPO in London has been a stepping stone to NASDAQ for US emerging growth companies. The event is supported by the UK Department of International Trade.
Agenda:
7:30-8:00 am: Networking + Breakfast
8:00 - 8:05 am: Welcome remarks
8:05 - 8:10 am: Startup Pitch
8:10 - 8:25 am: Chris Mayo: Accessing Alternative Sources of Capital: Local CEO Case Study
8:25 - 9:00 am: Fireside Chat with Bob Rauker & Q&A
9:00 am: Adjourn
If you'd like the opportunity for a 30 minute one-on-one meeting with the London Stock Exchange Group (In Person only) between 10am and 12pm after the Pulse Breakfast, send your executive summary to lindsey@healthwildcatters.com for consideration - slots are limited. Subject line: "LSEG one-on-one: Your company name"
Speakers:
Robert "Bob" Rauker, CEO, Belluscura
Bob is CEO of Belluscura plc, a UK company with headquarters in Plano, Texas. Belluscura is a medical device company focused on next-generation oxygen enrichment technology. The company recently launched the world's first modular portable oxygen concentrator, the X-PLOR. Belluscura listed on the AIM market (LSE: BELL) after having raised $24.5m in an IPO in May 2021. Bob has a bachelor's degree in mechanical engineering and an MBA from the University of Massachusetts and a juris doctorate from the University of New Hampshire School of Law. Additionally, he is a registered patent attorney, a named inventor on 14 US patents and pending applications in the medical device sector, including being a joint inventor of the X-PLOR
Rachel Carroll, President, Managing Partner, Edison Group
Rachel has over twenty years capital markets experience as a senior advisor to CEOs and boards of public and private companies in her dual role as President of Edison's US operation and Global Head of Investor Relations. She is an experienced investor relations practitioner, with extensive networks across the United States and Europe. Prior to Edison, Rachel was Vice President of a Nasdaq-listed energy solutions company overseeing investor, government and public relations. In addition, Rachel worked at Cowen & Company as an institutional equity salesperson and Societe Generale. Rachel speaks three languages, attended Warwick Business School (UK) and is Regional Chair for Warwick Business School's alumni association in the United States.
Chris Mayo, CFA, Head of Primary Markets, Americas, London Stock Exchange
Chris helps companies and investment managers from the Americas access capital through corporate equity, debt and fund listings on London's public markets. He has more than 20 years of corporate finance experience in New York and London for Barclays, Salomon Smith Barney, Citi and Schroders and has executed IPOs, financings and M&A transactions in the US and Europe worth tens of billions of dollars. Previously, Chris was the Primary Markets specialist on the technology and life science sectors and was also an investor and Head of Strategy for an early-stage cloud managed services company, which exited to a UK technology company. He holds a First Class Honours Bachelors Degree in International Business and German from Aston University, a Masters Degree in International Affairs from Columbia University and is a CFA Charterholder.
The British Consulate General (BCG) in Houston supports UK-based businesses to succeed in international markets and encourage overseas companies to make use of UK expertise. The team in Houston covers the states of Texas, Louisiana, Arkansas, Oklahoma, and New Mexico and works with companies of all sizes and stages who are looking for guidance on their UK strategy and tangible connections to move the needle forward on investment decisions. With strong links into major government and industry bodies in the UK and overseas, BCG Houston is well positioned to help all sized businesses succeed as investors or exporters.
The Life Science team at the Consulate supports companies by facilitating connections to the National Health Service (NHS), as well as regulatory agencies, Clinical Research Networks and other critical government departments including NIHR, MHRA, NICE, DHSC, as well as life science experts in the UK. We also tap into our local connections for grants, office/lab space, skilled talent, and other business needs. Additionally, we keep companies updated on current guidance such as those regarding the UK's exit from the EU.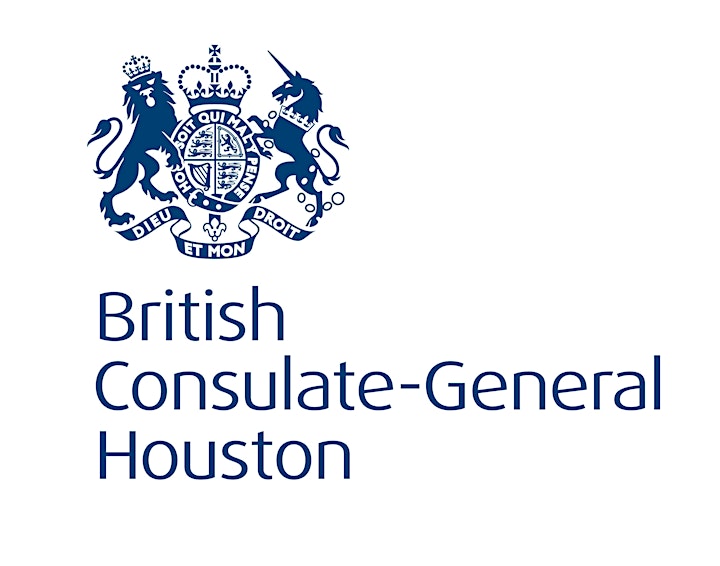 Organizer of The Pulse Breakfast - Accessing Alternative Sources of Capital (IN PERSON)