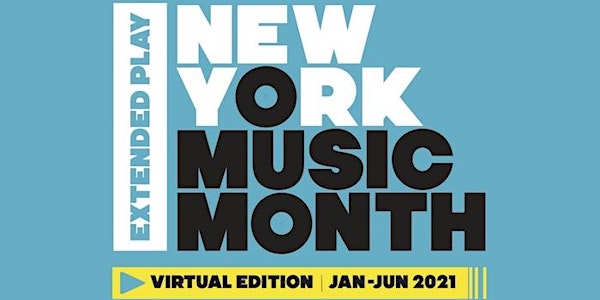 The Power Of NonCommercial Radio and Community: From The Inside Out
Get to know the some of the folks who power NYC's NonCommercial Radio stations, and learn more about the ways they serve their communities.
About this event
Date + Time: April 8th - 5pm EST
Panelists:
Nicole Sweeney, Evening Jazz Host - WBGO
Russ Borris, Music Director - WFUV
Kelly Drake , Program Director - WNYU
Duane Harriot , Host of The Duane Train - WFMU
Sachi Kobayashi - Public Media For All
Description: FairPlay and New York Music Month Extended Play, an initiative of the NYC Mayor's Office of Media and Entertainment, provides an introduction to some of the inner workings and the importance of NonCommercial Radio to every locality. During this panel you'll get to know some of the great people who power the city's NonCommercial radio stations. We'll talk about the inner workings and importance of the amazing organizations, and learn more about the way they serve their communities. We'll talk about the special relationships these stations have with their audiences, and also focus on what NYC's Independent Music Community and Non-Commercial Radio stations are doing to fight for awareness around Racial and Social Justice issues on the airwaves and beyond.
This conversation was inspired by a newly formed nonprofit group called FairPlay made up of radio stations, DJs, record labels, industry folks and activists all over the US that have been meeting weekly to discuss the urgency in combatting racism, addressing these issues, and amplifying BIPOC voices and stories. We'll be joined by representatives from the organization Public Media For All, along with local flagship Non-Commercial radio stations to talk about the ways they've evolved to serve their communities, and some key organizations working to encourage diversity through structural change.
We'll discuss everyone's current initiatives, and share ideas on how these organizations are encouraging diversity from within in order to truly serve their audiences.
REGISTRATION LINK - http://bit.ly/communitysoundslike
MORE INFO on Music Month - https://www.nymusicmonth.nyc
More Info on FairPlay - https://www.fairplayallday.com
More Info on Public Media For All - https://www.publicmediaforall.com