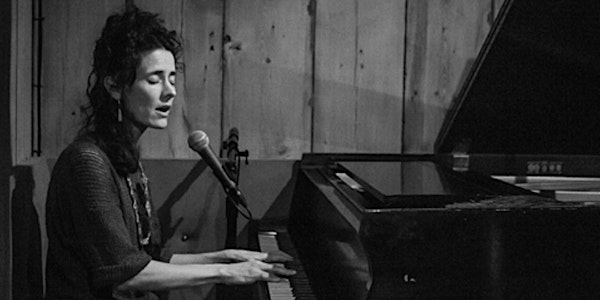 The Playful Process of Song Making with Diane Cluck
A songwriting workshop with artist-in-residence Diane Cluck, open to professionals, amateurs, beginners, and even non-musicians.
When and where
Location
Greenwood Garden Playhouse 2 Garden Place Portland, ME 04108
About this event
With singer-songwriter Diane Cluck, we'll explore creative ways of generating song forms and content. If you've never written a song before, or find yourself getting stuck in ideas of what a song should be, let's play, dream, and dodge the logical mind together! Our two-hour workshop will focus on creating in small groups and provide you with skills that can be applied to a personal songwriting practice.
Diane Cluck is a singer-songwriter of intuitive folk music. Her vocal style has been noted for its distinctly clipped, glottal beauty, described as "an unlikely mix of Aaron Neville, the Baka people, and Joni Mitchell… unaffected yet unusual." Diane contributed to New York's burgeoning Antifolk scene in the early 2000s alongside artists such as Jeffrey Lewis, Adam Green, and Kimya Dawson. She's traded harmonies and toured with CocoRosie and shared stages with a wonderful diversity of artists including The National, Regina Spektor, Yoko Ono, John Zorn, My Brightest Diamond, Devendra Banhart, Josephine Foster, Cass McCombs, and Daniel Johnston. Musicians such as Laura Marling, Florence Welch (of Florence + The Machine), and Sharon Van Etten have all cited Diane's work as a major influence.
Mainland friends, see cascobaylines.com/schedules for the full ferry schedule.