Refund policy
Refunds up to 1 day before event
Eventbrite's fee is nonrefundable.
You're invited to the next Film Fatales webinar!
About this event
Join Film Fatales for a discussion about making your second feature film with Diane Fraher (The Heart Stays), Geeta Malik (India Sweets and Spices), and Nancy Kates (Regarding Susan Sontag). Moderated by Saila Kariat (The Valley).
Many filmmakers find that, even with the wealth of knowledge they have acquired in the process of realizing their first feature, the second one is equally and sometimes even more challenging to make. Hear from experienced filmmakers about the inspiration, obstacles and challenges they faced in making their second feature. We'll discuss issues such as figuring out which project to pursue, finding funding, getting talent, and bridging the often large time gap between your first and second feature.
This panel will be accessible with live captioning and a video replay link will be available for 48 hours after. See you soon!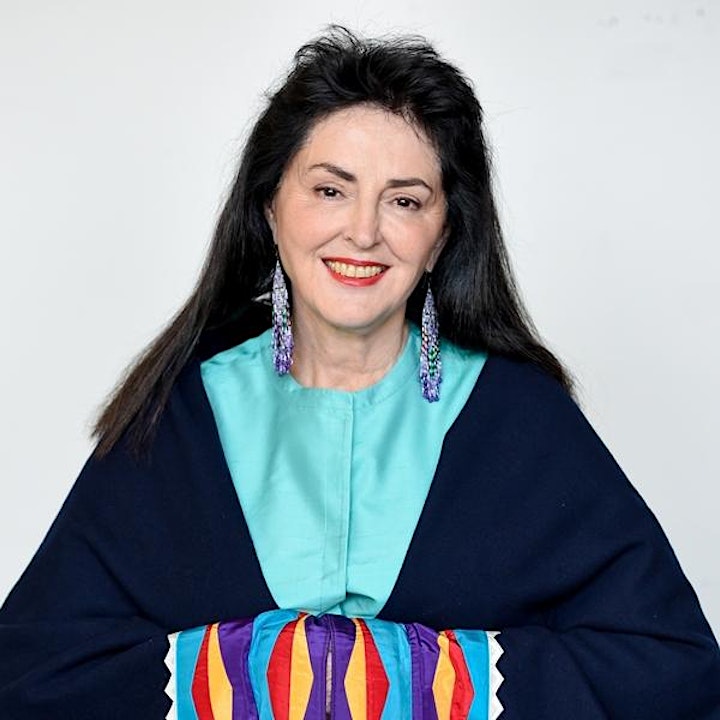 Diane Fraher writes and directs narrative feature films about contemporary Native Americans. In her words, her films "explore the struggle of Native Americans to identify with traditional values within the context of modern society." An enrolled Member of Osage Nation with documented Cherokee heritage as well, she is one of the artists who formed the New York Movement in Contemporary Native Arts, the only such Native American arts movement in the United States, outside of Santa Fe, NM. Her first feature-length narrative film, The Reawakening, was the first feature film written and directed by a Native woman and wholly produced by Native people. Ms. Fraher's new feature film, The Heart Stays, is the first narrative film written and directed by a Native American woman with a lead female character. In 1987 Ms. Fraher founded American Indian Artists Inc., (AMERINDA) New York, NY, a Native community-based multi-arts organization. Amerinda is the only multidisciplinary arts organization of its kind in the United States providing programs and services to emerging and established Native American artists. Diane Fraher has received numerous fellowships, individual artist grant awards and for her filmmaking including a 2013 Fellow in Screenwriting from the New York Foundation for the Arts.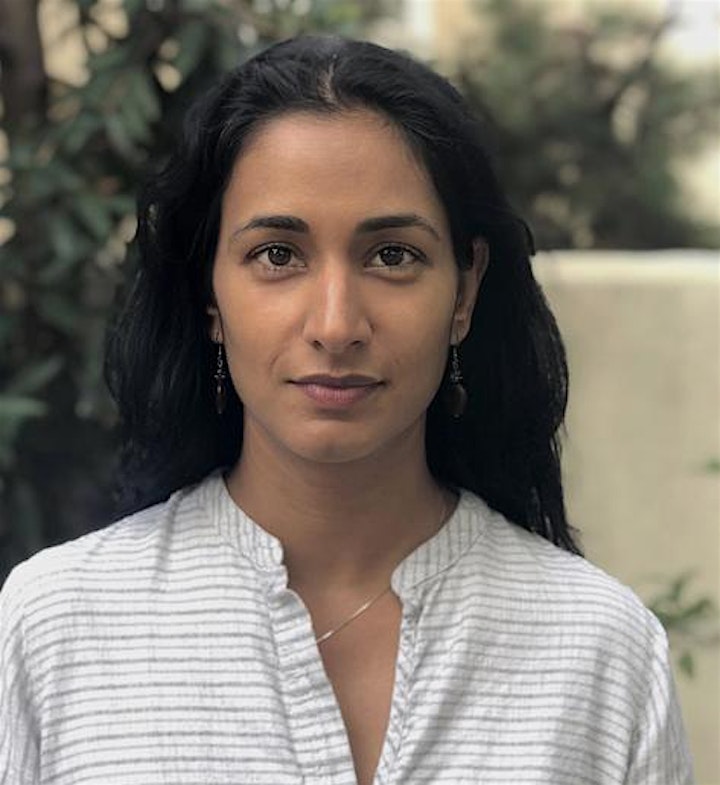 Geeta Malik is an award-winning writer and director whose accolades include the inaugural Academy Gold Fellowship for Women, the Academy Nicholl Fellowship, and the Austin Film Festival Comedy Screenplay Award for her feature script, DINNER WITH FRIENDS (retitled to INDIA SWEETS AND SPICES). Geeta is a Film Independent Project Involve Fellow and an alumna of UCLA's graduate film program. She wrote and directed the viral narrative short, AUNTY Gs, which earned a College Television Award (a "student Emmy") in comedy from the Academy of Television Arts and Sciences. Her other short films include SHAMELESS, BEAST, and APU'S REVENGE. Her first feature film, TROUBLEMAKER, premiered at the 2011 Cinequest Film Festival. In 2019, Geeta directed INDIA SWEETS AND SPICES, starring Manisha Koirala, Adil Hussain, and Sophia Ali. The film was produced by SK Global and Madison Wells Media, and premiered at the 2021 Tribeca Film Festival. INDIA SWEETS AND SPICES will be released theatrically by Bleecker Street on November 19th.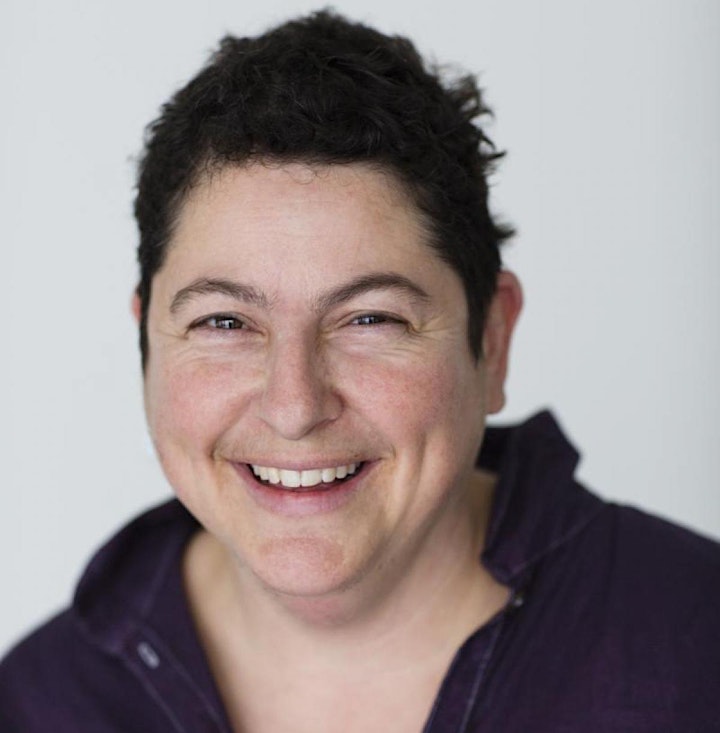 Nancy Kates is a filmmaker and writer based in Berkeley, California. She co-produced and directed Brother Outsider: the Life of Bayard Rustinwith New York filmmaker Bennett Singer. Brother Outsider premiered at the 2003 Sundance Film Festival, with a national broadcast on the PBS program P.O.V. The film received numerous awards, including the 2004 GLAAD Media Award, and audience awards at the major American gay and lesbian film festivals. It also received the award for best feature film at New York's New Festival and a number of jury prizes. Kates is a former producer of Computer Chronicles, the PBS series, and has worked as a producer, writer, and story consultant on various documentary projects. She also speaks frequently at schools, colleges and universities. Kates is a graduate of Stanford's documentary film and television program; her M.A. thesis project, Their Own Vietnam, received the 1995 Student Academy Award in Documentary. She worked as a journalist in New York and Boston before turning to film.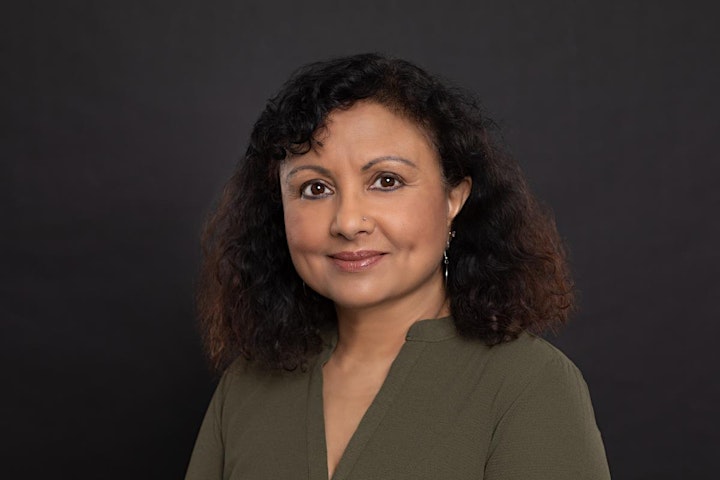 Saila Kariat is a filmmaker and entrepreneur with a diverse background. While her real interest and passion has always been writing and filmmaking, she has had a career as an electrical engineer and builder before pursuing her dream. After obtaining her Ph.D. in electrical engineering, Saila worked as an engineer, manager and marketeer at IBM and a start-up, and started and ran a residential construction company. She pursued her education in film in parallel, obtaining a degree in Film from San Jose State University, where she was valedictorian of the class of 2008. She wrote, directed and co-produced The Valley, the story of an entrepreneur who seeks answers after the suicide of his daughter. The Valley was in twenty film festivals and won best feature film in four festivals, in addition to being invited to the Mumbai Film Festival. Her other feature screenplays include Gods and Demons, a drama about an idealistic woman doctor, Love in the Time of Corona, a romantic comedy about an unlikely couple, and Release, a drama about a middle-aged divorcee who deals with her loneliness and alcoholism after her only daughter goes away to college. Her current screenplay is Gray, a drama about a black man and white woman trapped together through a tense and dangerous ordeal. Saila lives with her husband in the San Francisco Bay Area and is the proud parent of two amazing grown daughters – one an artist and the other a musician.
FREQUENTLY ASKED QUESTIONS:
Who is participating?
This public webinar is open to filmmakers of all backgrounds.
Will this be recorded?
Yes, the panel discussion will be recorded and a video replay link will be available for 48 hours after for those unable to attend live.
Will I need to turn my camera on?
No, it will not be possible to turn your camera on.
Will I be able to ask questions?
Yes, you can send in questions in advance or in the Q&A box.
When will I receive the link to join?
You will receive the Zoom link upon RSVP and a reminder will be sent the day of the event.

Film Fatales organizes panel discussions, educational workshops and networking mixers focused on amplifying marginalized voices in film and television. Capacity is limited. The session will be recorded for those unable to participate in the live program. Your participation constitutes your consent to being recorded and photographed during the event and to Film Fatales sharing those recordings and photos with the world. Please contact us if you require an accessible accommodation.